Scots Make Final Push to MIAC Playoffs, Championships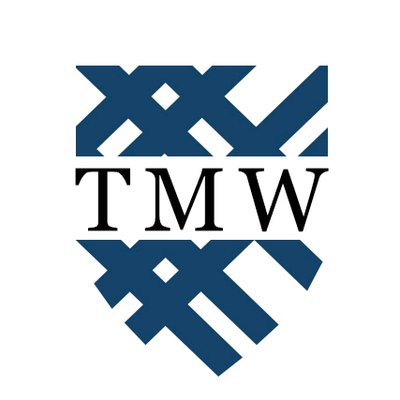 The magic number for the MIAC is now six — as the playoffs close in, only the top six teams can make it to the postseason tournament for their respective sports. Teams are seeded 1-6, and in the first round #3 hosts #6, #4 hosts #5, and the first two seeds get byes into the second round. In the second round, in this case the semifinals, there is no reseeding process, so #1 plays the winner of 4 vs 5, and #2 plays the winner of 3 vs 6. After the semifinal round, the highest remaining seed hosts the MIAC championship game. The winner is granted MIAC's bid into the national tournament, and becomes the playoff champion, as opposed to the overall champion, which is decided based on regular season record.
In the coming week, five Macalester teams across three sports — Men's and Women's cross country, Men's and Women's soccer, and volleyball — will each make their final pushes towards these MIAC postseasons.
Volleyball
Macalester's volleyball team may finally have their long-awaited moment in the sun.
The Scots own the MIAC's longest playoff drought, having not appeared since 2000 when the postseason included every conference team. They suffered a brutal stretch from 2014 to 2019 where they secured only two total wins in conference play.
In 2021, a turnaround began. Led by new coach Mary Johnston, the Scots earned their first winning overall record since 2006, going 12-11. With three MIAC matches left, Macalester was 4-4 in-conference, and looked likely to secure an elusive playoff spot by earning sixth place or better. Instead, they suffered an agonizing three conference game stretch where they didn't take a single set, when even one win would have earned them sixth place and a playoff berth. This included a season-ending loss at St. Catherine University, who went 3-1 down the stretch to snatch the final playoff spot. 
This season has been, in many ways, an extension of the last one. The Scots have once again been led by the clinical attack of hitters Eliza King '23 and Adisa Preston '25, and the defensive play of libero Torrance Williams '25 and blocker Stephanie Geber '25. These Scots have already battled their way to a winning record, securing the first back-to-back winning seasons in Macalester volleyball history. 
After dropping a heartbreaking five-set match at Hamline University on Oct. 22, Macalester's volleyball squad is tied for sixth place with Augsburg University and College of St. Scholastica at 4-5, but falls behind Augsburg into seventh based on a tiebreaker. Ahead, there are 4 teams locked in a tie for second place at 6-3. In a two-team tiebreak, the team with the best head-to-head record wins. Macalester has beaten Augsburg, but lost to St. Scholastica. If the Scots match Augsburg's record and beat St. Scholastica's, while holding off 3-6 Concordia College (Minn.) and Hamline University, they will make the playoffs. If a 3 (or more) way tie emerges, complicated tiebreaks take over. One thing is clear: any route to the playoffs begins with winning the final two games at home.
A major part of the story for this team has been the power of home court; in MIAC play the Scots have only had one home loss — to DIII nationally ranked powerhouse side Gustavus Adolphus College, who have already locked up the MIAC Championship by winning every match so far. The final two games, on Oct. 28 and 29, against strong teams in Bethel University and St. Catherine University, are both on Macalester's home court. 
Women's soccer
The task at hand for women's soccer is much clearer: win at home against Gustavus Adolphus College. Nothing less will do. 
A senior day match at home on Oct. 29 has turned into a one-game play-in for the sixth and final playoff spot, a matchup which seemed unlikely at the beginning of October. Since then, the two sides have taken opposite paths down the stretch. 
Gustavus has recovered from a losing streak of five games, a stretch where they could only score one goal in total while giving up 14, and have gone 3-0-2 in their last five games. However, their most recent match was an agonizing 0-1 defeat at home to one-win Hamline University, where they took 14 shots on goal without once scoring, and conceded in the final minutes.
The Scots have taken the opposite path to this de facto play-in game. After a strong start to the season, Macalester's side have struggled, accruing a 0-2-3 record over the last five games. Their last game, a 0-2 loss to fifth-place Saint Mary's University (Minn.), was also a frustrating one: the Scots dominated on both sides of the ball but couldn't score, and ended up conceding twice in the second half. 
Both teams will hope to rebound for their upcoming regular season finale. The Scots will try to extend their season for their departing players on Oct. 29 at home, senior day. 
Men's Soccer
The men's soccer team was the first Macalester squad to clinch a playoff berth this season. Now they play for the conference championship.
Men's soccer has been on a tear the past month. After losing a tough 0-4 home match to St. Olaf College on Sept. 24, the Scots have made a joke out of the entire conference, winning six conference games in a row, most with comfortable margins. Their only loss in that span was a tough 0-1 match at non-MIAC opponent University of Wisconsin-Whitewater. The team has been led by the offensive production of Branko Sciortino '24 and Hans Haenicke '25, each responsible for 6 goals, and a brick wall in the form of goalkeeper Sam Price '25, whose .836 save percentage is good for second in the MIAC. 
On Oct. 26, Gustavus Adolphus College defeated Hamline University 1-0, ensuring that nobody could beat their points total, clinching the MIAC Men's soccer championship. Later that day, the Men's soccer Scots traveled to Saint Mary's University (Minn.) and took care of business with a 1-0 win behind a goal from Grant Luce '25. That win sets up a de facto championship match on Oct. 29th between the Scots and the Gusties. If the Scots win, they will share the MIAC crown with the Gusties. Anything short of that leaves Gustavus as sole champions. In playoff implications, Macalester can only fall to the third seed, and can secure a first seed, a bye, and home field advantage with a win vs Gustavus.
The Gusties have not been totally invincible; their 1-0 win vs one-win Hamline was a slog where they only broke through due to a fortuitous blunder by the Pipers. The Scots will hope to find more of those weaknesses on the 29 to secure their first championship since 2015.
Cross Country
Unlike the other team sports, Cross Country has no playoff tournament or seeding, instead they have one final race where they contest the MIAC Championship Meet. This year, it is on October 29th and will be held at the Highland Golf Course. It will be the culmination of the season for these athletes, and they will hope to end the season on a high note.