This Week in Sports: 10/28/22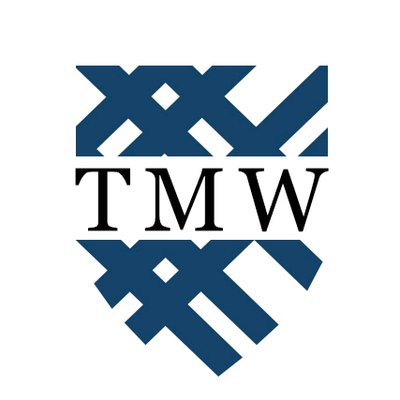 Women's soccer goes 0-1-2 in tough streak
The Scots started with a 2-2 draw against strong rival Carleton College on Oct. 16, led by Mia Brisbin '24 and Sarah Hamilton '23 with one goal each.

 

After going down 0-2 against the College of Saint Benedict on Oct. 22, the Scots started to make a comeback in the second half with a goal from Lucy Grochulska '23, but fell short 1-2.

The Scots created chances for themselves against St. Mary's on Oct. 25, but could not land one in the net, despite taking 10 shots with seven on goal. In the second half, the Cardinals scored twice in the second half twice to score 0-2.

Volleyball goes 2-2 in critical stretch

Against nationally ranked Augsburg University on Oct. 14, the Scots dropped the first two sets, looking uncompetitive, at scores of 23-25 and 17-25.

In the final three sets, they roared back, winning three sets in a row to take the match. They were led by Adisa Preston '25 and Eliza King '23 with 14 kills each.
In a game at the College of Saint Scholastica on Oct. 15, Gwen Wooten '25 stood out with 13 kills and four blocks, but the Scots eventually fell 1-3 to the Saints.

 

They continued their momentum against Saint Mary's University (Minn.), defeating the Cardinals 3-1 led by Preston with 14 kills and Stephanie Geber '25 with four blocks on Oct. 19.

On Oct. 22, the Scots faced Hamline University and lost a nailbiter 2-3, dropping the conference record to 4-5 on the season. Later that day, they lost to nationally-ranked powerhouse University of Wisconsin-Eau Claire 0-3.
Men's soccer goes 3-0, angles for championship 
On Oct. 14, the Scots dominated Carleton College 3-0, behind two goals from Thomas Dono '23 and one from Hans Haenicke '25. Goalie Sam Price '25 put up another shutout, recording 5 saves.
On Oct. 22, Macalester continued their momentum against Saint John's University, with two second half goals from standout Branko Sciortino '24 leading to a 2-1 victory. In the dying minutes, the Johnnies threatened a comeback with a 79th minute goal, but the Scots finished strong and held on for the win.
On Oct. 26, the Scots continued to roll, traveling to Winona to face Saint Mary's University and coming away with a 1-0. Grant Luce '25 scored early in the second half, and Macalester's defense held strong, with goalkeeper Price recording a shutout with only one save.

On Oct. 29, the Scots will face Gustavus Adolphus College at home. If they win, they will share the 2022 MIAC championship with the Gusties.
Juniors lead women's team, Sophomores lead men in La Crosse cross country meets
In the Jim Drews Invite on Oct 22, the men finished 11 of 28 in the team competition, led by strong performances by Nick Ihrke '25, Ben Crotteau '25, and Tor Olsson '25.
In the Tori Neubauer Invite, also on Oct. 22 at the same venue as the men's meet, the women finished 12 of 30th as a team, with Maggie Froh '24, Sylvia Greene '24, and Maria Blaesing '24 leading the way.
In swim and dive season opening meet, two MIAC Athletes of the Week emerge 
Men's In the season opener dual-meet against Luther, women's swim and dive pulled off a win while men's swim and dive fell short over the course of the afternoon of Oct. 22.

 

Winning both diving events, Kate Yehle '25 posted a career-best performance, with a score of 206.65 in the 1-meter board and 230.15 in the 3-meter board. Yehle was named the MIAC Athlete of the Week for women's diving.
Charles Batsaikhan '25 was also named a MIAC Athlete of the week for men's swimming. During the meet, he won two individual events: the 100-yard breaststroke with a time of 1:02.12 and the 200-year individual medley with a time of 2:06.59. These are the fastest times so far in the MIAC for the season.

 

Football falls twice to conference opponents

 

On Oct. 15, the Scots faced Augsburg University at home. After giving up three touchdowns, the Scots attempted to come back, but fell short, losing 21-42.

On Oct. 22, Macalester played nationally ranked Bethel University. They gave up five straight touchdowns and never recovered, losing 13-63.

 
Upcoming In Sports:
Home events in BOLD
Friday, Oct. 28:
Volleyball vs Bethel University (7:00 PM)
Saturday, Oct. 29:
Women's Cross Country @ MIAC Cross Country Championships (St. Paul, MN) (11:00 AM)
Men's Cross Country @ MIAC Cross Country Championships (St. Paul, MN) (12:00 PM)
Men's Swim and Dive vs Saint John's University (1:00 PM) 
Women's Swim and Dive vs College of Saint Benedict (St. Paul, MN) (1:00 PM)
Football @ Hamline University (St. Paul, MN) (1:00 PM)
Women's Soccer vs Gustavus Adolphus College (1:00 PM)
Men's Soccer vs Gustavus Adolphus College (3:30 PM)
Volleyball vs St. Catherine University (5:00 PM)
Numbers of the Week
22 Years since volleyball's last playoff appearance. They have a chance to end the drought this upcoming weekend.
3 Number of Scots named MIAC Athlete of the Week in the past two weeks: men's soccer's Thomas Dono '23, and swim and dive's Kate Yehle '25 and Charles Batsaikhan '25
1 The number of wins mens soccer needs to become MIAC conference champions.