This Week in Mac Sports: 10-7-22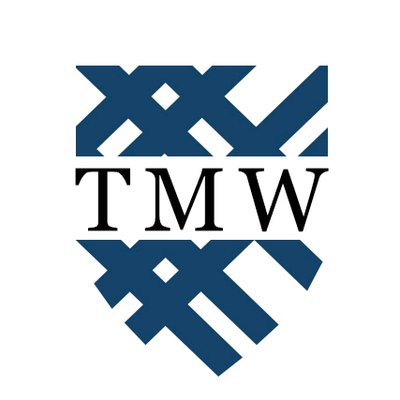 Men's soccer earns key conference win in shutout
The Scots moved to 3-1-1 in the MIAC with a home win over Hamline, 3-0 on Oct. 1.

Star forward Hans Haenicke '24 bagged two goals and provided an assist, bringing his scoring tally to five on the year, which leads the team.

Branko Sciortino '24 also scored the opener of the game, showing the constant threat he brings from the wing.

Goalkeeper Sam Price '25 kept his third clean sheet of the year on a relatively quiet night defensively.
Women's soccer grabs a win and draw in conference play
At home against Hamline on Oct. 1, the Scots won 2-1 in a contest that came down to the wire.

Macalester went ahead in the first half on the back of goals by Mia Brisbin '24 and Gaby Valle '25. The Scots conceded in the 75th minute, but managed to hold onto the lead for the win.

A long trip to Duluth to take on St. Scholastica ended in a 0-0 draw. The Scots took almost double the amount of shots as the Saints, but couldn't find the back of the net.

Macalester's record now sits at 7-2-4 overall and 3-1-2 in conference.
Despite great start, Scots struggle in the Book of Knowledge rivalry football game
Macalester football got off to an incredible start at Carleton College on Oct. 1, with quarterback Michael Nadeau '24 throwing a 75-yard touchdown pass to wide receiver Rex Desso '23 on the first play from scrimmage.

That proved to be the high point of the game, as the Scots eventually fell 27-56.

In the second quarter, Nadeau threw another long pass for a touchdown to receiver Nick Bice '24 for 39 yards.

Running back Logan Pampel '24 also caught a touchdown pass from Nadeau.

First-year quarterback Jude Wallin '26 scored a touchdown with a minute left in the 4th quarter.
Volleyball sweeps Northfield doubleheader
Women's volleyball traveled to Northfield on Oct. 1 to face Carleton College and Luther College, coming away with two victories.

The Scots first dealt with the Knights in four sets, with Avery Rahe '26 leading the way with 14 kills.

Later that day, Mac kept Luther at arm's length, winning in straight sets and never allowing the opponent to score more than 20 in a set.
Golf teams close out season strong in MIAC Championships
Men's golf earned 7th place in their final competition of the season from Oct. 1-3, with Fritz Gessl '23 shooting 226, good for a tie for 13th place.

Women's golf placed 4th, Mac's best showing since 2008 in this competition. Bailey Lengfelder '26 placed third overall individually, recording the best individual score on the final day and breaking the school 54-hole record, shooting 227 over three rounds.
Cross Country teams earn top tens in Colfax
Both men's and women's cross country teams traveled to Colfax, Wisconsin on Sept. 30 to contest the Blugold Invitational. The women's team finished 9th out of 25, and the men's team finished 10th out of 25.

In the men's race, 5 sophomores were the first Scots to finish, with Nick Ihrke '25 first among them, coming in 26th with a time of 25:43.53. 

In the women's race, three juniors led the way, with Maria Blaesing '24 finishing with a time of 23:44.54, good for 36th individually.
Tennis makes strong showing in tournament play to close out fall season. 
Men's tennis traveled to St. Peter, MN this weekend to play in the ITA Regional and the Midwest Open tournaments, both hosted by Gustavus Adolphus. In the former, doubles duo Jordan Doi '25 and Anton Korolev '23 advanced past the first round and lost a close match in the second round.

In the Midwest Open, Sawyer Michaelson '23 and Maxwell Davis '25 each won their first singles matches, with Davis advancing to the fourth round before falling to Grinnell's Simon Kennel. 

Women's tennis also scrimmaged the University of MInnesota-Twin Cities club team.
Numbers
.821 – Men's soccer's collective save percentage, leading the MIAC
227 – Bailey Lengfelder's '26 score over three rounds in the MIAC Women's Golf Championship, which broke Phebe Chen's '24 previous 54-hole Individual Best school record by 13 shots.
54 – Stephanie Geber's '25 total blocks this season, tied for best in the MIAC
Next week in sports
Friday, October 7th
Women's Volleyball @ College of Saint Benedict (St. Joseph, MN) (7:00 PM) 
Saturday, October 8th
Women's Soccer @ St. Catherine University (St. Paul, MN) (1:00 PM)
Men's Football @ Concordia College (Minn.) (Moorhead, MN) (3:30 PM)
Men's Soccer @ University of Wisconsin-Whitewater (4:00 PM)
Sunday, October 9th
Women's Volleyball @ Concordia College (Minn.) (Moorhead, MN) (3:30 PM)
Tuesday, October 11th
Men's Soccer @ College of St. Scholastica (Duluth, MN) (4:00)
Women's Volleyball @ University of Wisconsin-Stout (Menomonie, WI) (7:00 PM)