This Week in Mac Sports: 9-16-2022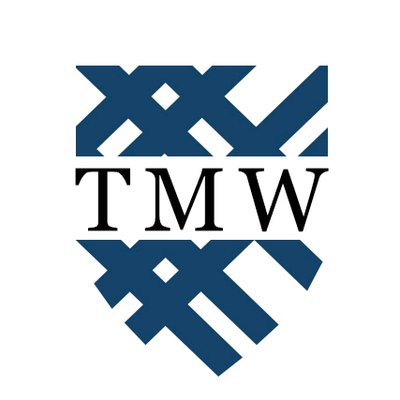 Women's soccer holds opponents scoreless in three game undefeated stretch
Women's Soccer drew 0-0 away at University of Wisconsin-River Falls on Sept. 8. Sarah Hamilton '23 had four shots in the game, while Ashlyn Ryan '25 kept a clean sheet and made five saves.

The team got back home and back to winning ways with a 3-0 win over the University of Northwestern-St. Paul on Sept. 10. Lucy Grochulska '23 scored her second goal of the year, and Julia Kispert '23 chipped in with two assists.

The Scots finished the week strong with a 1-0 win in their first conference game of the season away at Concordia on Sept. 14. Defender Ella Thomsen '24 scored the only goal of the game near the end of the first half, her first of the season, as the team improved to 4-0-2 on the year.
Men's soccer starts conference play with victory
On Sept. 9, a rainy contest at home resulted in a scoreless draw with Wartburg College.

Sam Price '25 kept his first solo clean sheet of the season, making six saves.

Away at Luther College on Sept. 11, the Scots offense couldn't find the back of the net in a 0-1 loss.

Six more saves from Price kept the Norse at bay, only conceding a penalty.

Branko Sciortino '24 and Julian Evans '25 took charge on offense, providing five shots

In their MIAC opener, Macalester topped Concordia 4-2

Grant Luce '25 scored off an assist from Nick Kent '26 in the 48th minute to take the lead

Milosz Fernandez-Kepka '23, Parker Etzbach '26 and Hans Haenicke '25 also added goals, the first collegiate goal of Etzbach's career.

See article on page 5 for more info
Football dominates Martin Luther to go 2-0
The Scots threw the ball all over the field in a 43-7 home win over Martin Luther College on Sept. 10, finishing with 490 passing yards as a team. Quarterback Michael Nadeau '24 threw for 442 yards and 5 touchdowns, including an 81 yard score to receiver Rex Desso '23, who finished with 212 receiving yards on the day.

Quarterback Colin Matthews '26 came into the game in the fourth quarter and completed both passes he attempted, including a 45 yard touchdown pass for his first score as a Scot.

Josh Bulski '25 averaged 6.8 yards per rush on his five attempts, in addition to his three catches on the day 

Linebacker Riley Cogan '25 had seven total tackles, including 1.5 for a loss, and a 2nd quarter interception of Martin Luther quarterback Carson Oestreich. 
Volleyball goes 3-1 in close results
The Scots visited the Subway Stinger Classic on Sept. 9-10, winning two of three games.

Against Northland College, Macalester was victorious in four sets.

Avery Rahe '26 recorded a career high twelve kills, while Maya Mortenson '26 tallied thirty-four assists.

The Scots prevailed over University of Wisconsin-Superior in a close match, 3-2.

Adisa Preston '25 led the attack with 13 kills. Stephanie Geber '25 dominated the net with four blocks and 10 kills.

Macalester fell in a tight contest with Nebraska Wesleyan University, 2-3, to close the tournament.

Preston and Morteson led the team in kills and assists, respectively.

Back in Minneapolis on Sept. 13 the Scots won a match over North Central University (MN), 3-1.

Eliza King '23 ruled the day with 10 kills, two blocks and a service ace. Nicole Norton '25 contributed both on offense and defense, with 17 assists and 11 digs.
Men's golf face strong competition
The Scots traveled to Maple Plain, Minn. on Sept. 10 for the Minnesota Golf Classic, competing against athletes from multiple Division I and Division III schools.

Macalester finished in a tie for 11th place out of 15 schools, shooting 925 (+61) as a team.

Harry Cheng '26 was the Scots' top performer at the event, scoring a 227 (+11).
Women's golf finish invite in second place
Macalester competed in the UW-Eau Claire Georgianni-Blugold Invite on Sept. 10, finishing second out of 12 schools competing.

Bailey Lengfelder '26 finished fourth out of 58 athletes, shooting a 159 (+16). She had the lowest score of the field on day one of the tournament, shooting a 75 (+3).
Cross country teams score high in MIAC meets
At the MIAC Preview Meet, the women's team finished fourth with a score of 96

Maria Blaesing '24 came 12th overall, the first Scot across the finish line, with a time of 23:10.42

Sky Theodosopoulos '26 was the second Scot to finish with a time of 23:16.63, taking 15th place overall

Women's cross country was placed ninth in the North Region rankings for the first time since 2018

The men's team finished second of six in the MIAC Preview Meet, falling only to Carleton

Nick Ihrke '25 finished 3rd overall with an impressive time of 25:31.10

See article on page 4 for more info
Upcoming in Sports:
Sept. 16
Volleyball vs. William Paterson University (Hoboken, NJ) (5:00 PM)
Sept. 17
Men's Golf @ Saint John's University Fall Invite (TBA)
Women's Golf @ DIII Classic (Hastings, MN) (TBA)
Men's Tennis @ MIAC Invite (St. Paul, MN) (TBA)
Women's Tennis @ MIAC Invite (St. Paul, MN) (TBA)
Volleyball vs. Wentworth Institute of Technology (Hoboken, NJ) (9:00 AM)
Volleyball @ Stevens (1:00 PM)
Women's Soccer vs. Augsburg (1:00 PM)
Men's Soccer vs. Augsburg (3:30 PM)
Sept. 18
Men's Golf @ Saint John's University Fall Invite (TBA)
Women's Golf @ DIII Classic (Hastings, MN) (TBA)
Women's Soccer @ Wartburg College (Waverly, IA) (2:00 PM)
Sept. 20
Men's Soccer vs. University of Wisconsin-Superior (7:30 PM)
Sept. 21
Volleyball vs. Gustavus Adolphus College (7:00 PM)
Numbers of the Week:
276.8 – MIAC-best passing yards per game by Michael Nadeau '24
82 – fouls committed by men's soccer this season, most in the MIAC by far
0 – goals conceded by Jocelyn Radke '24 in her first collegiate start