This Week in Sports: 9-9-2022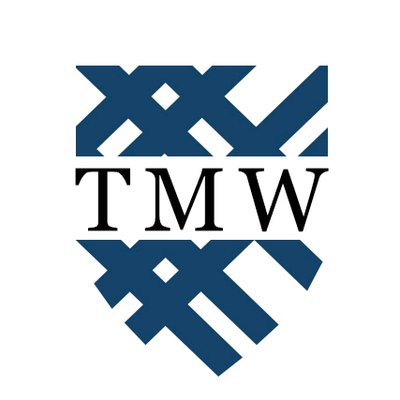 Football
The Scots opened up their football season on Sept. 3rd with a decisive 45-24 victory over University of Minnesota-Morris. 

Michael Nadeau '24 led the charge with 387 passing yards and 3 TDs. 

Michael Poker '24 contributed a passing and receiving touchdown, along with 177 total yards. His efforts earned him MIAC Offensive Player of the Week honors.

See article on

page 1

for more info.
Volleyball 
On Sept. 1st, Macalester opened their season with a three set sweep of Crown College. Adisa Preston '25 and Avery Rahe '26 led the way with 7 attacks each. 

The Scots hosted the Macalester Invitational on Sept. 2-3, going 2-2 in their games. On day one, they suffered a 1-3 loss to University of Wisconsin-River Falls and fell 0-3 to University of Wisconsin-Platteville.

On day two, the Scots took home two wins with a dominant 3-0 performance against University of Minnesota-Morris, and a 3-1 victory over Luther College.

Individual game-high performances during the invitational came from Eliza King '23 with 15 kills and Nicole Norton '25 with 34 assists against Luther. 

The Scots fell to Martin Luther College 1-3 on Sept. 7, bringing their record to 3-3 on the year.
Women's Soccer
The Scots have gone undefeated in their first three games of the season, sitting at a 2-0-1 record. The Sept. 8 game at University of Wisconsin-River Falls will be played after time of print.

The team goal leader through three games is Mia Brisbin '24, having found the net three times.

Brisbin and Ella Short '25 combined for three goals on 13 shots against Northland College on Sept. 1. Rachel Colson '24 assisted two in the 5-0 win. Head Coach Madeline Buckley recorded her first win at Macalester College and as a collegiate head coach. 

The Scots scored two early goals that made the difference in a 2-0 win over Lawrence University on Sept. 3. Mikaely Evans '25 took four shots on goal, netting one for her first collegiate goal.

On Sept. 5, a defensive battle with University of Wisconsin-Oshkosh ended in a 0-0 draw. A phenomenal performance from goalkeeper Ashlyn Ryan '25 made the difference against the reigning Wisconsin Intercollegiate Athletics Conference champions, earning her the MIAC Defensive Player of the Week award.

See article on

page 6

for more info.
Men's Soccer
The Scots started hot out the gates, shutting out North Central University(MN) by a score of 6-0. Forward Branko Sciortino '24 led the way in attack with two goals on seven shots.

On an especially hot trip to California, Macalester performed well despite not having the results to show for it. A Sept. 3 contest against University of California, Santa Cruz ended in a 1-1 draw. Sam Price '25 made 4 saves, keeping the Banana Slugs offense at bay.

An early morning game on Sept. 5 at California Lutheran University ended in a 0-1 loss for the Scots. Hans Haenicke '25 and Milosz Fernandez-Kepka '23 combined for four shots on goal, but couldn't find the back of the net.

Macalester's next game, their first at home, will be played on Sept. 9 against Wartburg College.
Men's Golf
Macalester lost their opening meet to Crown College on Sept. 1, 318-309.

In the Augsburg Fall Invitational on Sept. 3-4, the Scots finished 11th of 16th with a score of 627, 51 over par. Harry Cheng '26 led the team, shooting a 151.
Women's Golf
In the Crown College opening meet on Sept. 1, the Scots performed well but did not have enough players to register a score.

The College of Saint Benedict Invitational on Sept. 3-4 resulted in an impressive fifth place out of 12 teams. Bailey Lengfelder '26 finished tied in seventh overall with a score of 159.
Cross Country
Men's and Women's Cross Country both finished second of three teams in the Ole Opener on Sept. 2.

Ben Crotteau '25 was the first Scot to finish, coming second overall in the 5k race with a time of 16:14.6.

Maria Blaesing '24 finished fourth overall in the Women's 5k with a time of 19:47.3.
Upcoming in Sports:
Sept. 9
Women's Cross Country @ MIAC Preview Meet (Saint Paul, MN) (6:00 PM)
Men's Cross Country @ MIAC Preview Meet (Saint Paul, MN) (6:45 PM)
Volleyball vs. Northland College (Superior, WI) (7:00 PM)
Men's Soccer vs. Wartburg College (7:30 PM)
Sept. 10
Men's Golf @ Minnesota Fall Classic (Maple Plain, MN) (TBA)
Women's Golf @ Georgianni Blugold Invitational (Eau Claire, WI) (TBA)
Volleyball @ University of Wisconsin (Superior WI) (10:00 AM)
Volleyball vs. Nebraska Wesleyan University (Superior, WI) (12:00 PM) 
Women's Soccer vs. University of Northwestern (12:00 PM) 
Football vs. Martin Luther College (6:00 PM) 
Sept. 11
Men's Golf @ Minnesota Fall Classic (Maple Plain , MN) (TBA)
Women's Golf @ Georgianni Blugold Invitational (Eau Claire, WI) (TBA)
Men's Soccer @ Luther College (Decorah, IA) (3:00 PM)
Sept. 13
Men's Soccer @ Concordia College (Moorhead, MN) (4:00 PM)
Volleyball @ North Central University (Minneapolis, MN) (7:00 PM)
Sept. 14
Women's Soccer @ Concordia College (Moorhead, MN) (4:00 PM)
NUMBERS
1.000 – A perfect save percentage for goalkeeper Ashlyn Ryan '25
18 – Service aces by Eliza King '23, the most in the MIAC