A Brief Recap of the Twin Cities Music Scene as of Late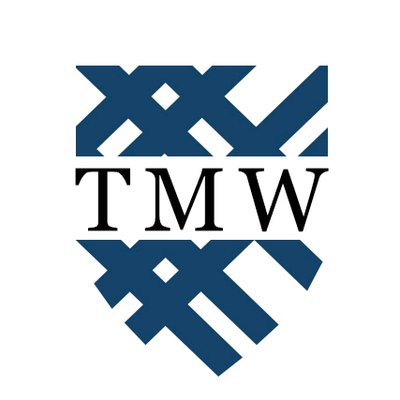 One of the main reasons I decided to take up residency in such a cold, desolate place for four years is what my mother fondly refers to as "the Twin Cities music scene." As a Minnesota native who spent her twenties in the cities during the 80s, my mother emphasized what a great place it is to discover and explore new music. I didn't have to just take her word for it though, a brief Google search shows how many influential and amazing artists have gotten their start in the Twin Cities from Semisonic to Lizzo, to Bob Dylan and, of course, Prince. 
When I first got to Macalester in the fall of 2020, there was no music scene to be found. The closest thing to a concert I attended my freshmen year was Bakermiller Pink and Phoebe Bridgers' Zoom performance for Springfest, and although both performances were great, the spotty dorm wifi left something to be desired. 
Now that vaccines have rolled out and most concert venues have reopened, I've finally begun to see that exceptional Twin Cities music scene I've heard so much about. So without further ado, here is a brief recap of some of the great concerts I've seen in the Twin Cities since January 2022. 
My flight back from winter break had only landed a few hours earlier in MSP airport when I donned my cowboy hat and hopped on the bus with some friends to Target Center in downtown St. Paul to see the great country pop star Kacey Musgraves. It was the first stadium show I had been to since probably 8th grade, so I wasn't sure what to expect, especially since COVID-19 numbers were the worst they'd been this winter. Thankfully, the stadium was far from full, but Musgraves more than made up for it in her performance. She played songs from her new album "Star-Crossed" and many fan favorites from her other albums "Golden Hour" and "Same Trailer Different Park." 
Despite how much fun I had singing along to all my favorite songs (and crying when she played "Space Cowboy"), I found myself really missing the atmosphere a smaller venue afforded. However, I didn't have to wait long, because on Feb. 2, Remi Wolf played at First Avenue in Minneapolis, a venue less than half the size of Target Center. Remi Wolf is one of those performers whose energy is infectious. She and her band were clearly having a fun time performing songs from her first official album, "Juno," and the crowd mirrored that. Before the concert, I only knew three or four songs, but my lack of knowledge might have been a good thing. Not only did my friends and I had fun dancing the whole time, but I also left with a bunch of new music!
As everyone filtered off campus for spring break, I stayed in the cities, anxiously awaiting my first solo concert-going experience, Mitski. If you know me, you know I have an obsession with the artist, clocking in at her top 1% of listeners in 2021. Despite the fact I was missing four days of spring break, there was no way I would miss her performance of her new album "Laurel Hell" at the Palace Theatre in downtown St. Paul. After waiting outside in the cold and rain for over an hour, I settled into my seat, alone, prepared to have the most emotional experience of my life. And I did. Something I had not expected was how animated Mitski was; she not only sang, but she danced, connected with the audience and performed. The fact that I had a seat did not stop me from dancing, but it did help me hide my face when she sang "First Love / Late Spring." 
The next morning, as I was getting on my flight home for spring break, thousands of people were lining up outside Xcel Energy Center in St. Paul to see Billie Eilish. Lucy Maremont '24 was one of those people, getting there as early as 8:00 a.m. At first I thought this was excessive, but after over 12 hours of waiting, she said she was almost close enough to touch the pop star. 
"[Eilish] connected with her fans on a level that felt personal, even in a crowd of 20,000," Maremont said. 
Despite all these amazing concerts, I attended my favorite concert to date on March 26, much to my chagrin that it wasn't Mitski. The Shackletons, a rock band based in the Twin Cities, played at First Avenue for their debut album release party. The three brothers are "rooted in the rich influence of the 'Minnesota Sound'" according to First Avenue's website. Amidst the mosh pit of many Midwestern indie men in their late 20s, I found my place. The Shackletons' Minnesota rock with blues influence emitted excitement into the tiny venue, with just 200 of us jumping around, and such an energy has never been matched so equally by a crowd. Waking up the next morning with bruises everywhere and a very sore neck from head banging was absolutely worth it; I absolutely recommend anyone who likes indie rock and fun concerts to attend The Shackletons next performance. 
I've had some of the best experiences at college while attending concerts here, whether it be huge stadium concerts or tiny First Avenue shows. Discovering my love for local bands through these performances, and especially The Shackletons, just goes to show that my mother was right. The Twin Cities music scene is unmatched.