This Week in Sports 2/18/2022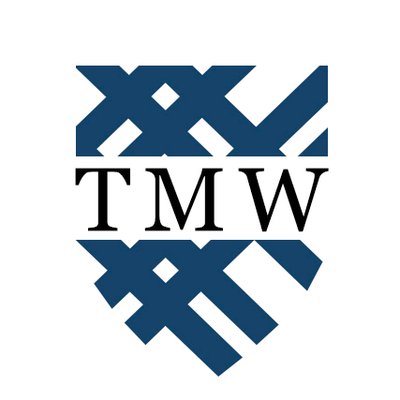 Women's basketball ends year with nine game losing streak, looks ahead to playoffs
The Scots lost on Senior Night to Hamline on Feb. 18, 59-55. Celine Sabbagh '22 scored a team-high 15 points, including a three-pointer to tie the game 43-43 heading into the final quarter, in her final regular season game. Sabbagh added three rebounds, two blocks and a steal. Sabbagh was honored as the team's lone senior. Solana Cushing '23 added nine points, two steals and four assists. Emma LaFrenz '23 had nine points and a game-high 15 rebounds.

On Feb. 14, Augsburg defeated the Scots, 67-51. Macalester was down just one point at half before Augsburg had a 13-1 run in the third quarter. Cushing had led the Scots with 16 points and Sabbagh scored nine points and grabbed six rebounds. Katherine Norquist '25 led the Scots with 10 rebounds and scored six points.

Bethel defeated Macalester, 80-48, on Feb. 12. Sabbagh led the Scots with 11 points and two steals. Peyton Starks '25 also scored 11 points off the bench. Cushing added 10 points and LaFrenz snagged 12 rebounds, including five offensive rebounds. 

The Scots are preparing for their playoff first round matchup with Carleton College on Saturday, Feb. 19. Macalester's regular season record is 8-17 and 6-16 in the MIAC.
Men's basketball defeats Augsburg, prepares for playoffs
Macalester defeated Hamline on Wednesday, Feb. 16, winning 76-62. Coby Gold '25 led the Scots in scoring with 16 points, followed by Gabriel Ramos '22 and Caleb Williams '24, both with 12. Gold also tallied five rebounds and three assists, while Ramos added nine rebounds and three assists as well. This marks the final game of the regular season for the Scots.

The Scots defeated Augsburg, 65-63, at home on Senior Night, Feb. 14. Ramos, Eric Sathy '22, Shane Anderson '22 and Lucas Leiter '22 were all honored before the game. Williams scored 11 points, including a three pointer with 34 seconds left, and grabbed a team high eight rebounds. Ramos had nine points and Lucas Leiter '22 added seven points. Off the bench, Gold led all scorers with 13 points while Badou Ba '25 added nine points and six boards.

On Feb. 12, Macalester was defeated by Bethel, 60-59. Williams led all scorers with 23 points and grabbed six rebounds. Gold added 11 points and Leiter scored 10 points.

The Scots are now 12-12 overall and 9-10 in the MIAC as they prepare for the MIAC playoffs on Saturday. They will be hosting St. Scholastica at 3:00 p.m. in the Leonard Center. It will be the first home playoff game for the Scots since 2004.
Women's swim and dive participates in the MIAC Championships
Results were late, will be announced in next week's edition of

The Mac Weekly

.
Men's swim and dive takes on the MIAC Championships
Results were late, will be announced in next week's edition of

The Mac Weekly

.
Women's tennis earns first conference win
Macalester beat Concordia College 6-3 this past Saturday, starting off their conference play with a win. 

The Scots took two of three doubles matches, with Amanye Reynolds '24 and Meg Ulrich '24 winning 8-5 at the #1 spot, and Amalin Sorajja '23 and Avery Munster '23 winning 8-2 at the #2 spot. 

Both Sorajja and Munster pulled off third set tiebreak wins in singles, with Sorajja coming back from a set down to win 1-6 7-6 (7-3) 10-3, and Munster rallying after a close second set loss to win 6-1 5-7 10-5. 
Men's tennis defeats Concordia College
The Scots had a comfortable win against Concordia College last Saturday, sweeping the Cobbers 9-0. Macalester only dropped nine games total through both singles and doubles play. 

Anton Korolev '23 and Jordan Doi '25 had standout wins in singles, both finishing their matches without dropping a game. Doi also partnered with Alec Sargent '25 to sweep Concordia in doubles, winning 8-0. 

This marks the Scots third win of the season, extending their record to 3-0 overall and 1-0 in conference play. 
Women's track and field runs in Meet of Hearts
Macalester traveled to Carleton College for the Meet of Hearts this past Saturday. No team scores were kept.

Maria Blaesing '24 and Lena Stern '22 took first and second place in the 1000-meter run, with times of 3:02.90 and 3:15.78, respectively. Adisa Preston '25 also had a top-three finish, taking second place in the 400-meter with a time of 1:02.43.

Hannah Grosse '22 took second place in the pole vault, clearing 3.36 meters. Journey Amundson '23 also had third place finish in the triple jump and fifth place finish in the long jump to round out the Scots' performance in field events. 
Men's track and field attends the Meet of Hearts
The Scots participated in the Meet of Hearts, hosted by Carleton College, on Saturday, Feb. 12. No team scores were kept. 

Arlo Heitler '25, Jeff Wang '25 and Ryan Kinnucan '22 swept the top three spots in the 400-meter dash, taking first, second and third, respectively. 

Along with Kalid Ali '25, Heitler, Wang and Kinnucan also took first place in the 400-meter relay. 

J.J Arimi '22 finished fourth and fifth in the long jump and triple jump, respectively. 
Numbers
14.6 – Points per game for Celine Sabbagh '22, good for sixth in the conference
22.82 – Arlo Heitler's best 200-meter dash time of the season to date, fifth fastest in the conference
57.93 – Verity Wray-Raabolle's best 100 backstroke time of the season, the fastest in the conference
Upcoming events (home events in bold)
Friday, Feb. 18:  
Women's track and field @ St. Olaf Invitational (Northfield, MN) (TBA)
Women's swim and dive @ MIAC Swimming and Diving Championships (Minneapolis, MN) (10:30 AM/6:30 PM)
Men's swim and dive @ MIAC Swimming and Diving Championships (Minneapolis, MN) (10:30 AM/6:30 PM)
Saturday, Feb. 19: 
Men's track @ St. Olaf Invitational (Northfield, MN) (TBA)
Water polo vs Ottawa University Arizona (Macalester Invitational) (9:00 AM)
Men's swim and dive @ MIAC Swimming & Diving Championships MIAC (Minneapolis, MN) (10:30 AM/6:30 PM)
Women's swim and dive @ MIAC Swimming & Diving Championships (Minneapolis, MN) (10:30 AM/6:30 PM)
Women's basketball @ MIAC Playoffs (TBA) (1:00 PM)
Men's basketball vs College of St. Scholastica (MIAC Playoffs) (3:00 PM)
Softball vs Northland College (Mankato, MN) (4:30 PM)
Softball vs Bethany Lutheran College (Mankato, MN) (6:45 PM)
Water polo vs Chapman University (Macalester Invitational) (7:00 PM)
Sunday, Feb. 20:
Water polo vs Occidental College (Macalester Invitational) (11:45 AM)
Water polo vs University of La Verne (Macalester Invitational) (5:15 PM)
Thursday, Feb. 24
Women's track and field @ MIAC Indoor Track & Field Championships (Northfield, MN) (TBA)
Men's track and field @ MIAC Indoor Track & Field Championships (Northfield, MN) (TBA)