Fresh off an impressive win, mock trial prepares for regionals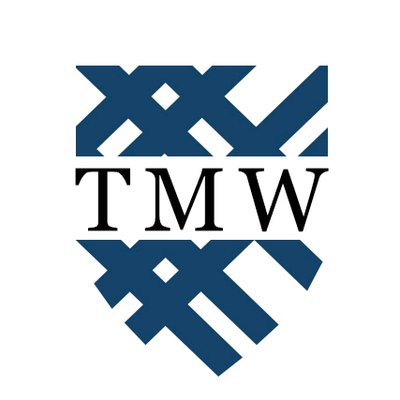 In the hallowed halls of the Kagin basement, Macalester's mock trial team had cause for celebration: they took first place at the eleventh annual Georgetown Hilltop Invitational. 
The Hilltop competition, which took place on Jan. 29 and 30, hosted 23 teams from across the country. Two of Macalester's teams faced off against students from Columbia University, George Washington University, Rutgers University and Pennsylvania State. 
"We compete in four to eight tournaments a year," Coach Beau Larsen said. "But it's a very big deal to win first place." 
Macalester's last win at Georgetown was three years ago.
"I was running around, setting up the rooms in Kagin basement [on the day of the tournament]," Larsen said. "It got to the point where we knew we were in the placement and [then] they announced first place and it was just so exhilarating."
In addition to the first place laurels, team captain Kaitie Brown '22 received an Outstanding Attorney award. Katie Chin '22 and Lev Serxner '22 also took home Outstanding Witness awards. 
Here's where someone not familiar with mock trial might get confused: how does one become an outstanding witness? How does a legal trial become a tournament?
Every mock trial team gets the same case and the same set of facts and circumstances for the entire year. This year, it's State v. Sutcliffe. Dakota Sutcliffe is currently accused of burning down their own restaurant in Midlands, USA.
Obviously, Midlands is not a U.S. state, and Sutcliffe is not a real person, but mock trial teams adopt these circumstances and choose which witnesses to call and how to structure their arguments. Teams have to be prepared to argue both the prosecution and defense, as this is assigned the day of competition. 
Hilltop marked the end of collegiate mock trial's two-part season. Each year, the fall semester is spent competing at invitationals both regionally and nationally, where teams are given the chance to study and practice their case. Now, teams prepare for regionals, where over 600 teams will compete. The top 192 will move on to semi-finals, officially called the Opening Round of Championships. For the best 48 teams, the door opens to the National Championship Tournament. 
For Macalester's mock trial squad, regionals are spread over two weekends, with their  25-person squad divided into three teams. Macalester teams A and B will compete separately from Feb. 19-20, and Macalester team C will compete Feb. 26-27. All in all, 28 regionals will take place throughout Feb. 
Like most recent and upcoming mock trial competitions, regionals will take place over Zoom. Mock trial went online following the start of the COVID-19 pandemic. 
"The expectation was that we would have regionals and nationals in person, but then Omicron broke," Coach Niloy Ray '99 said. "It's disappointing, because [the students] love the thrust and parry of live presentation."
"Having to persuade someone from a box is a lot different than having an in person experience and being able to connect with someone," Larsen said. "[Zoom competition] is a whole different challenge, but I encourage my students to think about it as a challenge rather than an obstacle." 
Larsen started as Macalester's director of forensics in July. 
"I come from the debate side of forensics and I love [the job] so far," Larsen said. 
While Larsen is a Macalester employee, Ray volunteers his time as coach. A Mac alum, he competed in mock trial after Toby Heytens '97 introduced the organization to Macalester in 1993. Ray is now a lawyer and a member of the Macalester alumni board, but keeps coming back to mock trial. 
"Learning from my students is the best part," Ray said. "Nothing keeps me as sharp on my feet … I love that bilateral exchange of energy." 
According to Larsen and Ray, practice is continuing to evolve as team members gain confidence and experience. Team captains often take agency and run additional practices on top of squad-wide meetings. As the season ramps up, the squad is ready to face regionals, where Macalester usually performs well. 
"As a student, and frankly as an alumnus, there's no greater feeling of pride than representing your institution in a competitive team activity," Ray said. "What sports are at any university, that's what our forensic events are … It's always a feeling of pride.'"