Minnesota prisoners face continued crises as COVID runs unchecked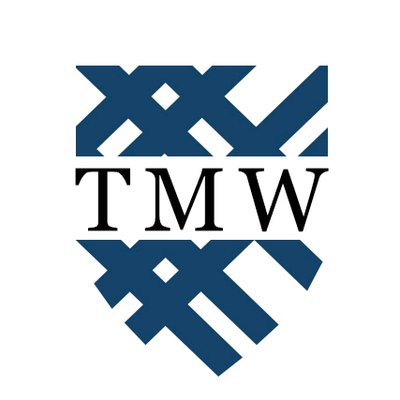 Ben Porter, Associate News Editor
February 10, 2022
On Feb. 2, the Twin Cities Incarcerated Workers Organizing Committee (IWOC), a prison reform group with members both inside prisons and outside of them in communities across Minnesota, hosted a press conference to raise awareness about current conditions in Minnesota prisons and the effect that COVID-19 is having on them.
Since the beginning of the pandemic in 2020, there have been 6,760 positive COVID-19 cases out of a population of 7,511 incarcerated people. There have also been 13 COVID-19 related deaths and an increased rate of suicide, including one last week at a prison in Stillwater.
"Right now, 20% of the people in prison, [1,542 people] have COVID," Lovell Oates, a participant in Voices for Racial Justice's "Bridging the Gap," said.
Oates went on to share a story from his imprisoned brother who was moved from a single cell to a joint cell with someone who had recently tested positive for COVID-19 and wants the commissioner to take additional measures to help prevent similar occurrences from happening in the future.
Due to the current conditions of prisoners, IWOC called for Governor Walz and Department of Corrections (DOC) Commissioner Paul Schnell to release more prisoners on work and medical release in order to reduce prison densities. 
On a March 2020 public COVID-19 conference call, Schnell initially promised to release 1,600 people on medical leave when the pandemic began. In Aug. 2021, he closed COVID medical releases after having only released 158 people. 
"We're here because we're having major problems with our prison system," Reece Graham, a member of IWOC who was working on medical releases prior to the pandemic, said. "We are dealing with the COVID outbreak, but more specifically, a lack of pandemic leadership. Usually, there's a lot of dialogue that has to take place and a lot of rules that need to get made. But in this situation right now, the rules have already been made. 
"The state has already placed laws that allow the commissioner of [the DOC] to release prisoners who he or his staff have seen have serious medical conditions or are in serious danger of being affected by various contagious disease policies, which allow for the enactment of policies that may not be the normal way the prison operates in order to separate people and give them space."
Based on data from the DOC's recidivism assessment tool, MnSTARR, 1,632 prisoners were eligible for work release and considered low risk in April 2021. Of those eligible, only 289 have successfully entered this program for COVID-19 related reasons since the start of the pandemic.
"There are thousands of people who are low risk to the public, who could be placed into job training programs so the system would not be so crowded, the staff wouldn't be at such a high risk and the prisoners wouldn't be locked in," Graham said. "For staff to prisoner ratios, we're not just talking about the danger of COVID, although that's a consideration."
Graham continues to explain that the number of prisoners to guards is critical for keeping the prison safe, which has increasingly become a concern since the start of the pandemic.
"One of the ways to do that is you can hire more staff," Graham said. "Another way that you could do that is to enact population reduction measures. In this situation where we're trying to have a less crowded system to inhibit the spread of a contagious disease, and to create a safer working environment for the staff who have to go home to their families, then it only makes sense to enact the policies that we already have."
In addition to the suffering of prisoners quarantining inside of infectious prisons, this has also had serious impacts on prison staff, with staffing at prisons dropping to dangerously low levels as some workers quit due to unsafe working conditions. This has increased both the need for more replacement workers and population reduction measures in prisons.
"Even the guards through their union say they have never seen morale this low," Oates said. "Morale will become low when you see people that are in need of help, and there's nothing being done to help them. It will affect you, so the guards are suffering from COVID as well as the inmates."