Macalester awarded $1 million for Macalester Native and Indigenous (MNI) Initiative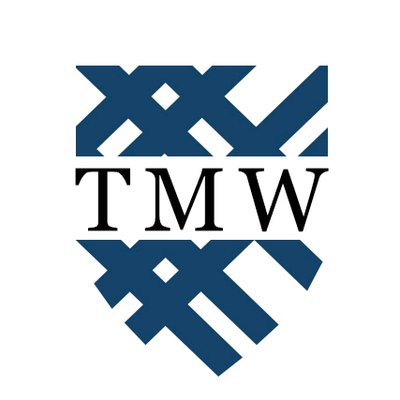 In December 2021, Macalester was granted $1 million from the Andrew W. Mellon Foundation for the Macalester Native and Indigenous (MNI) Initiative. A newsletter written by the college outlined plans for the project and how it will be used to aid Native and Indigenous studies at Macalester and the integration of this topic into academic, civic and communal connections.
The Andrew W. Mellon Foundation has given Macalester 25 grants since 2001 and is the nation's largest supporter of arts and humanities. The grant was given due to the hard and long-term efforts of Dr. Katrina Phillips, a professor of Native American and Indigenous history and a citizen of the Red Cliff Band of Lake Superior Ojibwe, as well as many other faculty and staff across academic disciplines, including the Macalester student organization Proud Indigenous People for Education (PIPE).
The grant's goals range from hiring four postdoctoral scholars across several disciplines, creating an annual residency program for Indigenous experts and sponsoring "Indigenous Voices," a series featuring speakers, artists and activists as well as creating paid student internships with community-based partners.
Another goal of the grant is to aid in the creation of a Native and Indigenous studies concentration. Staff members have been working on this for many years with the recognition that there is currently a lack of Native and Indigenous content and classes, as well as a lack of cross-disciplinary interactions within the subject. 
"I am just so excited for it to be bringing people together instead of just having our own academic departments, and to be able to share ideas and resources and be excited about Native and Indigenous studies together," Phillips said.
Phillips said the MNI Initiative has been a dream of the college for years and this grant is a culmination of the hard work and dedication of many people.
Phillips also said that the initiative is coming at a time when people at Macalester are reckoning with the fact that the community is not doing enough for Indigenous people. 
"I love that we are at the point that people are recognizing [that] land acknowledgments are just the first step," Phillips said.
The grant is a step towards putting Native and Indigenous studies, as well as connections with local Indigenous communities, at the forefront of Macalester's curriculum.
"I am really excited to have Native and Indigenous studies and Native and Indigenous people as more than just an afterthought," Phillips said. 
Faculty and staff are still in the early stages of allocating the money and resources. To get input for their initiatives, they will be holding community listening sessions for Indigenous students, alumni and local organizations to share their experiences and offer suggestions.
Despite the project still being in its early stages, Phillips saidsupport has been flowing in already. 
"It's been really exciting to see the support already," she said. "Native and Indigenous history and contemporary issues are not at the forefront, so to see the response from folks on and off campus is exciting." 
According to Phillips, Macalester's location between St. Paul and Minneapolis puts the school in a unique and important spot for this work. In both cities, Indigenous peoples have a traumatic history, such as with Fort Snelling. However, there is also a vibrant local Indigenous community.
"This grant is a way to find ways that Macalester can serve the people and the places around campus," Phillips said.