Varsity sports should have a quiet period too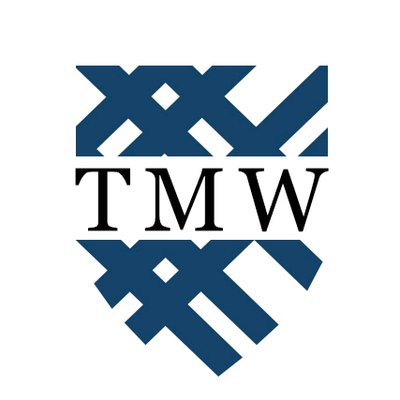 In their Jan. 5 email to campus, Director of Covid Operations and Special Advisor to the President Paul Overvoorde and Medical Director of the Hamre Center for Health and Wellness Steph Walters laid out Macalester's approach to the spring 2022 semester in the wake of the Omicron variant. On Jan. 19, Macalester announced it would stay virtual until Jan. 31 given the high positivity rates from return-to-campus testing.
As a sports-loving journalist and club sport athlete, I was interested in the administration's decisions on club and varsity sports. What they wrote was disappointing.
"Athletic teams will continue to practice and compete following MIAC and NCAA protocols," Overvoorde and Walters wrote in their email to the campus community.
Macalester can and should suspend in-person athletic competition and practice during the quiet period. This protects the health and safety of our athletes, student body, faculty and staff.
There are several problems with their statement, and several reasons why following the National Collegiate Athletic Administration (NCAA) guidelines will not adequately protect our athletes, staff and broader campus community. To highlight three: all winter sports are indoors which increases the chances for spread of COVID-19, all other student organizations and cocurricular activities are "encouraged" to hold their meetings remotely and, lastly, the NCAA is a profit-motivated organization that will push the continuation of sports at any cost — even that of student health and safety.
Macalester's slate of winter sports does not feature any outdoor competition and given the usual subzero temperatures of Minnesota winters it is unreasonable to expect athletes to compete outside. Indoor sports competition, particularly without masks like men's and women's basketball games, greatly increases the risk of coronavirus transmission. 
Professional and Division I athletes, many of whom are tested every day, are spreading the highly transmissible variant amongst each other. In the past month the National Hockey League, National Basketball Association, NCAA Division I football playoff, and NCAA Division I women's basketball season have encountered player shortages, postponed games and even league suspensions as a result of several athletes testing positive for COVID-19. There is no reason to expect Macalester's experience to be any different.
Even if Macalester is testing student-athletes more regularly than other students and staff, the high transmission of the Omicron variant and integration of student-athletes into the larger community presents a danger.
More broadly, hundreds of thousands of people are testing positive for COVID-19 every day across the country. While politicians are emphasizing the mildness of this particular variant for vaccinated and boosted people, that is not always the case according to the World Health Organization. Covid continues to be dangerous for older people, immunocompromised people and even young people. On Jan. 14, we surpassed last winter's peak for hospitalizations. ICU cases and deaths are trending up as well.
Within their email, Overvoorde and Walters wrote that all non-class activities should be remote.
"During the quiet period, all meetings, gatherings, and programs should be held remotely if possible in order to increase accessibility and be least disrupted by the ever-changing pandemic," they wrote. "We want to prioritize in-person classroom interactions, as well as the safety of those who cannot perform their work remotely."
Athletics is not in-person classroom instruction, and our student-athletes are not employees of the college. We need to prioritize their health and safety at Macalester by ensuring they do not contract COVID-19 due to exposure in practice or competition. We also need to prioritize the safety of our athletic department staff, students who interact with athletes in class or dorms and faculty members who teach classes with athletes.
Continuing indoor sports competition and practice does not prioritize any of these things, particularly when students are unmasked in competition. Moving athletics to a virtual format — training from home or outdoors (for runners) — during the quiet period will put our community's health and safety first. As the end of the quiet period approaches, the Macalester administration can evaluate new data and decide whether to move athletics back to full competition.
Finally, the NCAA should not be our policy lead for community safety in the COVID-19 pandemic. Throughout the NCAA's history, there are several instances where they have shown greater concern for profit than the health and safety of students. Today, they continue this despicable tradition by ignoring the continuing pandemic to push sports forward in order to make a profit off the unpaid labor of student-athletes.
Even the term "student-athlete" was developed to ensure the NCAA would not have to compensate injured athletes. One of its earliest uses came in 1955 after Ray Dennison, a football player at Fort Lewis A&M College, died from an on-field collision. Dennison's widow was denied death benefits when she filed for under Workmen's Compensation Act because student-athletes are not employees, and Fort Lewis was "not in the football business."
More recently, the NCAA has faced several lawsuits from former college football players over concussions from the 1950s to as recently as 2010. These lawsuits allege that the NCAA ignored large bodies of research dating back to the 1920s which clearly linked head injuries and concussions with other cognitive issues. Specifically these lawsuits state the NCAA "failed to implement procedures to protect Plaintiffs and other … football players from the long-term dangers associated with them. They did so knowingly and for profit."
There has also been attention drawn to the hundreds of thousands of injuries incurred in collegiate athletics before, often centering on Division I players who miss out on huge paydays from pro sports due to injury. COVID-19 also presents a danger to student-athletes, from long Covid to heart issues like myocarditis, which made headlines earlier in the pandemic.
There is no reason to assume the NCAA has changed from a profit-driven model. It's clearest looking at why and when they brought college sports back in-person last fall: to make money. They did it again in winter 2021, bringing back sports to ensure March Madness went off without a hitch, even though a study showed that the month drove a COVID-19 spike at participating schools. Continuing to listen to the NCAA about student and community health and safety is dangerous.
I love sports. I want to write about sports in my career, and I love playing hockey. As a senior, I am devastated that I may never play for Macalester again. I believe that the athletics staff at Macalester care deeply for their students and community — as well as their sports. Right now, athletics is endangering our community's wellbeing, safety and comfort. It is our responsibility to question our decisions, listen to folks who are voicing their concerns and change our course of action. In this case that means suspending sports for the quiet period.
Student athletes, you have power here. You can demand increased safety for yourselves and your campus. Student-athletes at other colleges and universities are working to create a collegiate players union in order to lobby for safer playing conditions and fair compensation. We can do this too at Macalester. We must demand an athletic pause in order to keep our community and ourselves safe and healthy.