This Week in Sports: 12/10/2021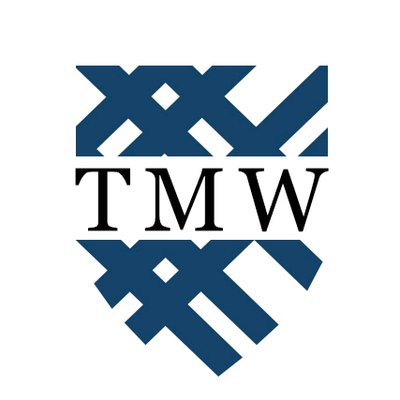 Men's soccer: Orser named Academic All-American
Defender/Midfielder Will Orser '22 was named to the Division III Academic All-American third team by the College Sports Information Directors of America (CoSIDA) on Dec. 8th. Orser led the defense to four shutouts this year, while starting 19 games and playing 1686 minutes, as well as tallying three goals and two assists.

Orser is an applied mathematics and statistics major with a 3.95 grade point average. Orser was named to the All-MIAC team in 2019 and was a two-time Academic All-MIAC honoree as well. Orser is the sixth Academic All-American from the Men's Soccer team, including Jackson White who was honored in 2018 and 2019, Taylor Rasmussen who was honored in 2011, Kimani Williams who was honored in 2001, Roland Broughton in 2000 and Dan Welch who was honored in 1998.
Women's basketball cruises past St. Scholastica 
The Scots took down College of St. Scholastica at home on Wednesday, Dec. 8th, 69-48. Macalester is now 4-4 on the year.

Solana Cushing '23 led the team with 14 points, four assists and four steals. Emma  LaFrenz '23 continued to dominate the paint with 11 rebounds, two blocks and eight points. Celine Sabbagh '22 and Peyton Starks '25 tacked on double-digit points to bring the team to their commanding 21 point victory.

Macalester fell to Gustavus Adolphus, 71-63, on Dec. 4th. Sabbagh led the Scots with 22 points and Cushing added 13 points, including three three-pointers. Starks added eight points off the bench and LaFrenz recorded 12 rebounds, a game-high.

The Scots defeated Crown College at home, 63-52, on Dec. 2nd. LaFrenz scored a game-high 23 points and a game-best 24 rebounds, including 13 offensive rebounds. LaFrenz also added two steals, two blocks and two assists. Sabbagh had 17 points and eight rebounds, while Starks added 12 points off the bench.

LaFrenz was named the MIAC Player of the Week on Dec. 6th. She recorded at least 9 rebounds in each game that week and leads the MIAC in total rebounds this season with 98. LaFrenz also recorded a 23 point and 24 rebound double-double against Crown. This season, LaFrenz is averaging 12.3 rebounds per game and 8.5 points per game.
Men's basketball earns first conference win
Macalester won a home matchup against conference opponent College of St. Scholastica this past Wednesday, 57-50. 

Caleb Williams '25 led the Scots offensively, scoring 18 points alongside eight rebounds, also a team high. Robert Grace IV '25 had an impressive five steals, and Jack Hernandez '25 seconded his first double-digit scoring game with a 13 point outing, shooting an impressive five for seven from three-point range. 

The Scots dropped a difficult conference matchup to Gustavus Adolphus College this past Saturday, losing 84-67. 

Jack Hernandez '25 had a breakout game for the Scots, leading the Scots offensively and defensively with 17 points and seven rebounds. Coby Gold '24 also posted four rebounds, three assistsand a steal along with his nine points. 
Women's swim and dive breaks records on their way to win Invitational
Macalester had a record-breaking win at home this past weekend, placing first at their annual Roger Ahlman Invitational. 

First, the 400-yard medley relay squad, made up of Verity Wray-Raabolle '25, Grace Madigan '23, Jocelyn Radke '24 and Natalie Pollock '25 took home first place with a time of 4:03.39, breaking the old school record of 4:05.55. Wray-Raabolle's stretch also broke the individual record for the 100-yard backstroke with a time of 57.93, three seconds faster than the previous time, held by Ana Thompson '20. Wray-Raabolle also broke the school record in the 200-yard backstroke with a time 2:08.56, beating a previous time also held by Thompson.

The relays were wrapped up with a fourth and final record-breaking performance, with a team of Caroline Chapon '25, Olga Merkadeau '25, Radke and Madigan taking the 400-yard medley relay with a time of 3:37.36, beating the previous record by three seconds.

Katie Kelbrants '23 also took third in the 1-meter board event, and second in the 3-meter. 
Men's swim and dive posts record-breaking win at home
The Scots scored a win at the Roger Ahlman Invitational this past weekend.

Charles Batsaikhan '25 posted an impressive three individual wins, and contributed to all four of Macalester's relay wins.

Batsaikhan, Benjamin Blomquist '22, Aidan Williams '22 and Isaac Kisker '25 took home first in the 400-yard medley relay with a time of 3:39.68, breaking a previous school record posted in 1994. This same team also won the 200-yard medley relay. 

Blomquist, Adam Schroeder '25, Williams and Kisker also won the 200-yard freestyle relay. Blomquist took first in the 100-yard butterfly with a time of 53.70 as well. 

Batsaikhan rounded out his strong performance with a win in both the 100-yard and 200-yard breaststroke events, posting times of 1:00.18 and 2:13.74, respectively.
Football: Desso and Newton named to All-region teams
Receiver Rex Desso '22 and defensive lineman John Newton '22 were named to the D3football.com 2021 All-Region 6 team. They are now eligible to be selected for the D3football.com All-American honors. 

Newton was named as a special teams player after blocking six kicks this year. He also had team-best 4.5 tackles-for-loss while totaling 24 tackles on the season. Newton was also given All-MIAC second team honors this season in addition to two All-Midwest Conference honors in 2018 and 2019.

Desso recorded 100 receptions (best in Division III) in just 10 games and recorded 1,266 yards, fourth best in Division III. He also grabbed eight receptions this year and will be returning to the Scots next season.

This was the first year Macalester had two selections to the D3football.com All-Region team. Previously, Alec Beatty '19, Nick Egersdorf '17, Zach Hauser '16 and Auburn Jiminez '14 were named as Macalester's D3football.com All-Region performers.
Coach Doug Bolstorff passed away
Doug Bolstorff, who was a coach and professor at Macalester College for over 40 years, passed away on Dec. 3 at the age of 90.

He worked at Macalester from 1957 until he retired in 2000. At Macalester, he was a professor of Physical Education and served as the head coach of the men's basketball, track & field, cross country, baseball and golf teams during his time at Macalester.

Track & field won 11 MIAC Championships during his tenure and cross country won eight conference titles, as well as having several individual champions. As the men's basketball head coach, he is the winningest, with 264 wins over his 30 year tenure. He was Minnesota's small college Coach of the Year three times, and was the District 13 Coach of the Year in 1971-72. After he retired, he was inducted into the Macalester Athletics Hall of Fame in 2003. 

Doug is survived by his wife of 64 years, Helen, his brother, Reverend David Bolstorff, three daughters and five grandchildren. Services will be held at Easter Lutheran Church in Eagan on Monday, Dec. 13 at 11:00 a.m., with a one-hour visitation prior to the service. 
Upcoming Events
Saturday, Dec. 14
Women's basketball vs College of Saint Benedict (1:00 pm)
Men's basketball vs Saint John's University (3:00 pm)
Numbers
98- Number of rebounds for Emma LaFrenz, leading the MIAC
5- School records broken by the men's and women's swim and dive teams this weekend
0.2- Personal fouls per game by Jon Kazor '24, the least in the MIAC among players with at least 10 minutes per game
8.6- turnovers per game for men's basketball, the least in the MIAC
7.3- steals per game for men's basketball, the most in the MIAC