This Week in Sports: 11/19/2021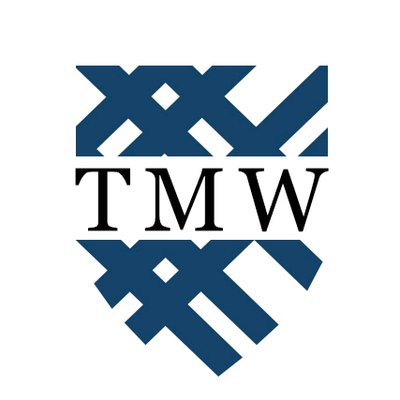 Women's basketball clinches home opener
The Scots took home their first win of the season at home this past Tuesday, beating Northland College handily, 74-45. 

Celine Sabbagh '22 led offensively, scoring a team-high 18 points, along with six rebounds. Andrea Palmen '24 and Katherine Norquist '25 also combined for 21 points. Peyton Starks '25 and Emma LaFrenz '23 both posted seven rebounds on the night, as well as one and three steals, respectively. 
Men's basketball drops two straight after undefeated start to season
Macalester lost a close game to Crown College at home on Wednesday, Nov. 17, 68-65. 

Caleb Williams '24 led all scorers with 25 points, including five straight inside of the last two minutes to tie the game. Shane Anderson '22 scored 12 points and five rebounds. Coby Gold '25 added 11 points despite going 1 for 10 from deep, seven rebounds, three assists and two steals.

The Scots dropped a difficult away matchup against North Central University this past Saturday, losing 88-70. 

Outscored by 21 in the first half, Macalester was unable to recoup the lead despite outperforming North Central offensively in the second. Caleb Williams '24 still managed another strong offensive performance, finishing with 28 points, three rebounds and a block. Robert Grace IV '25 also had a season high 15 points along with two assists. Coby Gold '25 had a team-high eight rebounds in addition to his 12 points. 
Women's swim and dive falls short in dual meet
The Scots were defeated in a dual team meet this past Friday by St. Catherine University, 140-89.

With a time of 1:02.77, Verity Wray-Raabolle '25 took home a first place finish for Macalester in the 100-yard backstroke.

Finishing third in other swimming events were Jocelyn Radke '24, Eleanor Parker '25, Sian Lewandowski '25, Olga Merkadeau '25 and Caroline Chapon '25.

In the diving, Katie Kelbrants '23 finished in first place on the 1-meter and 3-meter board events.
Women's cross country takes 12th place at region meet
The Scots finished 12th out of 32 teams at the NCAA North Region Meet this past Saturday, completing their 2021 season. 

Maria Blaesing '24 finished first for the Scots, taking 48th place individually with a time of 23:18.64. Maggie Froh '24 was next to cross the finish line with a time of 23:46.07, taking 68th place. 

This marks the last race for seniors Danielle Freshwaters '22, Estelle Timar-Wilcox '22, Rachel Percy '22 and Zella Lobo '22. 
Men's cross country finishes 20th at region meet
Macalester closed out its 2021 men's cross country season this past Saturday, taking 20th out of 32 teams at the North Region Meet in Colfax, Wis. 

Ben Crotteau '25 led the Scots with an 88th place finish, reaching the finish line with a time of 26:24.95. Crotteau was followed closely by Cole Peske '23 and Alexander Fendig '24, who finished in 104th and 109th, respectively. 

This also marks the final race for seniors Fred Kerr '22, Mohamed Abdi Mohamed '22 and Mark Baumeister '22.
Football falls in finale to Carleton, 48-45
The Scots lost to Carleton during MIAC Championship week at Macalester Stadium. Macalester ends the season with a 3-7 record. This was the final game of the season and the final game for 11 graduating seniors, who were honored before the game as a part of Senior Day.

Michael Nadeau '24 set records for individual passing yards and team passing yards with 452 yards. Nadeau completed 34 passes, tossed five touchdowns and threw two interceptions. Rex Desso '22 made 16 catches for a school record 243 yards and two touchdowns. 

Logan Pampel '24 rushed for 47 yards and a touchdown as well as grabbing five receptions for 40 yards. Ty Bruckner '22 made six receptions for 96 yards and two touchdowns.

Defensively, Pierce Lundt '22 led the Scots in tackles with 12 and Tim Minot '22 had an interception. John Newton '22 had six tackles, including a tackle for a loss.

Nadeau was 34-of-51 for a school-record 452 yards with five touchdowns and two interceptions, and was named MIAC Offensive Player of the Week. Nadeau set new school records for completions in a season with 244 and in passing yards in a season with 2,767 yards. Nadeau threw for 18 touchdowns and 11 interceptions.  
Macalester sending three to NCAA leadership forum in Houston
Sarah Hamilton '23 of the women's soccer team, Charlie Bonham '23 of the football team and Athletics Operations Assistant will be attending the NCAA Student-Athlete Leadership Forum, held Nov. 18-21 in Houston, Texas.

Upcoming events (home events in BOLD)
Saturday, Nov. 20
Men's swim and dive @ Grace Goblirsch Invite (St. Peter, Minn.) (10:00 AM)
Women's swim and dive at Grace Goblirsch Invite (St. Peter, Minn.) (10:00 AM)
Women's basketball vs Saint Mary's University (Minn.) (1:00 PM)
Men's basketball vs Saint Mary's University (Minn.) (3:00 PM)
Tuesday, Nov. 23
Women's basketball @ Concordia College (Minn.) (Moorhead, Minn.) (5:15 PM)
Men's basketball @ Concordia College (Minn.) (Moorehead, Minn.) (7:15 PM)
Numbers
24.4 – completions per game for Michael Nadeau '24, first in the MIAC and 12th in Division III in completions per game
23.6 – points per game for Caleb Williams '24 after five games, leading the MIAC.
3 – ranking for Verity Wray-Raabolle '25 in the women's 100-yard backstroke in the MIAC