This Week in Sports 11/5/2021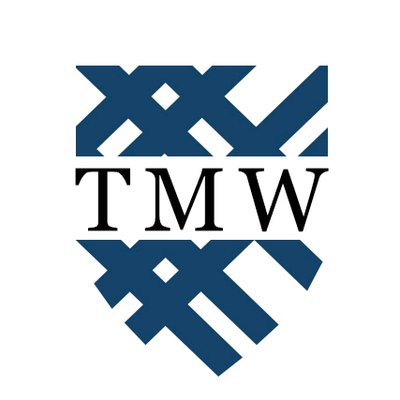 Volleyball finishes season with winning record for first time since 2006
The Scots lost to St. Catherine's University 3-0 this past Saturday, marking the final game of their best season in 15 years. Macalester finished the season with a 13-12 record and a 4-7 record in the MIAC.

Macalester fought hard, but was unable to secure a lead through any of the three sets. Eliza King '23 and Gwen Wooten '25 led the Scots offensively, with both recording five kills and a block. Emily Drexler '23 also posted 11 assists. 

On Friday Oct. 29th, the Scots lost to #20 Bethel University, 3-0. King had seven kills, four digs and two blocks. Torrance Williams '25 had a team-high seven digs. Zoe Lowe '23 and Wooten had four digs. Adisa Preston '25 added five digs and a season-high three blocks. Emily Drexler '23 had a team-high 10 assists to go along with four digs and an ace.

King was named to the All-MIAC team and Annika White '23 was named to the MIAC All-Sportsmanship team. King led the Scots with 297 kills this season. King is the first All-MIAC honoree for the Scots since 2017.
Men's swim and dive drops dual meet to Saint John's
The Scots participated in a dual meet with Saint John's University this past Friday, losing 187-91. 

Charles Batsaikhan '25 had Macalester's lone individual win, taking first place in the 200-yard breaststroke with a time of 2:20.10. Batsaikhan also finished second in the 200-yard freestyle. Both relay teams also took home first place wins. Batsaikhan, William Nicholson '24, Ben Blomquist '22 and Teddy Gu '24 won the 400-yard medley relay with a time of 3:47.85, while a team of Blomquist, Batsaikhan, Gu, and Isaac Kisker '25 won the 400-yard freestyle relay with a time of 3:22.74. 
Women's swim and dive fall to Bennies 
Macalester competed in a dual meet against the College of St. Benedict this past Friday, losing 177-119. 

Jocelyn Radke '24 led a first, second and third place sweep of the 100-yard freestyle, with Anna Rakowski '25 and Natalie Pollock '25 finishing second and third, respectively. Radke also won the 50-yard freestyle with a time of 25.29. 

Katie Kelbrants '24 also placed second in both the 1-meter and 3-meter diving events.
Men's cross country placed eighth in MIAC Championships
The Scots traveled to Northfield, Minn to run in the MIAC Championships, where they placed eighth out of ten teams. The top five for Macalester were all first years or sophomores.

Finishing first for Macalester was Ben Crotteau '25 26:51.1, placing 43rd. He was followed by Brock Adams '25 and Alexander Fendig '24, who finished 50th and 51st respectively, with times of 27:06.3 and 27:07.0. Nick Ihrke '25 and Reece McKee '25 were the next finishers for the Scots and placed 59th and 76th. 
Women's cross country wraps up season at MIAC Championships
Macalester competed in the MIAC Championships at Carleton College in Northfield, Minn this past weekend, finishing 6th out of 11 teams.

Maria Blaesing '25 crossed the finish line first for the Scots, finishing 16th overall with a time of 23:28.5. Blaesing was named Honorable Mention All-Conference. Sylvia Greene '24 finished next for Macalester in 39th place with a time of 24:35.3. The next three the Scots to finish were Danielle Freshwaters '22, Jesse Colnes '23 and Maggie Froh '24 in 41st, 42nd and 43rd place, respectively.
Men's soccer falls in MIAC semi-finals
The Scots lost to Carleton College 1-0 in a close matchup this past Wednesday, ending their season after a strong performance through the first round of the playoffs. 

It was a defensive struggle, with Carleton putting up only three shots on goal, and Macalester just one. Macalester had a shot on goal from Omar Anwar '22, as well as two saves from Cade Fink '22. 

Macalester beat Augsburg College 3-2 in the first round of the MIAC playoffs on Monday, Nov. 1, coming back from a 2-1 deficit in the second half to beat the Auggies. 

Anwar struck first in the 24th minute, before Augsburg came back with two back-to-back goals to start the second half. 

Silas Southworth '23 brought the score back to even with a goal of his own, and Danny Peak '22 notched the winning goal in the 77th minute, only five minutes after Southworth's. 
Women's soccer posts 10-win season 
The Scots took on Gustavus Adolphus in their regular season finale and lost 1-0. Macalester posted a 10-6-2 record with a 4-6-1 record in the MIAC. This was the first time Macalester posted a 10 win season since 2015. Despite the 10 win season, the Scots did not qualify for the MIAC playoffs due to their conference record. 

Celia Lesmeister '23 and Lily Lorenzen '23 each had a shot on goal in the first half, but the Gusties were able to score a 64th minute goal.

Dana Gustafson '22 had four saves to keep it close, including three saves in the second half.

On Nov. 2, head coach Krystle Seidel resigned to move to Cincinnati with her family. Seidel has coached at Macalester since May 2018. It comes after her best season as head coach when the Scots finished 10-6-2 and Macalester surrendered just 11 goals in their 18 matches, the second-fewest goals allowed in the MIAC. Seidel, who is a Woodbury, Minn native, was a former Minnesota Gatorade Player of the Year and high school All-American at Woodbury High School. Seidel and her sisters were inducted into the Woodbury High School Hall of Fame this fall. Tori Burnett will serve as the interim head coach as Macalester conducts a search for a new head coach.
Football wins Paint Bucket rivalry game with Hamline
Macalester defeated Hamline, 23-13, at home on Saturday Oct. 30th. The Scots reclaimed the Paint Bucket for the first time since 2018. The Scots are now 2-6 on the year and 1-3 in the MIAC Skyline division. 

Michael Nadeau '24 passed for a career-best 361 yards and a touchdown. He also added a rushing touchdown and 21 net rushing yards. Logan Pampel '24 rushed for a touchdown and 64 net yards, as well as grabbing four passes for 23 yards. Rex Desso '22 made a game-high eight receptions and 140 yards. Ty Bruckner '22 had five receptions for a career-high 70 yards and a touchdown. Peter Vitalis '22 made six receptions for a season-high 64 yards. 

Defensively, Nathan Gottlieb '22 had a team-high 11 tackles and a pass break-up. Cameron Latvis '25 made nine tackles, had a pass break up and a tackle for a loss. Noah Bresson '24 had four tackles and three pass break ups. Troy Barksdale '23 and Victor Wright '23 each grabbed an interception. The Scots outgained Hamline 459 yards to 329.

On special teams, John Newton '22 blocked his sixth kick of the season, most in all NCAA divisions. The NCAA record for blocked kicks in a season is eight and there are two games left in the season for the Scots, giving Newton a chance to break the record. Newton also recorded a pass breakup and quarterback hurry against Hamline. Newton was named as the MIAC Special Teams Player of the Week on November 1st. Newton has recorded 13 blocked kicks in his Macalester career. 
Upcoming Events
Friday, Nov. 5
Women's basketball @ Martin Luther College (New Ulm, Minn) (5:00 PM)
Saturday, Nov. 6
Women's swim @ Carleton College (Northfield, Minn) (1:00 PM)
Football @ College of St. Scholastica (Duluth, Minn) (1:00 PM)
Men's swim @ Carleton College (Northfield, Minn) (1:00 PM)
Men's basketball vs. Luther College (3:00 PM)
Tuesday, Nov. 9
Men's swim Hour of Power (5:00 PM)
Women's swim Hour of Power (5:00 PM)
Men's basketball @ Martin Luther College (New Ulm, Minn) (7:00 PM)
Thursday, Nov. 11
Men's basketball vs University of Minnesota Morris (7:00 PM)
Numbers
6 – Blocked kicks by John Newton '22 this season, most in all NCAA divisions and two blocked kicks away from tying the NCAA record for blocked kicks in a season
11 – goals allowed by the women's soccer team this year in their 18 matches, the second fewest allowed in the MIAC
13 – wins by the volleyball team, the most in a season since 2006
3 – game winning goals for Silas Southworth '23, tied for sixth-best in the MIAC
3.25 – kills per set for Eliza King '23, sixth best in the MIAC this season
0.890 – save percentage by Dana Gustafson '22, second-best in the MIAC this year