Hybrid International Roundtable examines student protests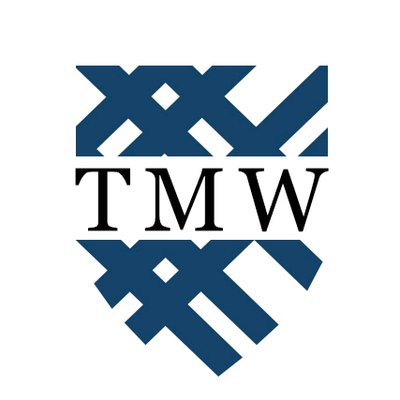 On Oct. 14, 15 and 16, Macalester's Kofi Annan Institute for Global Citizenship (IGC) hosted the 28th annual International Roundtable (IRT). This year, the event invited international and domestic speakers and panelists to discuss the theme, "Student Protests: Unsettling Power Relationships and Cultivating Radical Hope."
The three-day event included two plenary panels, discussion groups, a protest-themed music performance and protest banner workshops, nearly all online through Zoom. One plenary panel consisted of professors from the U.S., South Africa, the United Kingdom and Hong Kong. The other consisted of international student activists.
The IRT is a Macalester tradition, but in the last two years it has had to make adjustments to accommodate safety concerns and accessibility due to the COVID-19 pandemic. In past years, most events were held in person. 
"It's frustrating that we could not be together … getting to interact with each other and have side conversations, but [it] enabled us to have speakers from all over the place in deep conversation,"  IGC dean and American studies professor Donna Maeda said.
In years past, IRTs have been far more student-led, with many discussion groups prepared by students and a faculty advisor. This year, the IRT included four of these discussion groups, all through Zoom, including topics from Macalester's "Histories of Student Protest" to "Intergenerational Conversations about Student Protests." 
The theme of protests was originally set to be the theme of 2020's IRT. The IGC chose to change last year's theme to address the theme of pandemics of racism and COVID-19, due to its more pressing nature. 
This year the IGC returned to the concept of protests with new ideas. 
"One of the things that began to stand out, not only in the news but also in the college, was students' participation in protests," Olga González, anthropology professor and associate IGC dean, said.
This year included a plenary panel of student activists: Oraz Myradov from Belarus, Bafanabakhe Sacolo from Eswatini, Anjali Dalmia from India, Maria Fernanda Gonzalez from Peru and Meaza Gidey Gebremedhin from Tigray. In a conversation facilitated by geography professor I-Chun Catherine Chang, students discussed their personal experiences as student activists, the movements they participated in and the challenges they faced. 
The activists encouraged attendees to continue to educate people in the U.S. and speak to their legislators. Many of them emphasized the importance of their work, and that for some, their protests are a matter of life and death for them and their families or communities. 
"This is not … about educating Macalester students," González said. "[They] can be inspiring, but their role is not to educate us. And this is something that they highlighted, every single one of them … it is about them, using the space to serve their causes." 
Sacolo, an activist from Eswatini, was only able to attend part of the session due to internet censorship. 
"This was not just an unstable internet problem," González said. "It was that on October 15, while we were holding the IRT … he was in the middle of protests. The government had shut down all the internet in the country." 
Macalester students Temazulu Zulu '23 and Bobbie Pennington '24 are working to connect with him and are hosting a prescreening of "Unthinkable," a film covering the current protests in Eswatini, on Oct. 28.
The IRT also included work from a first year course called Social Design: History, Theory, and Praxis taught by art history professor Joanna Inglot, theater and dance professor Mina Kinukawa and Russian studies professor Julia Chadaga whose students designed the "Portals of Commitment" themed around social change. The portals were placed throughout campus, with topics varying from immigration, homelessness in the Twin Cities and one highlighting the Stop Asian Hate movement.
​​On Friday, Oct. 15, a performance of protest music was held on Shaw Field. The event included spoken word and poetry performed by Tish Jones, the founder and  executive director of TruArtSpeaks, and Traiveon Dunlap, a musician based in the Twin Cities. The event also featured a performance of "Apesar de Você," a Brazilian protest song performed by a first year course called Soultracking Brazil, taught by Chair of the Latin American Studies department Ernesto Ortiz-Diaz. Additionally, other students, alumni and members of the community performed music and poetry. 
Another unique event was a workshop for creating protest banners, led by former Macalester student Juliette Myers '17 as well as local artists Sam Dunne, Athena Estimé and Nell Pierce. The banners were showcased on the north lawn, decorated with words and art advocating for reproductive justice, the landback movement and the upcoming St. Paul ballot measure on rent stabilization. 
Both Maeda and González contemplated how Macalester students can continue to have discussions about the topics of the IRT and take action. 
"[It's not] this one-time big event, [where] we have important speakers, and you go, wow, that was really interesting," Maeda said. "And then everybody goes off and goes away. For me the roundtable is … not just an event, it's a process. And that process is just as important as the actual two and a half days of the event.
"It's a way of making connections across campus by building relationships, really figuring out what it means to collaborate across different units, across students, staff, faculty across identities, and what we learned by building something together."
A previous version of this article stated that the panelist in the first plenary panel were from the U.S., South Africa, the United Kingdom and Hong Kong. These panelists were from Chile, Hong Kong, South Africa, Yakama Nation and the U.S.