This Week in Sports – 10/29/2021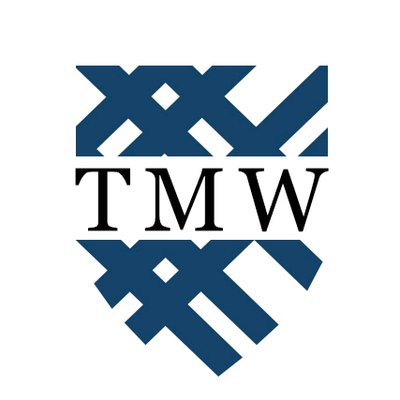 Football continues six-game losing streak
On Oct. 23, 2021, the Scots lost to #16 Bethel University, 63-10. Michael Nadeau '24 led Macalester in passing with 207 yards to go along with a touchdown and an interception. 

Josh Bulski '25 had just three rushing attempts but led the Scots with 17 net rushing yards. Rex Desso '22 once again led Macalester in receptions with seven and with 97 yards receiving. Nick Bice '24 had three receptions for 47 yards and the Scot's lone touchdown. It was Bice's third touchdown reception on the year, second most on the team, behind only Desso, who has six touchdown receptions on the season. 

Defensively, Noah Bresson '24 led the Scots with 12 tackles. Pierce Lundt '22 also had seven tackles and grabbed the only interception for the Scots. 

On Oct. 16, 2021, Macalester lost to Augsburg University, 37-29. After a quick forced fumble and recovery by Paul Brinson '22, the Scots scored on an early Kian Sohrabi '22 rushing touchdown. Sohrabi had 89 rushing yards and averaged 5.9 yards, in addition to the rushing touchdown. Logan Pampel '24 added another rushing touchdown and 38 yards rushing, in addition to 31 yards receiving. Desso led the Scots with ten receptions, 120 yards receiving and two touchdowns. Nadeau once again led Macalester with 249 yards passing and two touchdown passes, but added four interceptions.

Defensively, John Newton '22 blocked two extra points, one in the first quarter and one in the second quarter, and had a tackle. Max Menache '25 had a safety and a tackle. Josh Strickler '23 led the Scots with 14 total tackles and a sack. Brady Thompson '22 had 13 total tackles and Victor Wright '23 added nine total tackles. Brinson, in addition to the forced fumble and fumble recovery, had six total tackles and one tackle for a loss.

The

Star Tribune

profiled Macalester Head Coach KiJuan Ware and Hamline Head Coach Chip Taylor for their upcoming game between Macalester and Hamline for the Paint Bucket on Saturday, Oct. 30th. It marks the first time in the 100-year history of the MIAC that two Black head coaches will face each other, in any sport.
Men's Cross Country finish 14th at Jim Drews Invite
Macalester attended the University of Wisconsin-La Crosse/Jim Drews Invite and placed 14th out of the 23 teams in attendance.

Alexander Fendig '24 finished first for the Scots with a time of 26:44.80 and a place of 84th. Nick Ihrke '25 followed closely behind to finish 93rd with a time of 26:53.52. Next came Fred Kerr '22 and Ben Crotteau '25, who finished just over a second apart for 103rd and 104th place, respectively. Reece McKee '25 was the final member of the Scot's top five and finished 127th overall.
Women's Cross Country places sixth at the Tori Neubauer Invite
The Scots attended the University of Wisconsin-La Crosse/Tori Neubauer Invite in West Salem, Wis. on Oct. 15. Macalester finished sixth out of 20 teams.

Maria Blaesing '24 finished 30th overall and first for Macalester with a time of 23:07.68. Danielle Freshwaters '22 finished second for the Scots and was close behind with a 23:41.59, which was good for a 51st overall finish. Rounding out Macalester's top five were Maggie Froh '24, Jesse Colnes '23 and Sylvia Greene '24, who finished 66th, 77th and 85th, respectively.
Women's Soccer closes out regular season at home
Macalester lost a difficult matchup against Saint Mary's University (Minn.) this past Wednesday, falling 1-0. 

The lone goal from Saint Mary's came in the 13th minute. SMU put up seven shots on goal, while the Scots were only able to get three on target. Dana Gustafson '22 made six saves for the night, Sarah Hamilton '23 and Alice Bieda '22 both put up two shots for the Scots, with two of those also being on goal for Bieda. This marks the Scots final home game of the season.  

The Scots dropped a tough 1-0 loss to the College of Saint Benedict this past Saturday, owing to an early goal from the Bennies. 

After scoring in the sixth minute, Saint Benedict went on to put up a total of 17 shots to Macalester's two. Carolyn Eckstein '22 put up the Scot's lone shot on goal. Gustafson also posted six saves. 

Macalester had a sound win over Grinnell College on Tuesday, Oct. 19, finishing 2-0. 

Eckstein and Celia Lesmeister '23 posted the Scot's two goals, with both players scoring on only one attempt. Gustafson had four saves against the Pioneers. 
Men's Soccer draw against Saint Mary's, despite outshooting them
On Tuesday, Oct. 26, the Scots drew against Saint Mary's University at home in double overtime, 1-1.

Han Haenicke '25 opened the scoring with a goal in the 3rd minute. It was Haenicke's eighth goal of the season and it was assisted by Zade Alafranji '24, his first career assist. In the 14th minute, Saint Mary's tied the game, 1-1. Haenicke had a game high seven shots, including six shots on goal.

Macalester had 20 total shots, including 13 shots on goal, while Saint Mary's had just seven total shots and four shots on goal. Cade Fink '22 had three saves for the Scots.

Volleyball ensures winning record for first time since 2006
On Wednesday, Oct. 27, the Scots lost to University of Wisconsin-River Falls, 3-0. The Scots are now 13-10 overall and 4-5 in the MIAC.

Eliza King '23 led Macalester with nine kills and added 12 digs as well as a block. Emily Drexler '23 had a team-high 16 assists. Adisa Preston '25 had eight kills, two assists and a team-high 14 digs. 

On Saturday, Oct. 23, Macalester lost to Hamline, 3-0. Hamline currently has an 8-1 conference record and is tied for first in the MIAC.

King had seven digs, a block and a team-high 11 kills. Stephanie Geber '25 added six kills, a block and a .545 hitting percentage. On senior night, Claire Loomans '22 led the Scots with 12 assists. Torrance WIlliams '25 also led the scores with 14 digs.

On Oct. 22, Macalester defeated Saint Mary's University (Minn.) on the road, 3-2.

Preston led the Scots with a career-high 21 kills, 20 digs and three aces. King had 18 kills, four blocks, an ace and a game-high 23 digs. Williams also had a game-high 23 digs. Anna Fritz '24 had six blocks, a team-high, as well as two kills.

On Oct. 16, the Scots defeated College of St. Scholastica at home, 3-1.

King led Macalester with 19 kills, four blocks and three aces. King also had four assists and 20 digs. Williams led the Scots with 23 digs. Preston had 15 digs, an ace, two blocks and eight kills. Gwen Wooten '25 added 14 kills. Geber had 12 kills, four blocks and five digs. Nicole Norton '25 had a game-high 57 assists to go along with 14 digs and two kills.
Men's Swim and Dive competes in first meet of season
The Scots competed in a dual meet at Luther College this past weekend against both the host team and Nebraska Wesleyan University. Macalester finished third overall, falling to the Norse and Nebraska Wesleyan 206-64 and 197-53, respectively. 

Ben Lewin '25 posted the team's best finish with second place in the 200-yard breaststroke with a time of 2:29.72. Tanner Hubbard '22 also had a strong performance with a third place finish in the 500 freestyle (5:24.46) and a fourth place finish in the 1000 free (11:21.28).
Women's Swim and Dive kicks off season with strong performance
Macalester had a strong showing at Luther College this past Saturday, beating both Nebraska Wesleyan University and Luther 208-49 and 197-80, respectively. The Scots fell to St. Catherine University 205-79. 

Jocelyn Radke '24 had an impressive second place finish in the 50-yard freestyle with a time of 25.58 and third in the 100 free (57.18). Quite a few Scots also had fourth place finishes, with Grace Turner '23 finishing fourth in the 1000-yard freestyle (12:34.53), and Verity Wray-Raabolle '25 finishing fourth in the 100-yard backstroke (1:04.11), among others. 
Upcoming Events 
Friday, Oct. 29
Volleyball @ #20 Bethel University (St. Paul, MN) (7:00 PM)
Women's Swim @ College of Saint Benedict (St. Joseph, MN) (7:00 PM)
Men's Swim @ Saint John's University (Collegeville, MN) (7:00 PM)
Saturday, Oct. 30
Men's Cross country @ MIAC Cross Country Championships (Northfield, MN) (11:00 AM)
Women's Cross country @ MIAC Cross Country Championships (Northfield, MN) (12:00 PM)
Men's Soccer @ Gustavus Adolphus College (St. Peter, MN) (12:30 PM)
Men's Diving vs Saint John's University (1:00 PM)
Women's Diving vs College of Saint Benedict (1:00 PM)
Women's Soccer @ Gustavus Adolphus College (St. Peter, MN) (3:30 PM)
Football vs Hamline University (7:00 PM)
Volleyball @ St. Catherine University (St. Paul, MN) (7:00 PM)
Monday, Nov. 1
Men's Soccer vs MIAC Playoffs (TBA) (TBA)
Women's Soccer vs MIAC Playoffs (TBA) (TBA)
Tuesday, Nov. 2
Men's Soccer vs MIAC Playoffs (TBA) (TBA)
Women's Soccer vs MIAC Playoffs (TBA) (TBA)
Wednesday, Nov. 3
Men's Soccer vs MIAC Playoffs (TBA) (TBA)
Women's Soccer vs MIAC Playoffs (TBA) (TBA)
Volleyball vs MIAC Playoffs (TBA) (TBA)
Thursday, Nov. 4
Men's Soccer vs MIAC Playoffs (TBA) (TBA)
Women's Soccer vs MIAC Playoffs (TBA) (TBA)
Volleyball vs MIAC Playoffs (TBA) (TBA)