"El Planeta" and Cine Latino at Minneapolis Film Society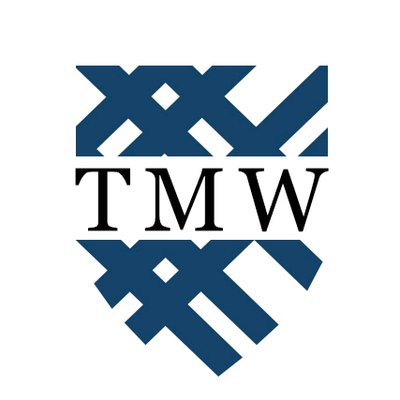 In Amelia Ulman's 2021 breakout film "El Planeta," the multimedia artist embarks on an exploration of a mother-daughter relationship through dark comedy and cultural commentary.
"El Planeta" is one of over 20 films and events sponsored by the Minneapolis Film Society's 9th annual Cine Latino programming, showcasing the lives and voices of Latinx artists from all over the world. The events were held in a hybrid model from Oct. 8 to 14, with some in-person film screenings and the option to purchase tickets and stream from home. 
This year's Cine Latino had a special focus on the "African heritage in, impact on and contributions to Latin American and Ibero history, communities and cultures through cinema," according to Minneapolis Film Society's website. Films included in the six day event included documentaries, animated movies and fictionalized stories about diverse Latinx communities.
Ulman's "El Planeta" is set in Gijón, a town on the northwestern coast of Spain. Originally from Argentina, Ulman was raised in Gijón and drew inspiration from her family's own experiences with poverty and homelessness in the making of "El Planeta," as well as the tabloid cases such as "Las Falsas Ricas" about women who committed fraud living beyond their means. 
The film follows Leo, a fashion student played by Ulman, and her mother María, a neurotic older woman played by Ulman's real life mother Alejandra Ulman. In their fraught relationship and spiraling economic situation, ignorance is their defense mechanism by way of denial and lies. 
Their circumstances are serious with their electricity being cut and rationing of food, yet the women continue to shop in high end department stores and refuse to work. The extent of their desperation and deceit comes to light in a fancy restaurant, the titular El Planeta, where they charge their meal to a politician María claims Leo is dating. 
The score and cinematography in "El Planeta" are unique. The black and white film is peppered with DJ Burke Battelle's compositions, who composes under the name Chicken, and geometric screen wipes transitioning between scenes. The structure of the film is simple, but the vignettes can feel scattered and aimless, reflecting the lives María and Leo are leading. "El Planeta" is almost entirely in Spanish.
The comedy in "El Planeta" lies in the minutia which contrasts to the dark story. Mother-daughter storylines have become more common in popular media as of late, and while it feels as though a mother's blaming of her daughter as robbing her of a certain livelihood is a tenuous theme, "El Planeta" illustrates that those stories are seldom uncomplicated. There is beauty, too, as the women show each other love through remembering their cat and giving each other massages. The connection between them is undeniable, but Leo's submission to her mother is always startling. 
"El Planeta" wouldn't be compelling if there weren't hints of María and Leo's potential to have a healthy relationship and safe financial situation. But this makes their flailings even more heartbreaking. 
For Leo, her opportunity to work with Christina Aguilera for the cover of a magazine is remarkable, and her sweet date with a seemingly nice man blows up in her face due to no fault of her own. She cares for María, too, but despite demonstrating a clear love for her mother, Leo does not act like the adult she is, which poses the question: who is ruining whose life? 
A sort of dark and less edearing antidote to Noah Baumbach and Greta Gerwig's 2012 film "Frances Ha," "El Planeta" is a black and white film more fit for the return to 90's aesthetics we are experiencing in 2021. 
In the age of influencers, scammers and extreme fetishization of wealth, comedies of austerity populate culture today, making "El Planeta" a timely commentary. Parallel to the degradation of María and Leo's finances, Spain and their town of Gijon face economic downturns on a larger scale. The town grows visibly desolate and desperate with empty buildings and streets absent of a bustling life on the coast. 
The dignity that is left at the end of "El Planeta" is up to the viewer as one could consider their denial a strength, while others might see a great tragedy. "El Planeta" has 93% on Rotten Tomatoes and premiered at the Sundance Film Festival in January 2021. 
To learn more and view the films available to stream after Oct. 14, go to MSP Film Society | 9th Annual Cine Latino.