This Week in Sports: 10/8/2021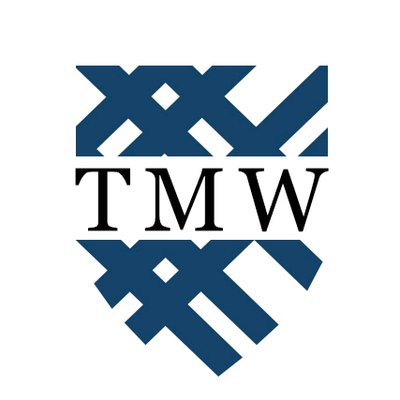 Women's soccer finishes strong against Hamline and Eau Claire
Macalester had a strong win against the University of Wisconsin-Eau Claire this past Wednesday, winning 2-0. Alice Bieda '22 had a great game, scoring twice on two goals to take the lead as the Scot's top scorer so far this year. Dana Gustafson '22 also saved an impressive five shots on the night. 

The Scots won an OT thriller against Hamline University this past Saturday, thanks to a goal in the 95th minute from Bieda off an assist from Lily Lorenzen '24. Bieda and Carolyn Eckstein '22 both had five shots in the game. Gustafson also had a stellar performance, saving another five goals to keep Hamline scoreless for the entire game and ensuring Macalester the win. 
Men's soccer posts confident conference win
Macalester had a strong 2-0 win against Hamline on Saturday, Oct. 2. Hans Haenicke '25 had an impressive eight shots, two of which were on goal, and one goal for the night. Branko Sciortino '25 also needed only one shot attempt to put away Macalester's second goal in the 90th minute. Cade Fink '22 also posted four saves in 90 minutes played. 
Volleyball drops difficult conference matchup 
The Scots had a tough 3-0 loss to St. Olaf College this past Friday, falling to 1-2 in conference competition. Adisa Preston '25 led Macalester offensively with eight kills and seven digs, while Eliza King '23 also posted six kills. Anna Fritz '24 also had an impressive four blocks on the night.
Men's golf competes in MIAC Championships
The Scots completed their season with an eighth place finish out of nine teams at the MIAC Championships this past weekend at Bunker Hills Golf Club. Tommy Hayes '23 led Macalester with a 45-hole score of 195. The tournament was cut nine holes short of it's usual 54 due to rain. Jason Shi '23 and Fritz Gessl '23 were next, finishing 35th and 36th, respectively. 
Women's golf closes out fall season
Women's golf wrapped up their season over the weekend, finishing ninth out of 10 teams at the MIAC Championships, also at Bunker Hills Golf Club. Tenley Smith '22 once again led the Scots with a 20th place finish, scoring 203 for the weekend. Kiwa Anisman '22 finished only two strokes behind to place 23rd. The women's tournament was also cut short by rain, with only 45 holes played, instead of the usual 54. 
Football falls flat in MIAC rivalry matchup
Football fell in a tough matchup against Carleton College this past Saturday, losing 24-10. John Neve '22 struck first for the Scots, scoring a 41-yard field goal to put them up 3-0 to start, before trading touchdowns with Carleton to make the score 10-6. The Knights were unable to convert the extra point thanks to a block from John Newton '22, his third of the season. Carleton would go on to score twice more to close out the game 24-10. 

Rex Desso '22 put up some impressive offensive numbers, catching 14 targets to break the Macalester school record for most receptions in a single game. Pierce Lundt '22 also posted nine tackles, and Brady Thompson '22 posted the Scots lone sack alongside seven tackles of his own. 
Men's tennis participates in fall ITA tournament
The Scots participated in the ITA Regional Tournament and Midwest Open this past weekend. Alex Poland '22 led Macalester in singles play, making it to the third round of the Midwest Open. In the ITA, all five of Macalester's players fell in the first round. 

All of Macalester's doubles teams played in the ITA Regional draw, with two teams advancing to the second round. Poland and partner George Steinke '22 beat a College of St. Scholastic team 8-5 in the first round before falling to the #8 seeded team from Carthage College 8-5. Karsten Knutsen '22 and Anton Korolev '23 also won their first round match 8-5 before falling to the #4 seeded Gustavus team 8-4. The Scots will return to competition this spring.
Men's cross country runs in BluGold Invite
Macalester finished 14th out of 27 teams at University of Wisconsin-Eau Claire's BluGold Invite this past friday. Fred Kerr '22 led the Scots with a 72nd place individual finish, followed closely by Ben Crotteau '25, who finished 74th. Alexander Fendig '24 also had a top-100 finish, placing 89th overall. 
Women's cross country competes at Eau Claire
The Scots also participated in the BluGold Invite this past Friday, finishing in 14th place out of 27 teams. Danielle Freshwaters '22 was Macalester's lead runner, finishing 86th overall with a time of 24:46.96. Maggie Froh '24 also finished in the top 100, placing 96th. Estelle Timar-Wilcox '22 also posted a 116th place finish for the Scots. 
Upcoming events
Friday, Oct. 8th
Volleyball vs College of Saint Benedict (7:00 PM)
Saturday, Oct. 9th
Football vs Concordia College (Minn.) (1:00 PM)
Volleyball vs Concordia College (Minn.) (4:30 PM)
Women's Soccer vs St. Catherine University (6:00 PM)
Sunday, Oct. 10th
Men's Soccer vs University of Wisconsin-Whitewater (3:00 PM)
Tuesday, Oct. 12th
Women's Soccer vs College of St. Scholastica (7:30 PM)
Wednesday, Oct. 13th
Volleyball at Augsburg University (Minneapolis, MN) (7:00 PM)
Men's Soccer vs College of St. Scholastica (7:30 PM)
Numbers
3.905 – Macalester Softball's cumulative GPA, the highest GPA in all of collegiate softball, across all divisions
941 – Minutes played so far by women's soccer player Livi Novello '24, the most of anyone on the team
14 – Rex Desso '22's receptions in a single game, both a personal best and a school record 
3.22 – Kills per set for Eliza King '23, tied for sixth-best in the MIAC