This Week in Sports: 10/1/2021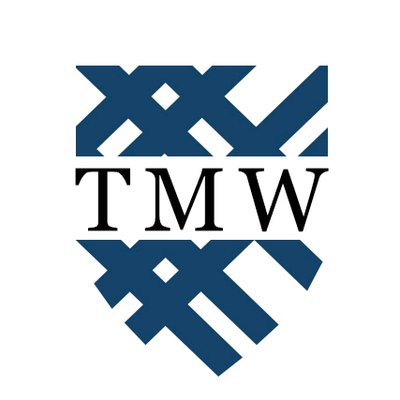 Men's golf attends Twin Cities Classic
The Scots finished 14th out of 21 teams this past weekend at the Twin Cities Classic, their final tournament before the MIAC Championships. 

Ryan Vaver '25 posted Macalester's highest score with a three-round score of 231 to tie for 25th. Vaver also posted a team-high single-round score of 74. 
Women's golf takes on St. Catherine University Invitational
Macalester finished 10th out of 17 teams at the St. Catherine University Invitational this past weekend.

Tenley Smith '22 once again led the Scots with a two-round score of 163, tying for 20th place. Smith also had the lowest one-round score of the weekend with a 79. Kiwa Anisman '22 was not far behind, finishing in 26th with a two-round score of 165.
Volleyball wins home game, fifth straight home victory
Macalester posted a strong comeback win this past Saturday against the University of Wisconsin – Stout at home, closing it out 3-1 in a match. Eliza King '23 posted 17 kills to lead the Scots offensively. Torrance Williams '25 put up a strong defensive performance with 26 digs. This marks the Scots fifth straight home victory. 

The Scots dropped a tough matchup against the University of Wisconsin – La Crosse on Friday, Sept. 24, losing 3-0. 

King and Adisa Preston '25 posted eight and seven kills, respectively, and Williams and Jill MacInnis '25 each had eight digs, but it was not enough to offset the Eagles' strong performance.
Women's soccer struggles against MIAC opponents
On Wednesday, Sept. 29, the Scots lost to Bethel at home, 1-0. This was the third straight MIAC loss for Macalester after their unbeaten start. Dana Gustafson '22 had three saves to keep it close. Alice Bieda '22 had two shots and a shot on goal, while Mia Brisbin '24 had two shots on goal off the bench to try to spark the Scots on offense.

On Sunday, Sept. 26, Macalester defeated Finlandia University 3-0 at home. Brisbin scored the first goal of the game in the 22nd minute. A minute later, Ruby Rogers '25 scored to put Macalester up 2-0. In the second half, Ella Short '25 put the Scots up 3-0 with an assist from Caighley Espardinez '25.

On Saturday, Sept. 25, the Scots traveled to St. Olaf and fell to the Oles 2-1. Ella Thomsen '24 scored the lone goal for Macalester off a Lily Lorenzen '23 assist. Gustafson had nine saves in the first half and 12 on the day.
Men's soccer splits two MIAC contests
The Scots defeated Bethel at home on Tuesday, Sept. 28, 3-1. Hans Haenicke '25 scored his fifth goal of the season, tied for team-best. Will Orser '22 scored a penalty kick to put the Scots up 2-0. Thomas Dono '23 also scored to put Macalester up 3-1 off a Haenicke assist. Cade Fink '22 had five saves to preserve the lead. Macalester is now 5-5-0 (2-2-0 MIAC) on the season. 

On Saturday, Sept. 25, the Scots lost in overtime at St. Olaf, 3-2. Joey Stern '23 opened the scoring off an Omar Anwar '22 assist to put Macalester up 1-0. Shortly after, Dono found the back of the net off a Haenicke assist to put the Scots up 2-0 in the fourteenth minute. However, the Oles added a score before the end of the first half and then closed the gap in the second half. Six minutes into overtime, St. Olaf scored and ended the game.
Football drops MIAC return at St. Olaf
The Scots lost their first MIAC game in 20 years, losing to St. Olaf, 40-27.

Michael Poker '24 scored a 19-yard end around on Macalester's first possession set up by a snap dropped by St. Olaf's punter and recovered by Nick Bice '24. After the Oles scored on their next drive, Michael Nadeau '23 had a touchdown rush to put the Scots up 14-7. Logan Pampel '24 scored a touchdown off a 20 yard reception in the second quarter. Pampel had 18 yards rushing and 62 yards receiving including seven receptions. St. Olaf scored 19 points straight in the second and third quarter to go up 40-21. Bice grabbed a touchdown in the fourth quarter and ended the day with four catches and 67 yards.

Rex Desso '22 led Macalester in receiving with seven receptions and 72 yards. Nadeau led all quarterbacks with 222 yards passing as well as two touchdowns, an interception and a rushing touchdown.

Nathan Goetlib '22, Brady Thompson '22 and Xavier Tillman '24 all had 11 tackles to lead the Scots' defense. Tillman added two sacks and Thompson had a sack. John Newton '22 led the Macalester defense with 2.5 tackles for a loss to go along with seven tackles. 
Women's cross-country opens season at the Running of the Cows
The Scots placed fourth out of seven teams, scoring 102 points. Macalester finished behind Carleton with 20 points, St. Benedict with 54 points and Concordia with 95 points.

Macalester had four runners finish in the top 30. Maria Blaesing '24 finished 12th overall with a time of 23:56.3. Danielle Freshwaters '22 was next for the Scots, placing 17th with a time of 24:28.6. Estelle Timar-Wilcox '22 ran a time of 24:52.3 and placed 27th, she was followed closely by Maggie Froh '24, who finished 28th with a time of 24.54.3.
Men's cross-country surges at Running of the Cows
The men's cross-country team finished 2nd out of seven teams at the Running of the Cows in Northfield, Minn. The Scots put up just 45 points, bested by only Concordia-Moorhead College with 36 points. The Macalester top five all finished in the top 15 with three in the top 10. 

Ben Crotteau '25 took fourth place with a time of 27:00.1, followed by Nick Ihrke '25 in seventh with a time of 27:08.6. Fred Kerr '22 finished in ninth with a time of 27:18.9, and Reece McKee placed 11th and ran a time of 27:23.0.
Women's tennis attends ITA Individual Tournament
The Scots traveled to Whitewater, WI to attend the ITA Midwest Regional Individual Tournament on Sept. 24-26.

Sydney Ellison '24 won her first match in straight sets, before losing the next round in straight sets. Amalin Sorajja '23 and Amanye Reynolds '24 both lost their first matches in three sets. Meg Ulrich 0'24 lost her first match in straight sets. In doubles, Macalester's duos of Ellison/Sorajja and Reynolds/Ulrich lost their first matches.

In the Midwest Open, Avery Munster '23 and Talia Chait '24 won their first match in doubles before losing in the second. Munster also won a singles match in three sets before losing the next round. 
Men's tennis takes on the University of Minnesota Club Team
Men's tennis scrimmaged the University of Minnesota's Club Tennis Team this past Wednesday. No scores were recorded. 

This marks the Scots last unofficial competition of the season before heading to the Fall ITA Regional Tournament this Friday. 
Upcoming Events (home events in bold)
Friday, Oct. 1
Men's cross country @ Blugold Invitational (Colfax, WI) (4:15 PM)
Women's cross country @ Blugold Invitational (Colfax, WI) (4:15 PM)
Volleyball @ St. Olaf College (Northfield, MN) (7:00 PM)
Saturday, Oct. 2
Women's golf @ MIAC Golf Championships (Coon Rapids, MN) (TBA)
Men's tennis @ ITA Individual Tournament (St. Peter, MN)(TBA)
Men's golf @ MIAC Golf Championships (Coon Rapids, MN) (TBA)
Men's soccer @ Hamline University (St. Paul, MN) (12:30 PM)
Football vs Carleton College (1:00 PM)
Women's soccer @ Hamline University (St. Paul, MN) (3:30 PM)
Sunday, Oct. 3
Women's golf @ MIAC Golf Championships (Coon Rapids, MN) (TBA)
Men's tennis @ ITA Individual Tournament (St. Peter, MN)(TBA)
Men's golf @ MIAC Golf Championships (Coon Rapids, MN) (TBA)
Monday, Oct. 4
Women's golf @ MIAC Golf Championships (Coon Rapids, MN) (TBA)
Men's tennis @ ITA Individual Tournament (St. Peter, MN) (TBA)
Men's golf @ MIAC Golf Championships (Coon Rapids, MN) (TBA)
Wednesday, Oct. 6
Women's soccer vs University of Wisconsin-Eau Claire (7:30 PM)
Numbers
5 – straight home wins for the volleyball team, stretching back until 9/4 against Buena Vista University
14 – total points for Hans Haenicke '25, best on the soccer team, including 5 goals, which is tied for team-best
42 – saves on the year for Dana Gustafson '22
15 – yards averaged per reception this season for Rex Desso '22