Rebecka Ibarra combines art and psychology in internship at ITA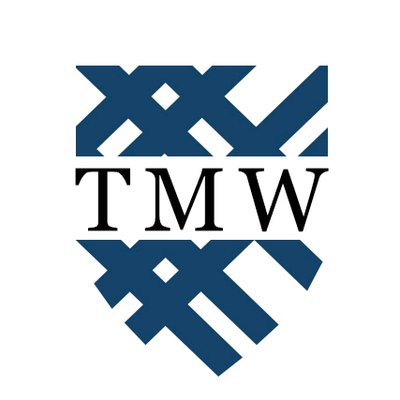 Rebecka Ibarra '22 put her art and art history and psychology double major into practice this past summer by working remotely as an administrative intern at the Institute for Therapy through the Arts (ITA). 
The ITA, located just outside of Chicago in Evanston, IL, practices Creative Arts Therapy, a form of mental health counseling meant to foster both physical and emotional health through art, dance, music and drama. These four different creative programs give patients a multitude of options, but each works towards the same goal: a holistic approach to therapy through the integration of mind and body. 
Overall, therapy through art attempts to harness internal feelings and emotions by expressing them externally and tactilely, whether that be in the form of dragging a paint brush across a canvas or dancing to a specific rhythm. Art provides the freedom to make mistakes and start over. The ITA does not focus so much on the final product, but rather on the process of creating and the catharsis of turning the intangible into something that can be either touched or performed. 
Ibarra, who is currently studying abroad in Granada, Spain, worked mostly with the ITA's prominent donors by creating an exclusive newsletter detailing community partnership oriented updates. She included a lot of data from the growth of the organization: since the beginning of the pandemic, the ITA has grown by over 50%, a result mostly due to the skyrocketing mental health crisis. 
"I would say [the ITA's goal is] to provide accessible art therapy to a diverse audience," Ibarra said. "They really had a strong emphasis on quality art therapy and evidence based art therapy." 
Indeed, despite the fine arts emphasis, the techniques the ITA utilizes are backed by extensive scientific research, both empirical and qualitative. They offer individual sessions, intended to help anxiety, in addition to group or family therapy designed to stimulate relationships and communication.
Ibarra also worked on two major research projects related to the organization. The first one was centered around healing based art initiatives in the classroom, and the second focused more on equity and diversity through the examination of the mental health crisis in different demographics. Because patients range from the young to the elderly, the ITA is engaged in numerous community-based organizations, from hospitals and assisted-living centers to child-welfare services. 
"[The research] gave me good insight that the writing experience I had at Mac will actually translate outside of an academic setting," Ibarra said. 
Not only was Ibarra able to put her classroom experience to practice, but the ITA also, in turn, gave Ibarra a new perspective to take back to the classroom. 
"I got first hand experience in what skills you need to bring into creating a genuine relationship with a donor," Ibarra said. "[Like] navigating power imbalances or differences in views or backgrounds because the liberal arts campus is kind of a bubble." 
Relationship building played a significant role in what she was doing while working closely with the philanthropy director of the organization. She thinks of her internship as more of a philanthropy based experience than an art therapy based one, partly because being remote meant she wasn't able to be present for the actual art therapy meetings. She did, however, still shadow the subsequent clinical meetings between the therapists and listened as they discussed their sessions.
"I really enjoyed the one-on-one connection that art therapists get to have with their clients," Ibarra said. 
Ibarra learned a lot from her internship, but she sees herself wanting to travel in the future and consequently doesn't think she will pursue a psychology or therapy career path after graduation. 
She plans to stay in Spain through December, though she is considering extending her stay through January to continue her senior capstone research, in which she explores how religious art is related to the "ah" experience people feel. She is also working on improving her Spanish, which is her third language. 
Despite her plan to perhaps veer away from art therapy, she believes she will carry the morals and values from her experience at the Institute for Therapy through the Arts with her into the future. 
"I suppose that deals with my own confidence and the skills I'll bring to every internship and opportunity," Ibarra said. 
To learn more about the Institute for Therapy through the Arts or get involved, go to itachicago.org/.