This Week in Sports: 9/17/2021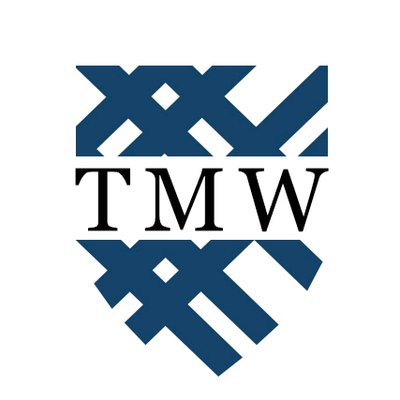 Women's Soccer stays unbeaten, improves to 3-0-1 on season
The Scots beat Concordia College (Minn.) this past Wednesday 1-0, with Carolyn Eckstein '22 notching Macalester's winning goal in only the second minute of the game on an assist from Hannah Conner '22. Dana Gustafson '22 also put up three saves.   
Men's Soccer on two game winning streak
Macalester beat Colorado College soundly this past Sunday, winning 6-2. Hans Haenicke '25, Jack Muller '25 and Ben Wagner '25 all scored their first goals of the season. The Scots put up 20 shots altogether, almost double Colorado's. 

The Scots fell to the University of Chicago, who are ranked 19th in the nation, 1-0 on September 10. Muller put up the first of two shots on goal for Macalester in the second period, followed closely by Haenicke. Cade Fink '22 had seven saves, with six coming in the first period alone. 

Macalester defeated Concordia College (Minn.), 4-1. Haenicke scored twice to put him at three goals for the season, tied for the team's best. Silas Southworth '23 added a goal, which put him at three goals for the season. Thomas Dono '23 also scored a goal in the game. Haenicke and Dono recorded assists as well. Fink also had five saves in the game. 
Volleyball goes 3-1 at the University of Wisconsin-Superior Tournament
On Friday, Sept. 10, the Scots beat Northland College, 3-0, and Bethany Lutheran College, also 3-0. Adisa Preston '25 led Macalester with 11 kills without an error against Northland College and 10 kills against Bethany Lutheran College, with 21 kills on the day. Eliza King '23 added seven kills without an error and nine digs. In the second match, King also had eight digs and a team-best 11 digs. Torrance Williams '25 added 16 digs in the Northland College match. Nicole Norton '25 had 23 assists in both matches and contributed eight digs in the second match against Bethany Lutheran.

On Saturday, Sept. 11, Macalester fell to Nebraska-Wesleyan, 3-1. King recorded four kills in the third set, which Macalester won. Against Nebraska-Wesleyan, King had 14 total kills, 15 digs, and a block. Both Anna Fritz '24 and Stephanie Gerber '25 added seven kills. Norton also had 37 assists. 

Against University of Wisconsin-Superior, the Scots bounced back and won, 3-2. Norton had 40 assists and 11 digs. Abi Janzen '24 added 11 digs. Preston again paced the defense with 17 digs and 11 kills. King had a match-high 16 kills and 11 digs. Geber recorded nine kills. Both King and Geber were named to the all-tournament team.

On Wednesday, Sept. 15, Macalester defeated North Central University (MN), 3-1. King recorded a match-high in kills and digs with 16 each. Williams added 12 digs and Norton had 11 digs to go along with her match-high 40 assists.
Football trounced in Texas
On Saturday, Sept. 11, the Scots fell to Trinity University (TX), 64-0. The Scots were outgained by the Trinity Tigers 463 yards to 125 yards. Quarterback Michael Nadeau '23 completed nine passes for 117 yards and receiver Rex Desso '22 grabbed four passes for 79 yards, including a 45 yard reception. 

Defensively, Pierce Lundt '22 led the team with 10 tackles, while John Newton '22 added a sack. Victor Wright '23 also had a sack and two quarterback hurries. 

On special teams, Jon Neve '22 had five punts inside the twenty yard line and two punts of more than 50 yards. Josh Bulski '25 also had a kickoff return of 45 yards, after returning one for a touchdown last week.
Women's Golf finishes fourth at UW-Eau Claire 
Macalester finished fourth out of seven teams at the University of Wisconsin-Eau Claire Invitational this past weekend, led by a third place finish from Tenley Smith '22, who put up scores of 72 and 75 on the weekend, combining for 154 total strokes, only two strokes behind the top two spots. Kiwa Anisman '22 also had a top-10 finish, ending the tournament with a total score of 164. 
Men's Golf attends Minnesota Golf Classic
Macalester finished 11th out of 14 teams at the Minnesota Golf Classic this past weekend. Tommy Hayes '23 and Ethan Deutsch '22 both led the Scots with the same score, each shooting 233 over three rounds to tie for 72nd place. The lowest individual round score for Macalester came from Ryan Vaver '25, who put up a 73 on Saturday. 
Upcoming Events (Home events in bold)
Friday, Sept. 17
Volleyball vs Carleton College (7:00 PM)
Saturday, Sept. 18
Women's Golf @ D3 Classic (Hastings, MN)(TBA)
Men's Golf @ Saint John's University Fall Invite (Sartell, MN) (TBA)
Men's Tennis @ MIAC Fall Tune-Up (St. Paul, MN) (8:30 AM)
Women's Tennis @ MIAC Fall Tune-Up (8:30 AM)
Women's Cross Country @ St. Olaf Invitational (Northfield, MN) (10:00 AM)
Men's Cross Country @ St. Olaf Invitational (Northfield, MN) (10:00 AM)
Men's Soccer @ Augsburg University (Minneapolis, MN) (12:30 PM)
Volleyball @ Bethany Lutheran College (Mankato, MN) (1:00 PM)
Women's Soccer @ University of Wisconsin-Stout (Menomonie, WI) (1:00 PM)
Sunday, Sept. 19
Women's Golf @ D3 Classic (Hastings, MN)(TBA)
Men's Golf @ Saint John's University Fall Invite (Sartell, MN) (TBA)
Tuesday, Sept. 21
Volleyball @ Gustavus Adolphus College (St. Peter, MN) (7:00 PM)
Men's Soccer vs University of Minnesota-Morris (7:30 PM)
Women's Soccer @ Augsburg University (Minneapolis, MN) (7:30 PM)
Numbers
3 – goals scored by the Men's soccer team leaders, a tie between Silas Southworth '23 and Hans Haenicke '25
4 – game-winning streak for the volleyball team from the Sept. 4 victory over Buena Vista University stretching until the loss to Nebraska-Wesleyan on Sept. 11, which is the longest winning streak for the volleyball team since 2015, when the team won 7 in a row
40 – assists by Nicole Norton '25 in the last two volleyball matches on 9/15 and 9/11
11:2 – goals scored to goals allowed ratio for the women's soccer team this season