Mac alum fosters artistic expression at the Loft Literary Center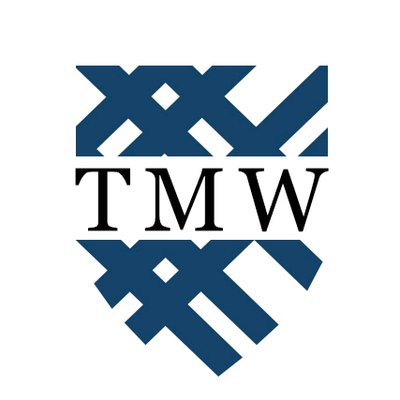 Some parents may be wary of their kids majoring in fine arts because other majors might seem to have an easier path to success. Britt Udesen '98, the executive and artistic director of the Loft Literary Center, has one thing to say about that idea: "Bullshit."
"There isn't some bright line that you have to draw between being committed to the arts and, you know, eating," she said, laughing. "You can do both of those things."
Udesen, who double-majored in studio art and education studies during her time at Macalester, started working as a teacher at the Minnesota Center for Book Arts (MBCA) in Minneapolis upon graduating college. After a move to Idaho, she returned to the Twin Cities in 2015 as the Loft Literary Center's new executive and artistic director. Five years in, she is thriving at the Loft's home space, a gorgeous naturally-lit building called Open Book, which also houses Milkweed Editions' bookstore, an independent coffee shop and the MBCA.
The Loft is a short journey on the Green or Blue line from Macalester, but not as widely-known on campus as Udesen wishes it was. They offer classes in all kinds of writing: from novels, to nonfiction, to a one-day yoga and writing retreat. Bao Phi '97, a National Poetry Slam finalist, is among the teachers there. But Udesen stresses that the Loft shouldn't only be a space for writers: it's a place for readers.
"I'm an arts administrator who believes in the power of story, but I'm not a writer myself," Udesen said. "I'm a visual artist. But I'm surrounded by that work here every day, even if I'm not doing it myself."
Loft classes can cost upwards of a couple hundred dollars, but the organization makes a conscious effort to make price as little a barrier as possible. They offer their own work-study options doing tasks such as transcribing, filing or calling donors. For every hour of work someone puts in, they get a free hour of class time which they can save. The events that Udesen helps manage, which have featured the likes of Ross Gay and Stephen King in the past few months, are always pay-what-you-can. The Loft, and Open Book as a whole, aim for accessibility.
Before moving back to Minneapolis from Boise, Udesen thought there was no way she would get the position with an office as her first job directly out of college. But she did, and she thrives in her workspace.
"What attracted me to it is the Loft is the largest and, I think, most innovative literary arts organization in the country," Udesen explained. "Especially with the years of experience I have as a program director, it was fun to come here at a moment when this organization was ready to change and grow. To get to be a part of that was really fun."
Udesen's job consists of managing fundraising, leadership, acting as the face of the organization and setting the Loft's artistic direction. That included starting Wordplay, a festival held last May in downtown Minneapolis that will become an annual event. Over three days last year, 10,000 authors and readers of all ages filled the streets, learning from one another. This is another part of the Loft where Macalester students are welcome to volunteer to gain free access — which only costs $17 anyway.
"You know, some people think of the Loft as being sort-of fancy and literary, but really anyone who reads a book would want to come to the festival," Udesen said, happily petting one of the office's resident dogs as she reflected on the event.
"The organization is 45 years old, and for all of that time we've been offering classes and programs for writers," Udesen said "We wanted to open the doors more widely, put literature in the center of civic life and to create programming for readers. So this festival was our way of saying, 'Books are really fun, and we know that they're sort of this thing we often think of as extra, but they're also a way that we, as a community, come to understand difficult subjects.' Stories are how we build empathy and community."
Udesen looks back on her time at Macalester as a catalyst for a life in arts administration. She studied abroad in Cape Town, South Africa, and still gets excited to talk about it. She interned with the MBCA as an undergraduate, which prompted her to work there straight after graduation. She's a visual artist working in an office in a literacy center; her colleague who runs marketing for the Loft has an MFA in poetry. They've never left their passions behind, but have built very successful careers out of the bustling Open Book studio.
"We all come to it with this deep love of the arts, and we get to do it every day, even if indirectly," Udesen said. "I'm immersed in the work."
Udesen's passion shows in how excited she is to speak about her job, even though it comes with making tough decisions with the board and crunching numbers. Udesen has helped build the Loft into a beautiful open space for the Twin Cities community. She works to welcome students into -+- it.
To learn more about the Loft, their doors are always open to new faces. Their classes, currently themed around "Boundaries and Border Crossings," are listed on their website, and the second-annual Wordplay Festival will take place on May 9, 2020.