EEO graduates return to campus for Black History Month panel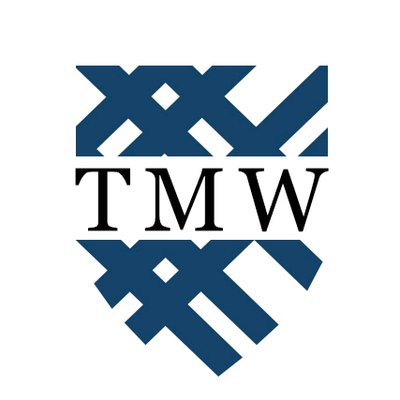 On Wednesday, Feb. 12, three Macalester alumni — Judge Michael J. Davis '69, Larry Alexander '73 and Rochelle Williams '73 — returned to campus for Black Then, Black Now, an intergenerational conversation about the history of black student life at the college.
The panel was sponsored by the Black History Month Committee, the Black Liberation Affairs Committee (BLAC) and the Department of Multicultural Life for Black History Month programming at the college.
Beyond discussing their own experiences on campus, the panelists reflected on the impact of the Expanded Educational Opportunities (EEO) program that ran from 1969 to 1984. Both Alexander and Williams came to Macalester through the EEO.
The EEO program was an initiative designed to bring low-income domestic students of color to the college. It provided full scholarships to students and increased institutional resources and support for students of color.
"It was a snow-white campus, then all of a sudden it became a diverse campus dealing with issues, with civil rights," said Davis. "At Macalester, because it was a college campus and had a number of people who had never seen African Americans, you could become a stranger in a strange land."
When President Arthur Flemming began at the college in 1967, there were only 39 black students in the incoming class. This disparity reflected a nationwide problem in higher education as colleges consistently failed to admit students of color.
"We wanted to shed light on a different Macalester, one that was willing to take tremendous risks and distinguish itself from all other institutions, something we do not see today," BLAC President Chiagoziem Anigbogu '21 in email to The Mac Weekly. "The Macalester we see today is risk-averse. It is more concerned with sustaining itself by 'outperforming' a subset of elite liberal arts colleges."
With Flemming's support, several faculty members and students authored the EEO proposal. In January of 1968, the board of trustees earmarked $900,000 over a three year period to fund the program.
But threats to defund it resulted in several clashes between student activists and the administration. After cuts in 1974, students occupied the business offices at 77 Mac for 12 days.
Eventually, then-President James Robinson and the protestors agreed on a compromise — only for the board of trustees to revoke it later that fall. The program continued to endure cuts before being eliminated in 1984.
To provide insight into the life of black college students today, two students — Keegan Greaney '21 and Ubah Abdullahi '22 — participated in the panel. The Macalester experience they described differed considerably from the one the alumni had.
"I would say it's been transformative, but to be completely transparent, it's been an experience filled with frustration [and] isolation," Greaney said. "It's such a small community here, and we're so widely dispersed. I could go a whole day with only seeing a couple black people."
According to institutional data, in the fall of 2019 only 88 Macalester students identified as black or African American.
Prior to the EEO program, however, students of color represented only two percent of the student body. The class of 1969 was 15 percent students of color. The first EEO cohort in the fall of 1969 alone brought 75 black students to campus.
"The community here at Macalester, when I came in, was just overwhelming," Williams said. "Finding those black people that came from all over the United States here on one campus, all here for one reason, it was mind blowing.
"The black people were so welcoming, the staff was outstanding," she continued. "It was the most wonderful place to be in 1969 for me as a black female trying to get an education."
BLAC's idea to bring black alumni to campus to talk about their experience was months in the making.
"We put the panel together to highlight what was the 50th anniversary of the first cohort of the EEO program," Anigbogu wrote. "Last summer, members of that class were brought back onto campus, and they radiate greatness, joy, and excellence. They moved through spaces with a different type of swagger and confidence that was unfamiliar to us."
The Black Then, Black Now panel is one of many events put on during the month of February to recognize Black History Month. Members of BLAC, however, believe that recognizing the struggles of black students on campus is a year-round necessity.
"Black History Month, I believe, has been misconstrued as a month to educate and entertain our campuses all throughout the United States, that is not the intention," Anigbogu wrote. "This month, like every other month, is time to engage with African American History, which is American history, even though at times it is not spoken as so.
"Our events are meant for us and those who are willing to do the work of reimagining the African American experience," he continued. "We are not monolithic."