Diversity in student journalism: Why you should join TMW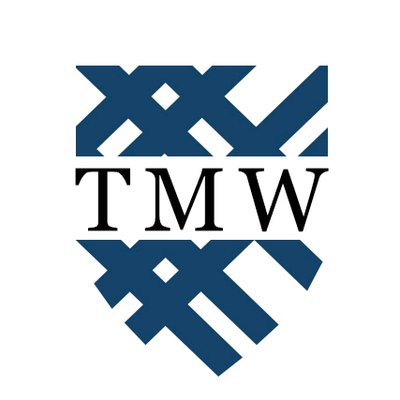 The American news media has never reflected the diversity of the country.
Newspapers and other news institutions have been talking about needing to diversify their organizations since before 1979, when the American Society of News Editors pledged to increase representation in American newsrooms to match the diversity of the U.S. population by the turn of the century. But media outlets have failed to achieve this goal at a staggering rate. People of color are close to 40 percent of the population, yet make up less than 17 percent of newsrooms across the country.
That The Mac Weekly reflects the national media environment is without question. As I write this opinion, web and design editor Katherine Irving and I are the only two students of color on The Mac Weekly's editorial staff. To be fair, the paper draws its staff from Macalester's student body, of which U.S. students of color make up only 28 percent. But even considering that, the lack of racial and ethnic diversity on our staff is unquestionable.
This is where you come in.
The Mac Weekly is a really good newspaper. This assessment comes from readers like Howard Sinker, a digital editor at the Star Tribune and professor at the college. The Mac Weekly's editors regularly work through the night to get an issue out each Friday. Months of planning and weeks of research and interviews went into the "Colonial Macalester" special issue. For a college of 2,200 with no graduate students, no journalism school and only three paid positions on the student newspaper, the level of reporting that The Mac Weekly publishes often goes underappreciated.
But the bottom line is that a newsroom's ability to better represent underrepresented communities isn't just about the quality of its work. Writers with lived experiences of marginalization and discrimination will find stories to tell that no journalist without these experiences will ever think of.
So here's my pitch to you: join The Mac Weekly. That can mean whatever works for you — providing feedback on our articles, sending story ideas to our editors or writing your own articles every week. Working closely with your local media institution is an opportunity you may never have again. Your time at Macalester is your chance to take advantage of the liberal arts experience, learn how your local journalists think about the stories they cover and make sure the issues you care about get a fair shake.
At the end of last semester, then-news editor Rebecca Edwards '21 wrote an opinion piece about the lack of financial support for student journalists at Macalester. That piece was also her letter of resignation from her editorial position.
To me, Rebecca's piece showed two things. First, making good journalism is hard. As a contributing writer, you won't be staying up until 3:00 a.m. every Thursday morning, but writing a good story and doing it justice will probably take more time than you'd expect.
But, it's worth it. At The Mac Weekly, you get a platform to tell the stories you think are important. If there's a campus issue you care about, covering it for us is a way to open a community-wide discussion. Sometimes, your stories can even change minds. I know because Rebecca's article inspired me to write this one.