Law Warschaw Gallery exhibit "Rituals of Regard and Recollection"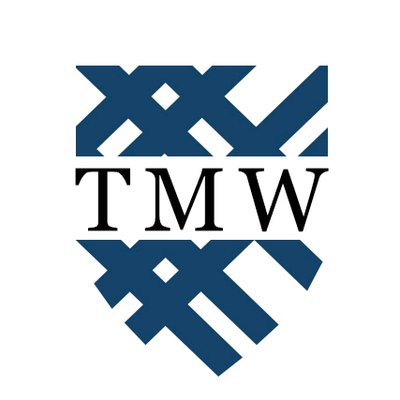 Attending the opening of "Rituals of Regard and Recollection" was the first time I entered the Law Warschaw Gallery since visiting Macalester as a high school senior. I always walked by the exhibits and peered through the glass, but the depths of the room would remain unexplored — an echoey space that seemed too pristine to disturb with my mid-semester stress. Yet when I attended the opening reception for this newest exhibit on the last snowy night of January, the room was bubbling with noise.
After entering the gallery, I was confronted by a wall and a desk. The desk was laden with catalogs on the exhibit, prefaced with an essay by exhibit curator Tricia Heuring. The wall featured a quote by author and theorist bell hooks: "We know ourselves through the art and act of remembering. Memories offer us a world where there is no death, where we are sustained by the rituals of regard and recollection."
This quote is the unifying idea behind the exhibit: every piece can elicit a strong emotion or memory from the viewer and forge a personal relationship between viewer and artwork. According to Heuring, the quote "inspired and captivated my research because [bell hooks] articulates the connection of memory, perception and even existence, all of which are really at the core of JoAnn [Gonzalez Hickey]'s collection."
While most of the drawings are abstract and do not explicitly connect to this concept for me, the speech given by JoAnn Gonzalez Hickey, the collector, helped weave the web between each work.
"There is a very rich narrative behind the abstract. This work feels like portraits to me, because I know the story of the artists that are behind the abstract. Each work in this exhibition represents a moment in time, or it represents a place, or it represents an experience, which then I hold in my memory, and so this is like a reunion for me," Gonzalez Hickey said.
"So much was about intuition, connecting to artists, trusting yourself and pushing against conventional ways of engaging in the contemporary art world, and so all of this really spoke to me," Heuring said.
Heuring also emphasized that she wanted to create an exhibit that does not require an extensive background in art critique to enjoy. On the first wall hang three tantric paintings, meant for use in meditation.
Heuring explained that she chose to hang these pieces there to remind viewers that, "regardless of how the contemporary art world paradigm might intimidate and suggest that we need education or insight to understand art, lines, shapes and forms are simply part of the human experience and always have been."
I believe "Rituals" makes a noble attempt at a space that can just be enjoyed. There are no plaques next to the artwork; if gallery attendees want to know more about the artists and artworks, they have to pick up a directory and catalogue when they enter. Some works are framed, but others are simply pinned to the wall, bringing to mind the posters I hang in my dorm room. They are there not because they have a deep, symbolic meaning, but because they are pretty and make me happy.
This exhibit succeeded in making me happy. I especially enjoyed the pieces along the longest wall of the gallery. They were overall very geometric, with sparing but effective use of color. There was a balance between drawings that made me think more deeply about the subject matter and drawings that I could enjoy for their aesthetics alone.
One of the most understated works was a collage on paper by William Cordova, entitled "Dog Day Afternoon". It features a small pyramid sitting in a golden puddle, in the bottom right corner of yellowed book pages. The simplicity and stillness of this work was a refreshing break from the chaos of some of the other drawings and helped me understand the connection to meditation that Heuring discussed.
Nate Young's "Untitled I, II, and III" alone would be worth a visit to the gallery. The placement of transfer paper over graphite drawings of bones creates an ethereal, misty effect. The drawing is offset by handwritten explanations in the top left corner that tie the three together and tell a complete story in only a few lines.
Another work that interested me was a series by Sarah Rapson, entitled "19 automatic drawings, in the resurrected spirit of Karl Marx". Each drawing was composed of white distemper paint splashed onto typed pages and given a one-word subtitle. My favorite titles were "Chalk" and "Pastoral". I liked being able to read some of the text behind the white paint because it mostly discussed other works of art, in a very meta moment. 
Another aspect that Heuring and Gonzalez Hickey emphasized was the impact of the medium itself. A drawing is personal.
"Artists engage in drawing to reconnect to a sense of self, to discover something new, to find more ability and to leave a record of a moment, whether it is a massive historic experience or the most mundane daily ritual," Heuring said. "I engage in drawings to remember that we all have to start somewhere, and there is no limit to what it might become."
Gonzalez Hickey echoed that idea in her own speech; "Drawings are really special because they bring us that human-to-human connection which is so dear."
One grievance I had with "Rituals," however, was the lack of emphasis on the artist. While the lack of informational plaques allowed viewers to focus more on the drawing, it also removed our connection to the artist. I had to go out of my way to find out who created which work, which removed the intention of the artist from the equation for me, making the drawings feel strangely disembodied.
Adding to this feeling was how the two speakers chose to frame their speeches at the opening reception. Gonzalez Hickey focused on her process of collecting drawings and what thought process she enters before acquiring a new artwork while Heuring discussed the goal for the exhibit overall. The works' meaning seemed to stem from their situation among the other drawings, not from the individual artists.
However, as Heuring said, "My role in the art world is to trust myself." Therefore, I encourage you to explore this exhibit for yourself and come to your own conclusions. Take a break from the hustle and strife of life at Macalester and stop into the gallery for a moment of reflection and calm.