Anonymous interview shows lack of journalistic integrity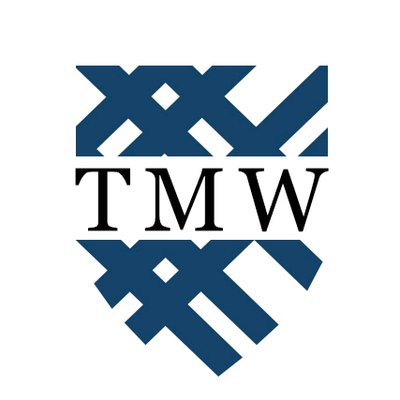 Over winter break, I received a Facebook message from The Mac Weekly's wonderful media editor, Kori Suzuki. "Hey Talia, have you seen that you're in this video?," it read. The accompanying link was a Youtube video posted by The College Fix, a conservative news website focused on higher education and headed by student reporters across the country.
I was indeed in that video, as were about 15 other Macalester students who agreed to a brief interview sometime right before Thanksgiving break. We were interviewed by Kyle Hooten, a student at St. Olaf College and an author at "The College Fix." Hooten is also a "Minnesota Campus Correspondent" for Campus Reform, another higher-education-focused conservative news website.
I remember the interview being on a Sunday, on the warmer side. I was walking to the Campus Center to grab brunch when Mr. Hooten and his cameraperson stopped me. I admit that I don't remember his first words to me, but I do remember asking what the interview was for. He responded "a project."
I assumed, perhaps naïvely, that Hooten and his cameraperson were Macalester students conducting interviews for a class project. While it was unexpected, the request for a brief interview seemed sincere, so I went through with it.
"Is it okay to celebrate Thanksgiving?" Hooten asked.
The question caught me off guard. Judging by the facial expressions of some of my peers, I think it might have caught them off guard too. Still, I stand by my answer at 1:56 in the video that it is okay to celebrate Thanksgiving in a conscious way. I would not change what I said. And yet, I find this whole "project" of Hooten's quite problematic.
First off, he presents false information. In the beginning of the video, he introduces Macalester as "a small, Christian, private school in Minnesota." While Macalester has a historic Presbyterian affiliation, it is not a Christian school and has been largely nonsectarian since its founding. Basic fact-checking would have confirmed this — had Hooten bothered to do it.
Later in the video, Hooten again brought up this inaccuracy when he talked with a student who said that as someone who is anti-religious, he does not celebrate Easter or Christmas.
"Why are you at a religious school then? There's a church right over there," Hooten said, pointing towards the Weyerhaeuser Memorial Chapel.
While the student offered an affirmative "that's true," I don't think it is. While a chapel is typically defined and perceived as a Christian place of worship, Macalester's Weyerhaeuser Memorial Chapel largely serves the community as the Center for Religious and Spiritual Life. Community members have access to a Jewish, Buddhist, Catholic and Christian chaplain, and Macalester is currently looking for a chaplain for Muslim life after the departure of Ailya Vajid.
In other words the Weyerhaeuser Memorial Chapel functions not as a pillar of Christian faith, but as a space for religious and spiritual exploration and worship for those in the Macalester community who want to participate in whatever capacity.
It is not only misleading but also unprofessional for Hooten to have called Macalester a religious school. Moreover, Hooten's use of misleading statements in lieu of fact to try to show hypocrisy in a self-described anti-religious student's attendance at Macalester is not only disrespectful, but also sloppy journalism.
In addition to Hooten's careless presentation of the information, he also mistepped with publishing the video through "The College Fix" in the first place. Looking back, it was obvious that the result of his "project" would be an actual video rather than just audio recordings where a source's identity could have been plausibly denied. I admit that it was up to me and my peers to press him further on where our recorded responses would end up and what organization he and his cameraperson might be affiliated with.
But at the same time, as an aspiring journalist and as someone who simply respects good faith and honesty, I believe Hooten and his cameraperson bear a good part of the responsibility to have informed the Macalester students they interviewed and recorded about where their responses would be published. They both failed to carry out this responsibility.
Why am I affected enough about this to write an opinion article? Because ethics matter. Due to a student journalist clearly denying that ethics matter, this video is out there on conservative websites like The Blaze, the Independent Sentinel, and WorldNetDaily, among others.
It's not that my peers should be afraid of their opinions being out there; it's that my peers should have been informed and respected as sources. If my peers were explicitly notified of Hooten's intentions and affiliation, some may not have agreed to have their opinions shared online at "The College Fix."
Kyle Hooten, by failing to inform and respect me and my peers both as a student journalist and as a person, is perpetuating the breakdown of ethics and good faith in journalism. Furthermore, his negligence of an honest approach in conducting his interviews leaves no place for nuance and dialogue in a time when college campuses can be agents of change in a bitterly polarized America.
On Tuesday, Jan. 28, Hooten was back at Macalester interviewing students in light of Valentine's Day. According to Rebecca Gentry '23, who walked by while Hooten was interviewing, he and his cameraperson "called themselves student journalists trying to make a lighthearted video." Nicole Sponseller '23, who was interviewed by Hooten, said that he asked students whether they would date a conservative and what they would look for in a date. Gentry later spoke with Grace Nelson '23, another interviewee, who told her she was under the impression that Hooten and his cameraperson were Macalester students.
I stand by Hooten's right to venture out and talk to students about Thanksgiving and their dating preferences; I want Hooten and other student journalists to be able to highlight the lives of fellow students in the media. What I don't want is for a media piece intended for publication to be covered up as a "project" and for false information to find its way onto media platforms. What I don't want is sloppy journalism, half-truths and a blatant disregard for journalistic ethics.
I hope that going forward, my peers and I will remember to demand respect and honesty as valued sources. I hope as well that student journalists everywhere provide that respect and honesty with every bit of reporting they do. And to Kyle Hooten, I hope he is able to find an approach to journalism that upholds these values, welcomes nuance and puts integrity at the forefront.
Rebecca Gentry '23 is a staff writer for The Mac Weekly.