MCSG Overseer; LB okays $3000 for MacSUPER, JVP colloquium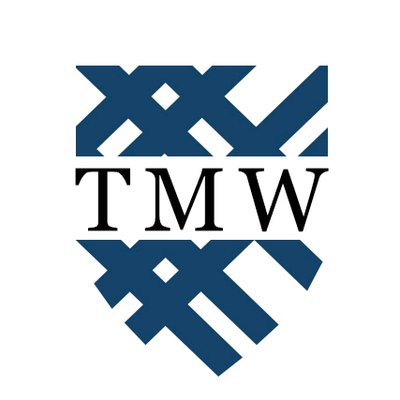 This week's MCSG meeting began with a vote on whether to approve additional funding allocations for a joint colloquium hosted by Jewish Voices for Peace (JVP) and Macalester Students United for Palestinian Equal Rights (MacSUPER). The total cost of the event, scheduled for spring semester, is estimated to be over $8,000.
MacSUPER requested $1,050 to pay for flights and a portion of the honorarium fee for each of the four speakers. JVP requested an additional $1,950 for hotel stays and two catered meals. The additional $5,000 to cover the event will come from MacSUPER's annual budget allotted last spring.
Because the total amount requested was greater than $2,000, the Financial Affairs Committee (FAC) needed the approval of the Legislative Body (LB). The FAC recommended the LB approve funding for travel expenses, honorarium fees and one meal — though not lodging or a second dinner.
"The second dinner was a 'thank-you' dinner, and we didn't think the food was integral to the event," said FAC chair Ayushi Modi '21. "We went by the financial code for that. We only approve requests for food we think is integral to the event."
Representatives from JVP and MacSUPER disagreed, stating that the second dinner is essential to the colloquium.
"Our vision for the farewell dinner was to have this opportunity for students to really dive deeper into the topics that they just learned about," Adelaide Gaughran-Bedell '21, one of JVP's co-founders, said. "We think that it would be a really great opportunity for students to have one-on-one conversations after we had a baseline learning experience at the colloquium."
JVP, which was chartered after the budgeting period last spring, hasn't received a budget and hoped to supplement their funding through the additional budget requests.
"Last year, when we chartered JVP, this was exactly the type of event that they told us that they wanted to do," Academic Affairs Committee member Katie Brown '22 said. "I think to approve the budgeting for one part of this, without them being able to secure the other part, seems a little counterintuitive if they can't have this event without the full funding."
Eventually, the LB voted to approve the entirety of JVP and MacSUPER's funding allocation requests — a total of $3,000 between the two organizations.
At the meeting, the LB also approved charters for two student organizations — Students Demand Action and Macalester Quidditch — whose proposals they heard last week.
Then, the LB reviewed charter proposals for an additional three organizations — Furia Latina, Art Alliance Macalester and Macalester College Girls Who Code College Loop (MacCL).
Furia Latina, which translates to Latina Fury, is a proposed Latin dance group. The org would host weekly classes and teach three Latin dance styles.
"We hope to share these Latin dances with the Macalester community, and we also hope to spread Latin culture around campus through the traditional dances," org co-founder José Perez Siguenza '22 said.
The LB expressed support for the organization.
"I think it's a really good opportunity for students, especially considering that Macalester offers dance classes for credit that you have to pay for," Brown said. "I think this is a really cool option that you don't have to pay for and isn't as big a commitment as classes."
Next, the LB heard from students hoping to recharter Art Alliance, an org that would hold weekly meetings to provide students with access to art supplies, artist workshops and dedicated time and space to create freely. In the past, Art Alliance was a successful student group on campus, but the organization dissipated with the graduation of the group's leaders.
Phoebe Morris '22 was one of three students that spoke on behalf of Art Alliance.
"Our goal with Art Alliance is to have this non-competitive space… where people of all backgrounds and skill levels, all talents can come together and have a designated time and space to focus on their art," Morris said.
Next, Katie McCarthy '22 presented the charter for MacCL. MacCL would be the Macalester chapter of a national non-profit organization, Girls Who Code, that supports women in the computer science field.
"Macalester lacks a sense of community around women in computer science," McCarthy said. "Only 40 percent of computer science majors are female-identifying, and in the real world the statistics are even more alarming. MacCL would work to not only sustain but also improve the retention of women in computer science."
Next week, the LB will vote on the proposed charters.
Finally, the LB heard from the ad hoc committee on food security. The committee asked for the LB's support on two proposals they plan to take to Business Services: one to open a satellite branch of Cafe Mac during spring break and the other to establish a meal swipe donation program on campus.
The LB voted unanimously in support of both proposals.
Before adjourning, the LB nominated and confirmed two students to the Election Procedures Committee, Jason Kohn '20 and Augie Pomerleau '23. The LB also voted to cancel the Nov. 26 meeting due to Thanksgiving break.