Confused about board's 'divestment' decision?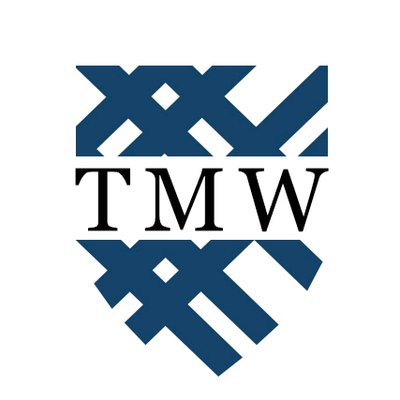 When we heard Macalester's Board of Trustees' response to our divestment ask, we were conflicted. They claimed to have done more than we asked for. But in the same breath they made a significant change to our proposal by adding a caveat allowing Macalester to invest in fossil fuels if the investment is "reasonably likely to result in a net reduction of greenhouse gas emissions." 
We want to be transparent in saying that this is not what we proposed; the board adopted an altered version of our proposal without consulting us. That said, this is a step in the right direction, and we would like to thank everyone who came to our sit in and supported our cause. Our campaign would not have accomplished what we did without your support. 
To answer concerns both we and the extended Macalester community had, we reached out to President Brian Rosenberg and the Student Liaison to the Board of Trustees Ximena Silva-Avila. Our specific concerns centered around the caveat, the Environmental and Social Governance (ESG) policy, as well as our entry into Climate Action 100+. When thinking about the caveat, we wanted to gain a better understanding of how it came about and by what criteria the investment committee will approve new fossil fuel partnerships.
Before we get further into the board's decision, we want to be clear about what we proposed. Macalester has $40 million in private oil and gas partnerships within our endowment. This $40 million represents around five percent of our endowment and is spread out between 18 different partnerships that will expire somewhat evenly over the next 15 years. Our proposal specifically asked for a moratorium on these private partnerships. This means we asked Macalester to not make new partnerships and not renew the old ones when they expire. Instead, the money would be reinvested elsewhere. Our proposal did not include anything about mutual funds or ask for immediate withdrawal from partnerships. This differs from our initial proposal several years ago, which targeted the entire endowment and asked for instantaneous, full divestment. This proposal was shot down immediately for being financially unreasonable.
In our post-vote meeting, President Rosenberg explained the reasoning behind the board's caveat and addressed our concerns regarding its potential abuse. According to President Rosenberg, during the meeting, a trustee argued that transitioning to natural gas in places dependent on coal, such as India, may reduce overall carbon emissions and improve air quality. Additionally, the board cited carbon capture technology as a way for fossil fuel companies to remove carbon from the air and clean up old projects. The trustees did not want to exclude either idea. President Rosenberg does not anticipate the board will make new partnerships exploiting the caveat given the decade-long trend towards poor returns in fossil fuel investments. Instead, he interprets this move as a way to leave possibilities open. He also assured us the investment committee has connections with socially responsible investing firms and encouraged us to take it on good faith that they will truly try to uphold Macalester's values as they make these decisions. 
Regarding the ESG policy, there was a lot of confusion around what purpose it would serve and how it would differ from the Guidelines for Investor Responsibility that were approved by the board in December 2018. The board constructed the Guidelines for Investor Responsibility in response to our moratorium ask and allows the board to examine our proposal and any future divestment asks based on a number of criteria. However, the ESG policy will periodically reexamine all of our investments, to determine whether they are socially and environmentally responsible. Currently, the investment committee is putting together a rough draft based on ESG policies at other institutions. We expect the board to vote on the policy at either their January or May meeting. However, despite the ESG policy lacking formal approval, President Rosenberg shared with us that the investment committee has already been considering the ESG framework in their decision making. The investment committee turned down an investment opportunity because the company's leadership was male-only. The board will make the ESG policy public on the Macalester website. We are currently working on obtaining a rough draft. 
The meeting with President Rosenberg also clarified our involvement in Climate Action 100+. This is a group of investors, representing over $34 trillion in assets, who are banding together to pressure various companies to adopt more environmentally friendly practices directly in response to climate change. Overall, nothing will change in our investments by joining, making it largely a symbolic move. 
To be clear: Fossil Free Mac has not gotten what we asked for. The board did not accept the proposal supported by 96 percent of the student body, and while it does not appear that the caveat is likely to be immediately abused, the potential for the board to ignore their commitments is there. We recognize the board's actions as progress, but the college's investments remain entangled with the fossil fuel industry at an unacceptable level. 
In light of this, it is essential to continuously monitor the impact of the newly developed investment decisions. The Macaleter community must remain steadfast in having the courage to critically examine our practices, both as an institution and as individuals, as they relate to environmental and social justice. If you are interested in continuing the fight for environmental responsibility, join us at 4:30pm next Wednesday, Nov. 20 in room 250 of the library. 
We hope that this event will serve as an opportunity for introspection, as we reflect on what went well and what didn't in our divestment campaign, as well as offer a forum for those in the community who have questions about the path going forward. We're excited to see you all there!