Professor Wang Ping to depart Macalester at year's end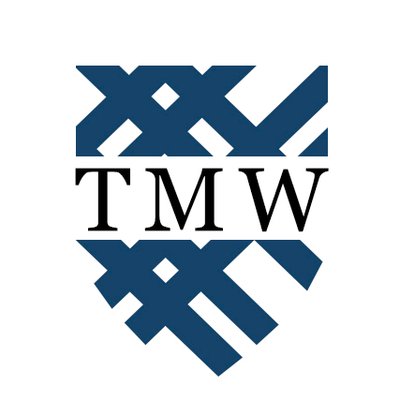 After 20 years of teaching creative writing at Macalester, English professor Wang Ping will not return to campus next fall.
The college and Wang reached an agreement last week that will see her officially depart when her sabbatical concludes at the end of the current academic year.
Details of the agreement are confidential.
"I'm proud of what I've contributed during my 20 years of service as a teacher, researcher and community member, carrying out the mission of true equity, diversity and justice," Wang wrote in a statement to The Mac Weekly.
"I enjoyed immensely working with every student who took my classes, with every faculty member who collaborated with me," she continued. "I'm grateful to those who gave me unwavering support and trust. I believe in truth. I believe in harmony between words and deeds. I believe [in] hope."
Wang, an immigrant from China to the United States, arrived at Macalester in 1999. During her time at the college, she published numerous books, traveled around the world for her research and rose to the rank of full professor.
But her tenure at Macalester was marked by a series of conflicts with the college's administration — the last of which erupted in the spring as Wang taught a new poetry course.
At the beginning of the semester, Wang reached out to students in the student group Proud Indigenous People for Education (PIPE), asking members to participate in a semester-long drum-making activity led by a Native American elder.
An indigenous student, however, responded from PIPE's email acccount that the inclusion of indigenous cultural practices in the course was "highly inappropriate" and accused Wang of using racist language — setting off a protracted and heated email exchange about the course's structure and content.
Wang showed parts of the email exchange to her poetry students, and repeatedly expressed frustration that the syllabus had been shared with students outside of the class.
Around this time, students began reaching out to administration officials and other faculty with concerns about the classroom environment. Provost Karine Moe met with several students, and her office reached out to others to ask about their experiences in the course.
As those conversations continued, the scope of the administration's investigation broadened to include questions about Wang's handling of student privacy issues, her conduct on a faculty search committee for a new creative writing professor and allegations of favoritism.
Wang went before the Faculty Personnel Committee (FPC) in late March. In May, after concluding its deliberations, the FPC recommended that the college and Wang end their relationship.
This was not the first dispute between Wang and the college. Wang sued Macalester in 2012 after alleging that the college discriminated against her in the promotion process. She also claimed that the college promoted an underqualified white, male professor ahead of her in 2003.
Wang was active on social media encouraging supporters to help in her legal battle against the college through a Change.org petition and a GoFundMe page.
Though both parties wanted to enter mediation during the summer and fall, they could not agree to the terms of negotiation.
Wang filed a discrimination charge with the Equal Employment Opportunity Commission (EEOC) in June and received a letter of support from the Minnesota chapter of the American Association of University Professors (AAUP) in July.
The Macalester chapter of the AAUP sent its own letter detailing its position on the matter to President Brian Rosenberg, Moe and two chairs of faculty committees last week. 
On Friday, the two sides finally met and agreed to the terms of Wang's departure.
The English department, which is now down to just three full-time tenured or tenure-track creative writing professors, intends to replace Wang with a visiting creative writing professor next year before aiming to hire a new tenure-track professor for the 2021-2022 year.
"We do not yet have a plan in place for the timeline of such a search," English department chair Andrea Kaston Tange wrote in an email to The Mac Weekly. "These are issues that require a department-wide conversation about curricular and programmatic needs and goals, which we will be taking up in the coming months."
Wang, meanwhile, will move on to other projects. She is working on completing a novel called "The Tide In Us" and will continue traveling globally for her Kinship of Rivers project. She has also been invited back to China to teach poetry in Shanghai.
"I'm going home soon," Wang wrote.