Students form new conservative group, splitting with Mac GOP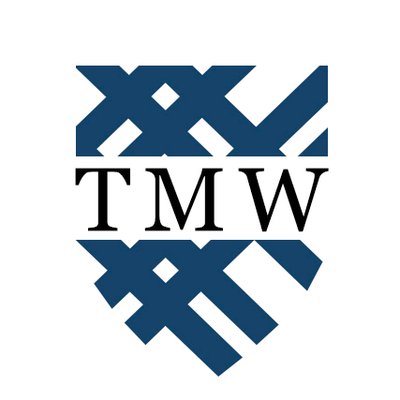 In the October 3rd article "Students form new conservative group, splitting with Mac GOP", The Mac Weekly mischaracterized two comments made by Kian Sohrabi. The article said that Sohrabi stated that Turning Point USA has connections with white supremacy, which he did not. Sohrabi said that the organization had racist incidents in the past. The article said that Sohrabi had not experienced intolerance towards his political beliefs, which he has, though he has not found intolerance to be a significant hinderance. 
A group of dissatisfied students are working to start a new conservative organization on campus—citing what they see as the increasingly liberal bent of Mac GOP.
The new group, which calls itself the Macalester Republicans, is in the process of obtaining a charter from the Student Organization Committee (SOC) of MCSG.
Anthony Palma '22 and Finn Snyder '23 are the founders of the organization.
"We are strongly conservative people," Snyder said. "We are pro-capitalist, anti-big government, conservative. We just feel that Mac GOP doesn't share those values."
Mac GOP chair Kian Sohrabi '22 doesn't necessarily disagree. He argued that while Mac GOP does support the Republican Party, traditional conservative values aren't a natural fit for Macalester. He described holding a similar attitude to Palma and Snyder when he was a first-year, before changing his view after taking on a leadership role in the club.
"I went from someone just critiquing what was happening to someone playing an active role in trying to get people to come to meetings and have an engaging dialogue," Sohrabi said. He now believes that a more moderate approach is better for a Republican organization at Macalester.
"It's quite clear that Macalester isn't the college for traditional conservative values," Sohrabi said, "And the best thing for us as an organization is to really try to reach out to people who aren't necessarily conservative but have some ideas that align with conservatives."
Palma and Snyder were particularly motivated to create their own organization when Sohrabi rejected Snyder's request to bring a speaker to campus from the conservative student organization Turning Point USA (TPUSA).
Sohrabi said that Mac GOP's leadership did not want to associate with the organization due to its history of overt racism.
Palma and Snyder disagreed with Sohrabi's assessment.
"Their lead speaker is a black woman. She's a Republican," Palma said, "I don't understand."
Palma and Snyder also feel that Mac GOP hasn't been active enough on campus. They said that if their new group gains a charter, they plan to invite conservative speakers to campus and hold debates with Mac Dems.
Mac GOP, in contrast, focuses primarily on hosting weekly meetings where members discuss politics from the vantage point of the Republican Party.
Palma says that while the Macalester Republicans have already begun putting up signs and handing out flyers, Mac GOP has failed to advertise their organization.
"I was here for a year and I didn't even know they were a thing," Palma said, "I mean, that is a leadership problem right there."
The two groups also have vastly different perceptions of how conservatism is treated on campus.
Palma says that professors often shut down students voicing traditionally conservative viewpoints, such as an opposition to abortion rights.
"If someone has a pro life perspective and they're a white man they can't speak up," Palma said,  "Professors say 'I'm gonna ask you to stay out of this discussion.'" He also claims that classrooms are rife with negative comments about Republicans.
"There are constant slights against Republican beliefs and the current administration in every class," Palma said. "My high school teachers in North Carolina were more professional."
Snyder agreed — noting that while his high school teachers refused to share political opinions, he has had experiences with professors who are more than willing to do so.
"I think that a teacher should be entirely neutral and teach the subject of the class and the facts of the class," Snyder said.
Sohrabi said that while he has experienced intolerance towards conservatism in his year-plus at the college, he has not found it to be a significant hinderance.
"I find that if you are not rude or ignorant, and you are open-minded and smart in the way you bring up discussions you can have some truly interesting experiences here," Sohrabi said.
It's not a guarantee that MCSG will vote to charter the Macalester Republicans. The primary obstacle to their receiving approval is their need to demonstrate that they are not redundant with a Republican group already on campus.
Because Mac GOP is already chartered and active, SOC chair Camden Moser '20 says that the Macalester Republicans have a difficult case to make.
"As a voting member of the SOC, I believe they're redundant because we already have Mac GOP on campus and functioning," Moser said, "I don't really see the need for another Republican organization on campus."
Moser said that while he cannot predict the outcome of the SOC vote, he thinks that the other members of the SOC are likely to agree with him.
But Palma and Snyder believe their group is easy to differentiate from Mac GOP.
"We talked with a member of [Mac GOP's] leadership at the involvement fair and she self-identified their group as being libertarian," Palma said. "Even according to their leadership group they're not Republicans, they're not conservatives."
Regardless of the result of the SOC vote, the two plan to continue their work. Palma said that it is in the best interest of the student government to approve them, because then they can be regulated.
"If we're not a student org there's no rules and regulations that apply to us," he said, "It comes down to if they want to be able to regulate us and have us follow certain rules or not."
Sohrabi believes that the vote will come down to what Macalester students want to see on campus.
"We believe, to have a successful organization we need to be an organization, that is more open-minded and accepting," Sohrabi said. He acknowledged, however, that the Macalester Republicans may provide something more appealing to conservative students.
"If they go in a different direction and try to make a stronger claim to traditional conservative values, it would show that's what Macalester wants," he said. "They want traditional conservative values out of a Republican organization and not what we are trying to provide."