A massive pool of water makes up most of the stage in the Guthrie Theater's new production of "Metamorphoses." "You cannot really rehearse this play until you have a pool," said cast member Felicity Jones Latta '84, "You can kind of mark it out and know what might happen but then when you get into the pool it's a whole other education." Jones Latta primarily plays Aphrodite, but also many other characters in the show, which is an adaptation of myths compiled by the Ancient Roman poet Ovid. The stories, based around themes of change and transformation, each interact with the pool in a unique way. It becomes an ocean, a bedroom, the underworld and an actual swimming pool. Actors get very wet: being tossed, dunked, soaked and even lounging on inflatable pool floats. The play is at times silly, at times dramatic and at times surreal, which is a testament to the versatility of director Mary Zimmerman's production, which runs the gamut of emotions, creating an electric take on these timeless tales.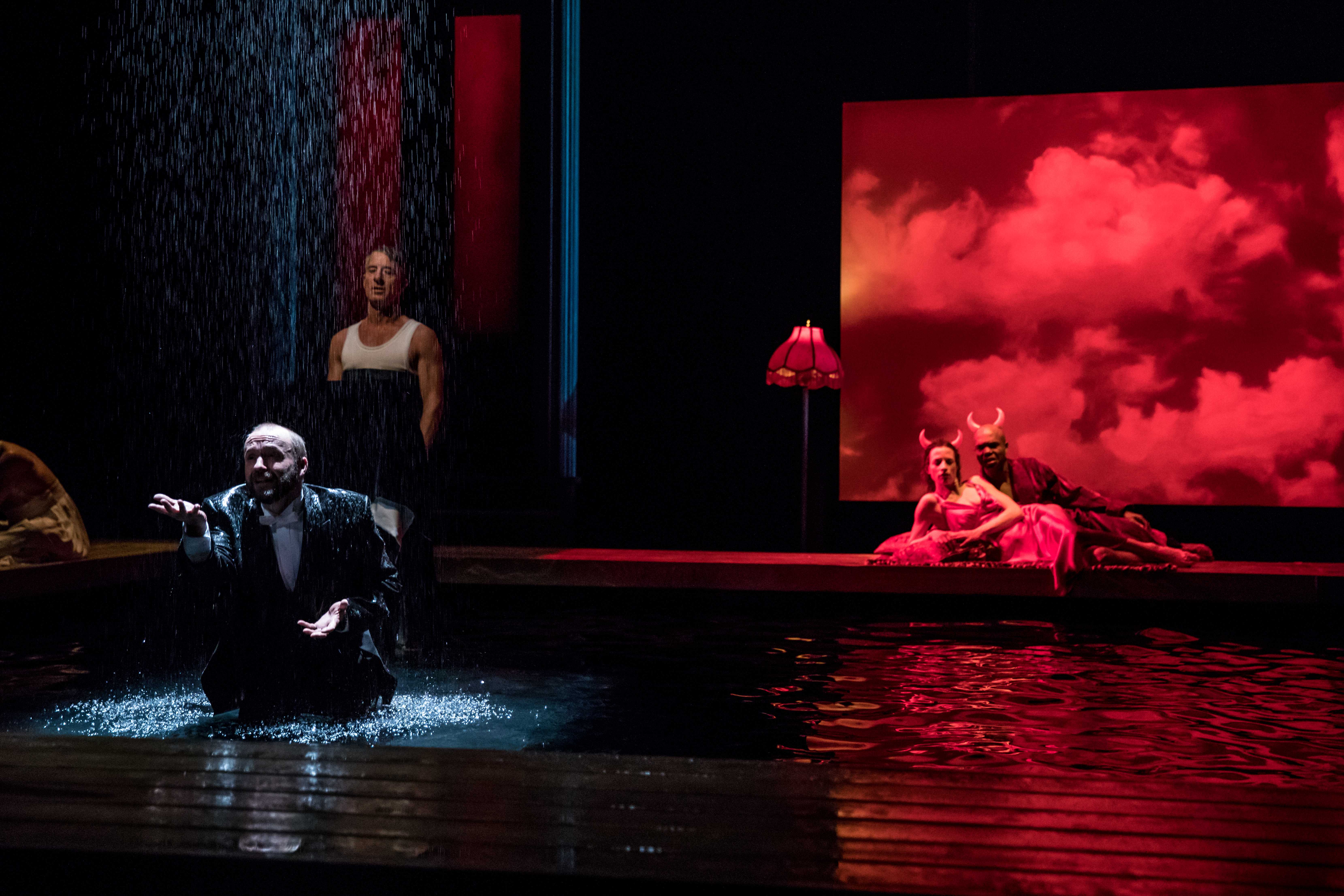 Zimmerman first developed her Tony-winning interpretation of "Metamorphoses" over 20 years ago with students at Northwestern University. Although the play has been produced many times since, she doesn't want to direct it too often. "Mary has directed this play numerous times and I have her on tape saying 'I'm not interested in going around and remounting "Metamorphoses" all around the place.' But when the Guthrie called her she really did want to, because the Guthrie in particular would be a beautiful home for Dan Ostling's set, and for the show to live in," Jones Latta said. Zimmerman developed the play with different actors, but due to the diversity of stories, characters are grouped into "tracks" which are all played by the same actor. Jones Latta played her same track, which includes Aphrodite and Psyche, among others, 15 years ago when "Metamorphoses" ran on Broadway.
For Jones Latta and the other three actors that were a part of "Metamorphoses" on Broadway with Zimmerman, returning to their roles after over a decade of professional and personal growth is somewhat nostalgic. "I'm essentially doing the same thing I did 15 years ago, but it has a different resonance and different things come out because of where I am in my life," Jones Latta said. "Now this is where it gets personal. While I was doing this play off-Broadway my mother passed away. I conceived my first child while doing the show on Broadway. So I was about four months pregnant when we closed the show on Broadway. And then the last reason was my dear, dear friend who had been in this play, and some other plays with Mary and myself, passed away two years ago, so I came back to the play hoping to find her in a way. There were a lot of emotional, personal, nostalgic reasons for me to come back."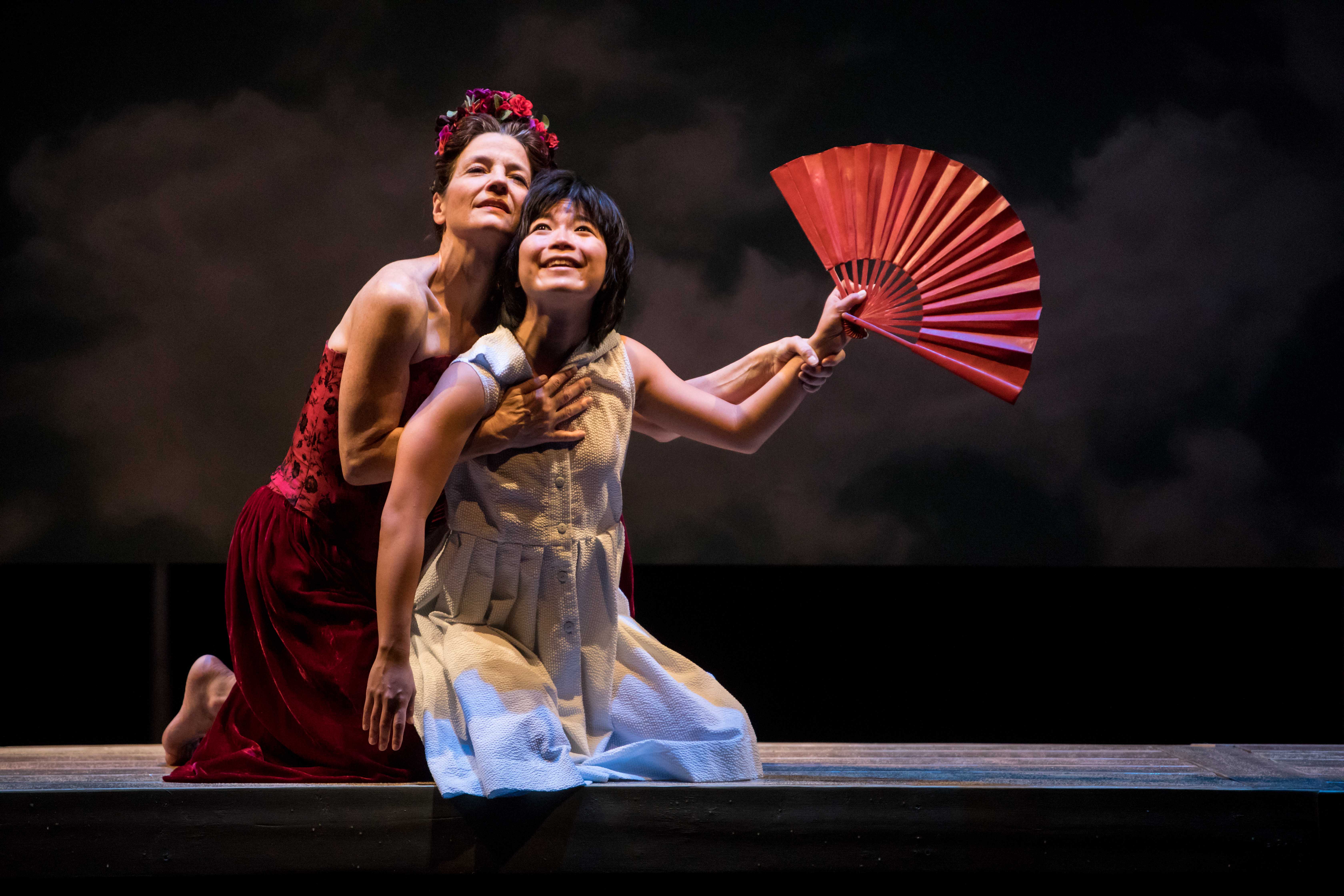 The character tracks in "Metamorphoses" make for a play that relies on ensemble collaboration. "I think [Zimmerman]'s attracted to people who are accustomed to working in that way. The give and take and honestly the giving up of the ego to do something as a group," Jones Latta said. "I'm playing Aphrodite, but Aphrodite is narrating. So it's a character who's narrating but personally in the show I don't actually have a scene where I'm acting a moment that goes from point A to point B. There's a distance to it. And that's just a very different kind of performance and it requires a different kind of preparation. It's more about prepping as a group."
By weaving through a variety of different stories, Zimmerman displays her ability to tweak age old tales of Greek and Roman myth in order to provide fresh takes. The story of Orpheus, who retrieves his lost beloved Eurydice from the underworld under the condition that he doesn't look back at her until they return from their journey, is told in multiple perspectives. In a quiet, somber moment, Eurydice's point of view is told, borrowing from early 20th Century poet Rainer Maria Rilke. The theme of metamorphosis is given a totally different meaning as her time in death has made her forget Orpheus completely, deconstructing the idea of how true love might define us or the heroes in our stories. In a more humorous reinterpretation, Phaeton, son of Apollo, explains his extensive daddy issues to a psychotherapist who turns to the audience, intermittently sharing psychoanalytic interpretations of the young man's development.
Through this tightrope walk of drama and comedy, Zimmerman creates an emotional tour de force. "She plumbs these old, old stories a lot of times. And they could get pretty sappy. Maybe too emotional or too something. But she always rides that line. Always finds the humor, always finds the modern tweak to it. But then when it's time for the emotion to come she lets it go unapologetically. And I think that's what people are responding to so much because they're laughing and all of a sudden they're feeling this pretty deep human stuff. And it comes at you unawares," Jones Latta said. The play can step back from its witty, silly and sarcastic antics and let the audience become awash with the somber profundity. The intense drama in these Ancient Greek and Roman tales, rife with murder, incest, lust and heartbreak, are spiced up for a modern audience but still maintain the philosophical and dramatic core that have allowed them to persist throughout history.
"Metamorphoses" is an emotional return for Jones Latta in many ways. But while in the Twin Cities also expressed excitement about a return to her undergraduate alma mater. Although she hasn't made it back to campus yet, she's looking forward to seeing the new Theater and Dance Building. "I am so excited. Because when I was in school most of my time was spent in the Janet Wallace Fine Arts Center," she said, "We were all over that building; we had the run of the place. There was so much student-produced work, and we felt that, if we wanted to do something, we could do it and we had the support to do it, and I don't think a lot of departments around the country are like that. And it was that freedom that Macalester gave me was a great part of my education. And I can connect the dots from there to here."