Karinna Gerhardt awarded Truman Scholarship
Each year, hundreds of students apply for the Truman Scholarship, a program that gives 55 to 65 students $30,000 for graduate school. The program looks for students who have shown a dedication to public service. This year, Karinna Gerhardt '20 was awarded one of the scholarships.
For Gerhardt, the award opens up a wide range of possibilities and not just because of the financial boost it offers.
"The money… is amazing and will help me so much with grad school, but for some grad schools degrees that doesn't even cover all of it," Gerhardt said. "The way that people talk about [the] Truman Scholarship is that you get money for grad school, but the money is almost the least important part."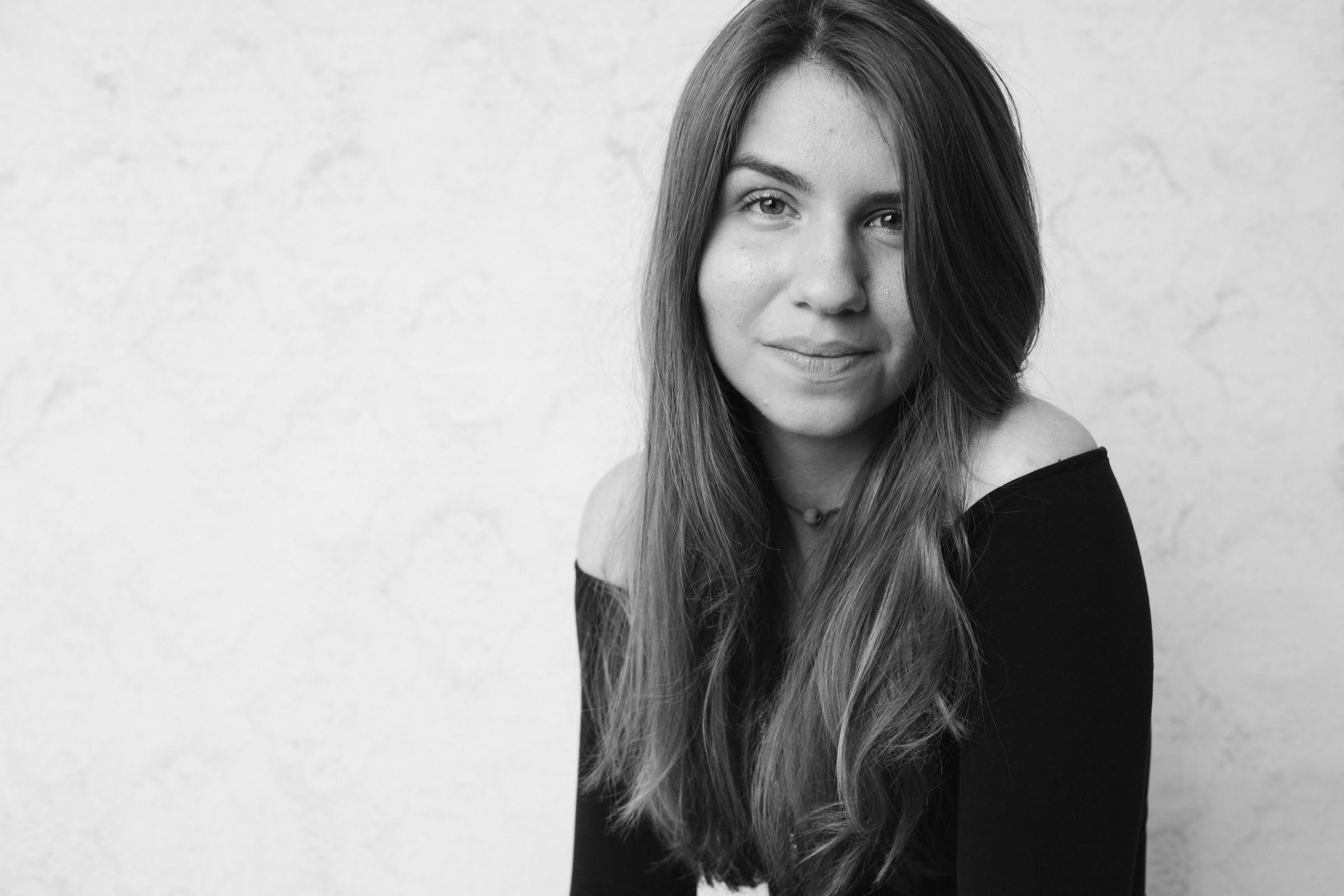 The rest of the benefits of the scholarship, Gerhardt said, come with its name recognition and the strong community of former scholars. "The Truman name is very well known in the fields that I want to go into and it's very well known among grad schools, so it will help me be more competitive to the places that I want to go," Gerhardt said.
"There's also an amazing community of Truman scholars," Gerhardt said. "Even in the very short amount of time that I've been a part of that community, people have reached out to me on Facebook, on Twitter… it's been really amazing to see so much support from accomplished and interesting people that I don't even know."
The path to earning a Truman Scholarship is long and competitive — first, students apply to be one of Macalester's four nominees for the award. Those four nominees are sent to the Truman Foundation, where they are reviewed along with about 600 other applications. This year, 199 finalists were selected. The finalists participate in an interview process with the foundation that determines which students get the award.
Gerhardt had an added challenge, too — the foundation requires finalists to interview in the state in which they were nominated. Gerhardt is abroad in Amman, Jordan this semester, so getting to the interview meant a lot of travel.
"Luckily Macalester had some funds to cover my travel to and from the scholarship, but it was definitely a trek," Gerhardt said. "For a good two weeks in March, I was in the airport for what felt like half the time."
The Truman Scholarship is awarded to students who have worked in public service, and Gerhardt definitely fits that description. Since arriving at Macalester, Gerhardt has worked to get involved on campus and in the Twin Cities community.
Gerhardt credited her desire to participate on campus partly with her appreciation for Macalester.
"I love Macalester… from day one I've really liked being very involved on campus," Gerhardt said. "Of course Macalester has issues it needs to resolve, and some of my work there has been about trying to resolve those issues."
Gerhardt emphasized that her friends and mentors at Macalester have done a lot to help her, too.
"I was just a dweeby little first year, I didn't know what I was doing," Gerhardt said of her first months at Macalester. "Then I was able to find some people who were really good at cultivating my own sense of purpose and my own drive towards public service, and their help helped me get here."
At Macalester, Gerhardt has worked as a captain of Ethics Bowl, an MCSG representative and the co-chair of Macalester's chapter of Pi Sigma Alpha, the national political science honor society.
As an MCSG representative last year, Gerhardt helped pass a bill that grants students funding to travel to and from off campus internships. This, she said, is one of the accomplishments she's most proud of.
"It's probably the most small but concrete thing I've contributed to Macalester, since I know that it's helped a lot of people take internships that they would not have been able to take otherwise," Gerhardt said.
Off campus, she's worked with the National Alliance for Mental Illness looking for ways to address mental health needs with policies that would provide more funding and awareness.
Gerhardt was also a Chuck Green Fellow last year. Through this Macalester political science program, she worked to mobilize young people to register to vote and participate in politics.
Between advocating for better mental health policies and mobilizing young people to get involved, Gerhardt has worked in a few different areas. For her, though, these are connected.
"I've always gotten very angry when I see things that are wrong with the world," Gerhardt said. "I see that with mental health services on college campuses and in our broader community. I see that with apathy among young people when it comes to politics, when it comes to voting, and lack of education and information."
"I think of myself as a problem solver at heart, and while I'm not a perfect problem solver, I have grown into a person who is trying to do what I can to add something better to the world," Gerhardt said.
Gerhardt hopes to keep working to make Macalester a better place once she returns to campus in the fall.
"I hope to be reelected as a senior class representative for MCSG… there's a list of things that I want to accomplish, including making mental health services more accessible," Gerhardt said.
"I hope to keep doing Ethics Bowl, and as a co-chair of Pi Sigma Alpha, something I really want to do is to continue broadening dialogue in the political science department about issues that are often polarizing," Gerhardt said.
Applying for the Truman Scholarship required Gerhardt to write a detailed plan for her future, but she says her future plans are still up in the air.
"I applied with the thought of seeking a law degree, and I think it's relatively likely that I would go into law, but I'm not completely settled on it," Gerhardt said.
Gerhardt thought up a tentative career goal for the scholarship application, too.
"I wrote that I wanted to run for secretary of a state," she said. "I don't know if that's what I'll end up doing. I honestly don't know if running for higher office sounds appealing. I've done it with MCSG, and I think it would be less fun with a larger platform, but we'll see. Maybe that's in my future."
Gerhardt does know that she won't go straight to grad school after she graduates from college. Instead, she's looking into service organizations like Americorps and the Peace Corps.
"It seems like a good way to get some experience in a real-world type of job and also do some good without knowing exactly the path that I want to go down," Gerhardt said.
Even though she's not sure exactly what she'll be doing in the future, Gerhardt said she's sure it will somehow relate to public service. "To me it feels like the only thing. I can't picture a part of myself that isn't drawn to working with this kind of stuff," she said. "I truly think it is up in the air, but the common thread is that I want to do something in public service, and I want to do something to benefit society."