President Rosenberg to Retire in May 2020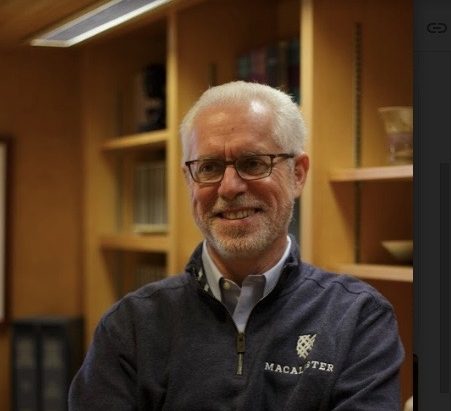 At precisely 9:30 a.m., on Monday, April 8, a message from President Brian Rosenberg made its way into the email inboxes of students, staff and faculty.
"I write to share the news that I will be concluding my service as President of Macalester College on May 31, 2020," Rosenberg wrote. "I am making this announcement now in order to allow sufficient time for the Board of Trustees [sic.] and the Macalester community to conduct a careful and thorough search for my successor.
Rosenberg went on to highlight his pride in serving as the college president for the past 16 years.
"As I have often said, the opportunity to serve as President of Macalester has been by far the greatest privilege of my professional life," the email continued, "The longer I have stayed, the more impressed I have been by the excellence of our faculty, the dedication of the staff with whom I have worked side by side, and especially the passionate determination of our students and alumni to create a more just and peaceful world."
According to Rosenberg, the decision to retire was a long time coming.
"My decision came at the end of a long, drawn-out process," he said. "I've always known that it was going to be around this point. I decided a couple of years ago that the logical point would be the conclusion of the Mac Moment campaign and that conclusion was originally supposed to be at the end May of 2020, [but] we have moved it up because we hit our goal sooner than we expected. But I stuck with that date, the end of the 2019-2020 academic year.
"It was a combination of feeling like I was ready to do something else, and change in leadership is good and I didn't want to outstay my welcome," Rosenberg continued. "I've been thinking about when the time would be right for quite a while."
As of now, Rosenberg plans to pursue a job within the field of higher education after his retirement. He might look to work for an educational foundation or a consulting position in higher education. He will not seek another college presidency.
"I wouldn't [pursue another college presidency] for two reasons," Rosenberg said. "One is because it's a very consuming job, and I will have done it for 17 years, and I feel like that's enough.
"The other is I could never form an attachment to another institution the way I've formed an attachment to Macalester," he continued. "In order to do this job well I think you really do have to form a very close attachment to the institution. For me, that happened here and it's not going to happen again."
Reflecting on his 16 year tenure, Rosenberg said that it has been hard for him to identify his specific accomplishments.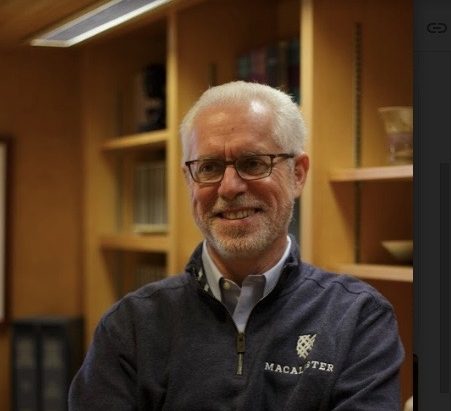 "I have a serious character flaw, which is that I am pretty hard on myself," Rosenberg said. "I spend very little time thinking about successes, and most of my time looking ahead and thinking about things that I haven't accomplished. And so it's really hard for me to look back at the last 16 years and say 'Yes, I've accomplished all of these things."
"I think that my main goal when I got here was to help convince people at Macalester how excellent this place really is," Rosenberg said. "It's not perfect, no place is. But it's terrific… I'm so proud of this place and the people who work here and the students who go here. I want the people who are on campus and our alumni to feel proud of Macalester. I think that we've made progress there."
While on the topic of the future president, Rosenberg reflected on a piece of advice for his successor.
"I suppose if I had one piece of advice, it is that this is a community that responds best to honesty and transparency, and just keep that in mind," Rosenberg said. "Even when the message that you have to deliver is difficult or one that not everyone's going to agree with, you have to tell the truth. And if you don't, it'll be sensed pretty quickly."
In the eyes of board of trustees Chair Jerry Crawford '71, Rosenberg is one of the best presidents in the college's near 150 year history.
"He's been extraordinary. I think he's clearly in the ranks in the best presidents in Macalester's history," Crawford said. "I'd put him beside Presidents Wallace, Turck and John Davis."
"If I had my way we'd figure out a way to clone Brian Rosenberg and have the clone serve Macalester for the next fifteen years!" Crawford wrote in a later email to The Mac Weekly.
Crawford reflected that while he was not on the board of trustees in 2003 when Rosenberg was hired, he remembers the buzz among some members of the board after Rosenberg's interview.
"I was actually visiting campus on the day he interviewed to be President," Crawford wrote. "I ran into a member of the search committee who had just come out of the interview and was really excited. Search committee members aren't allowed to speak about their work, so I didn't have a clue, but I just knew how excited the search committee was, and then it wasn't long after that Brian was announced as the new President. I got in my car and drove up from Des Moines and attended his inauguration."
"It wasn't long after that Brian came to Des Moines and asked me to make a contribution," he continued, "I said yes and I think of that as my 'Macalester moment' because it created an opportunity for me to get involved with this college. I will always be grateful to Brian for coming to Des Moines."
Crawford said that during his tenure on the board of trustees, other members of Rosenberg's family have been of great service to the college.
"Carol Rosenberg has been both a highly regarded physician and a great asset to Macalester at the same time," he wrote. "Being the spouse or partner of a college President is an unpaid job that brings with it many duties. Carol has performed those duties with grace and the Board of Trustees [sic.] is very grateful to her. And not just because she makes killer chocolates!"
Crawford and the rest of the trustees will soon assemble the search committee for the next president.
"The first news about the search plan will be come out on this coming Monday. This will not be an overnight process. We do hope to have a new President by the end of the year."
Crawford noted that the board does not currently have anyone in mind for the next presidential candidate.
"These things have to occur in a natural order, and that process hasn't even started yet, but it will start soon."