A Novel Idea is back and excited to share with you our review of "The Gentleman's Guide to Vice and Virtue" by Mackenzi Lee. Our review is based on the discussion from our February meeting. Coming soon is our review of "Skyward" by Brandon Sanderson — our March book of the month. Our April book of the month will be "Girls With Sharp Sticks" by Suzanne Young.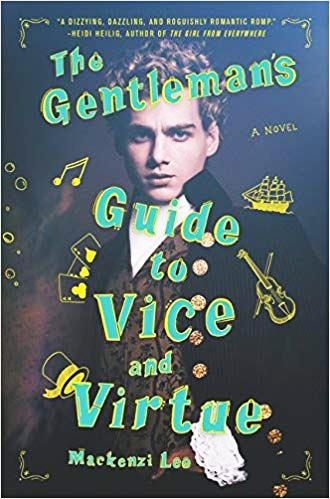 "The Gentleman's Guide to Vice and Virtue" takes readers on an epic journey and entertaining adventure around 18th century Europe. This raunchy and humorous young-adult historical fiction novel is action-packed from the start and is guaranteed to keep you on your toes.
With characters Henry Montague "Monty," and his best friend Percy, who Monty happens to have a world-ending crush on, as well as his brilliant and fierce sister, Felicity, "The Gentleman's Guide to Vice and Virtue" follows this trio on their grand tour of Europe. With a fun historical setting, including a splash of steampunk, the plot will keep you entertained and amused — if perhaps a bit confused at times.
The real fun in this book, however, is the relationships between characters. Monty is an enigmatic and charismatic character, who grows in a realistic way. Throughout the novel, Monty realizes both his privilege and learns to see his own value in a society that does not accept queer identities.
"The Gentleman's Guide to Vice and Virtue," as well as its sequel have LGBTQ+ representation—this book features a bisexual protagonist, and the sequel, "The Lady's Guide to Petticoats and Piracy," features an asexual protagonist. However, we thought it was important to also be aware of the hypersexualization of Monty and how this is presented as one of his main character traits.
"The Gentleman's Guide to Vice and Virtue" also addresses the treatment of race in 18th century Europe and, specifically, England. That said, this was primarily on a surface level. Thus, we agreed that this series serves as a great introduction to these topics for younger young-adult readers but shouldn't be viewed as particularly nuanced.
For more in-depth analyses and book recommendations, stay tuned for our next book review or join us at our next A Novel Idea meeting!
If you are interested in reading along and joining our discussions, or leaning more about our club as a whole, please email us at [email protected].