Preparing food in the dorms: pickling and fermentation
On a February evening in Café Mac, Nora Fried '22, Becca Gallandt '22 and Grace Jones '22 pulled a collection of Mason jars from their bags. Inside were all shapes and sizes of pickled cucumbers, carrots and green beans. They cracked open the sealed jars while reminiscing about the pickle-making process and complaining about the two week fermentation period.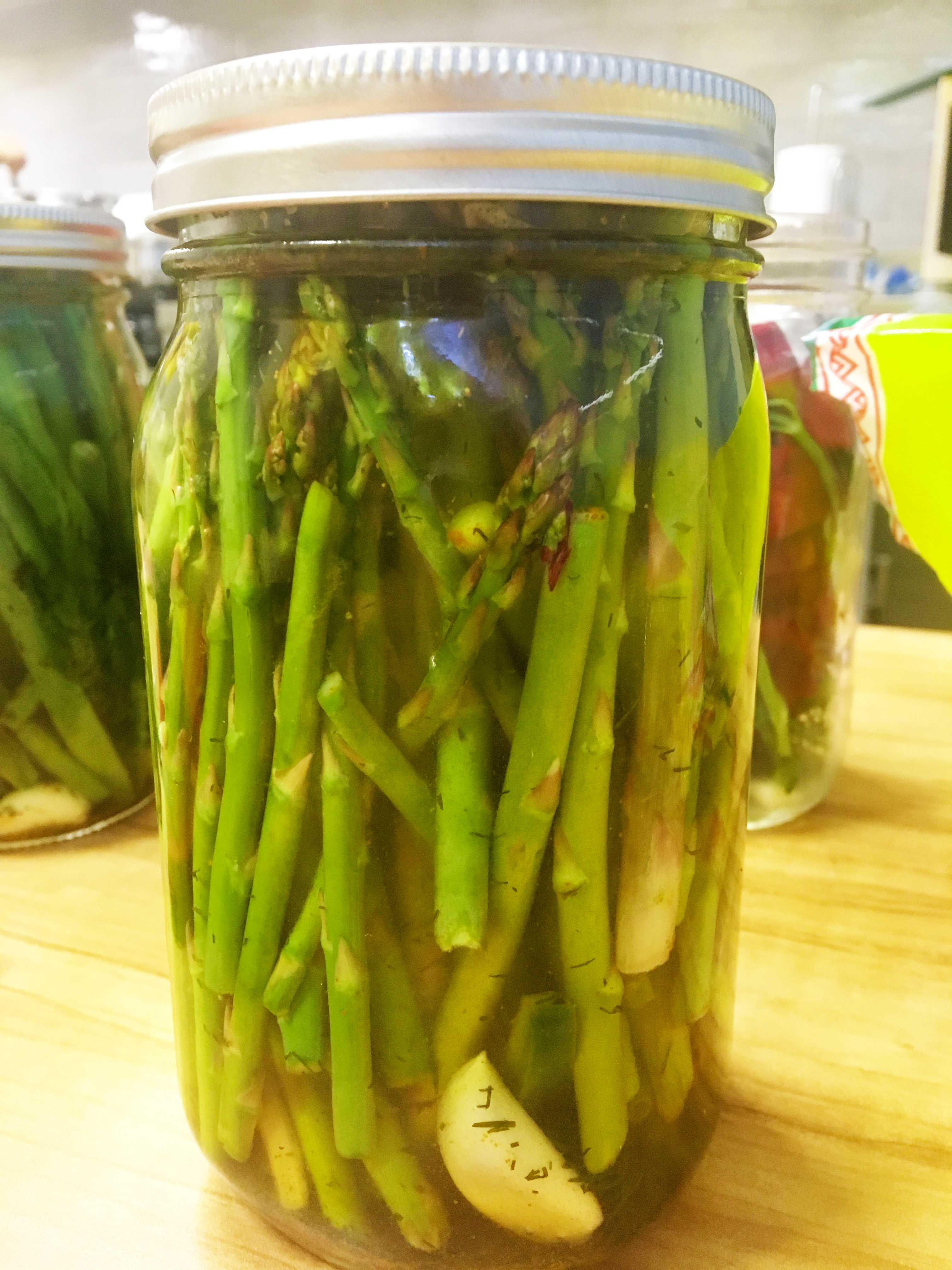 "We've been waiting for this forever," Gallandt said.
Earlier in February, Gallandt, Jones and Fried spent a weekend afternoon preparing pickles in the Turck 2 kitchen.
"Everyone was a little upset that the floor smelled like vinegar," Fried said. However, for these first-years, a homemade pickle chock full of flavor is worth the smell. Since vinegar is an important ingredient in the pickling process — it acts as both a preservative and flavoring agent — there wasn't a whole lot they could do about the smell.
"Usually, I eat a lot of fermented foods," Gallandt said. These three students found the selection of fermented foods at Café Mac lacking. As a result, they made pickles, which are both easy to make and full of spice and garlic.
For Gallandt, Fried and Jones, being able to prepare their own food is satisfying.
"Having something that wasn't prepared by someone else, once in a while, is nice," Jones said. "You just get into a groove of eating every single thing cooked and prepared by someone else, but it's nice to have something that you did."
They also want to branch out and try pickling different vegetables, such as beets and hot peppers. They're exploring new options — on Sunday, March 24 they made another batch of pickles using asparagus, beets, carrots and Brussels sprouts.
"If we spent a day just making a bunch of pickles we could totally sell them," Gallandt said. "We got a lot of compliments on them."
Fried and Jones agreed, but they decided to wait until they have access to a larger kitchen.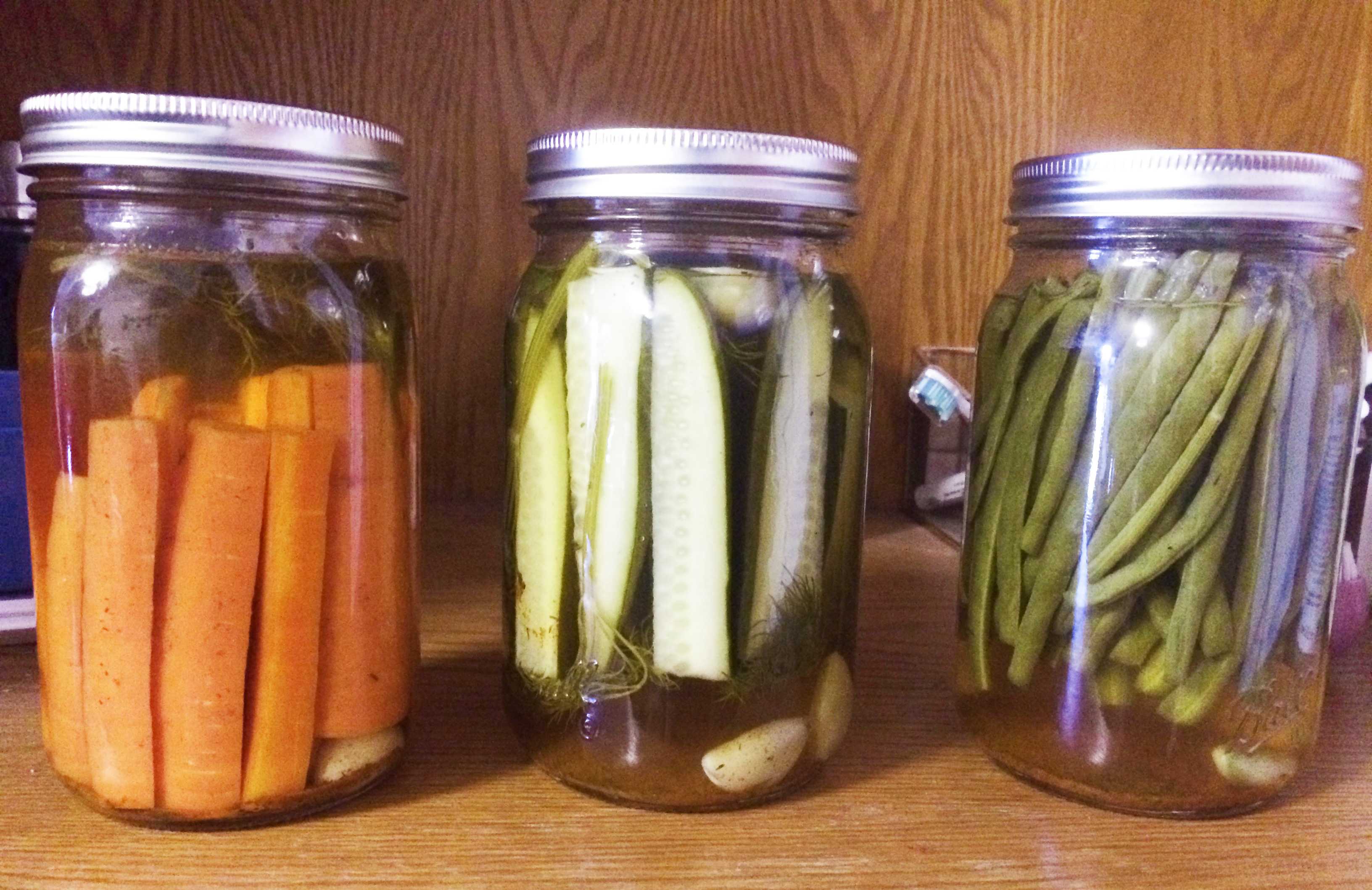 Here is their recipe for Dilly Beans. The recipe can also be used for other vegetables such as carrots, cucumbers, asparagus, Brussels sprouts, beets and more.
Dilly Beans
This recipe can be applied to other fresh vegetables. It yields about 4 pints of pickled vegetables.
2 pounds green beans, trimmed 1 teaspoon cayenne pepper 4 cloves garlic 4 heads dill 2 1/2 cup water 2 1/2 cup vinegar
Boil jars and lids for 10 minutes to sanitize. Pack beans, lengthwise, into hot jars, leaving about 1/4-inch head space. To each pint, add 1/4 teaspoon cayenne pepper, 1 clove garlic and 1 head dill (for taste, we usually add double this). Combine salt, water and vinegar in a pot and bring to a boil. Pour, boiling hot, over beans, leaving 1/4-inch head space. Put lids on and process pints 10 minutes in boiling water bath. Check lids about 20-30 min after taking them out of boiling water to make sure they are sealed. They should make a popping sound when they seal. Let beans stand for two weeks before tasting to allow flavor to develop.