Over spring break a group of eight Macalester students visited Madison and Clark counties in Kentucky, helping to build affordable housing with the local affiliate of Habitat for Humanity. The trip consisted of Finn Odum '21, Emily McPhillips '19, Zoelle Collins '21, Zully Maya '22, Lily Jenssen '21, Miranda Moulis '22, Grace Reardon '21 and Malcolm Cooke '21.
Macalester students spent a majority of their time working on a home being built for Esther McMillan, her boyfriend Dustin Smith and their son Christian in Berea, KY. McMillan grew up in Harlan county, an impoverished area of the Kentucky Appalachia.
"I have always grown up poor," McMillan said in a promotional video on Madison and Clark counties Habitat website. "When my son grows up, I want him to know that you can achieve anything, no matter where you come from."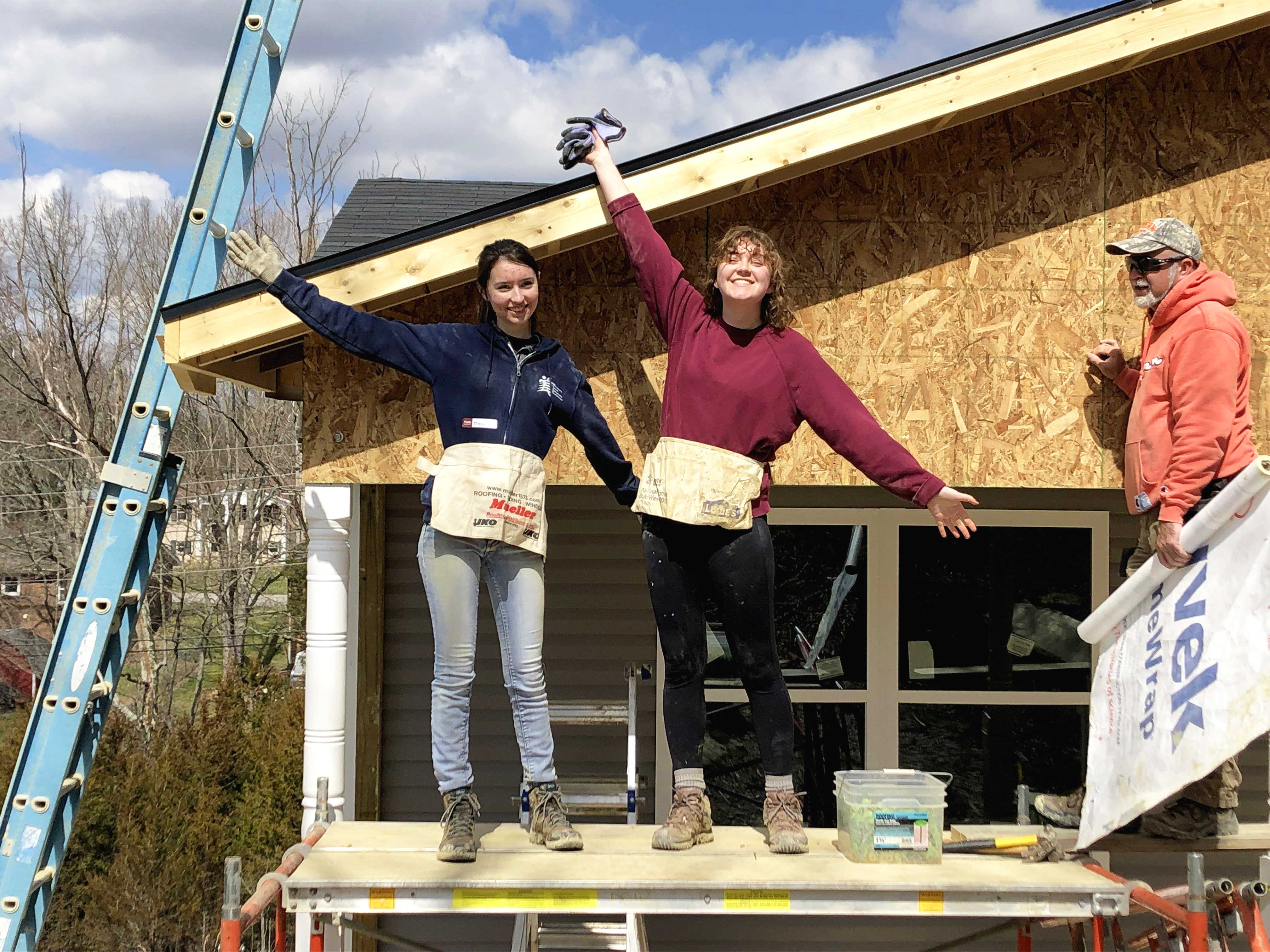 But even in the relatively more prosperous Madison County, McMillan and many other Kentuckians still deal with issues of housing.
"One in four families in Kentucky have a housing need," the Interim Executive Director of Madison and Clark counties Habitat, Charlene Stone said.
"There are housing needs… in the Appalachian region of Kentucky, but it's right here too," Fundraising Coordinator Jessica Ball said.
Habitat for Humanity works with families to provide a mortgage which is viable for their financial situation. Relying on volunteer labor, Habitat construct houses cheaply and provides assistance for families in need. "In this little space of our lives, we have an opportunity to truly reach out and help somebody," Stone said. "We're not here for the money. Nobody who works for a non-profit is gonna be there for the money."
McMillan's new home is only a few miles to Berea College, a small private liberal arts college that does not charge its students tuition. Esther plans to use her new home's proximity to the college to get access to higher education.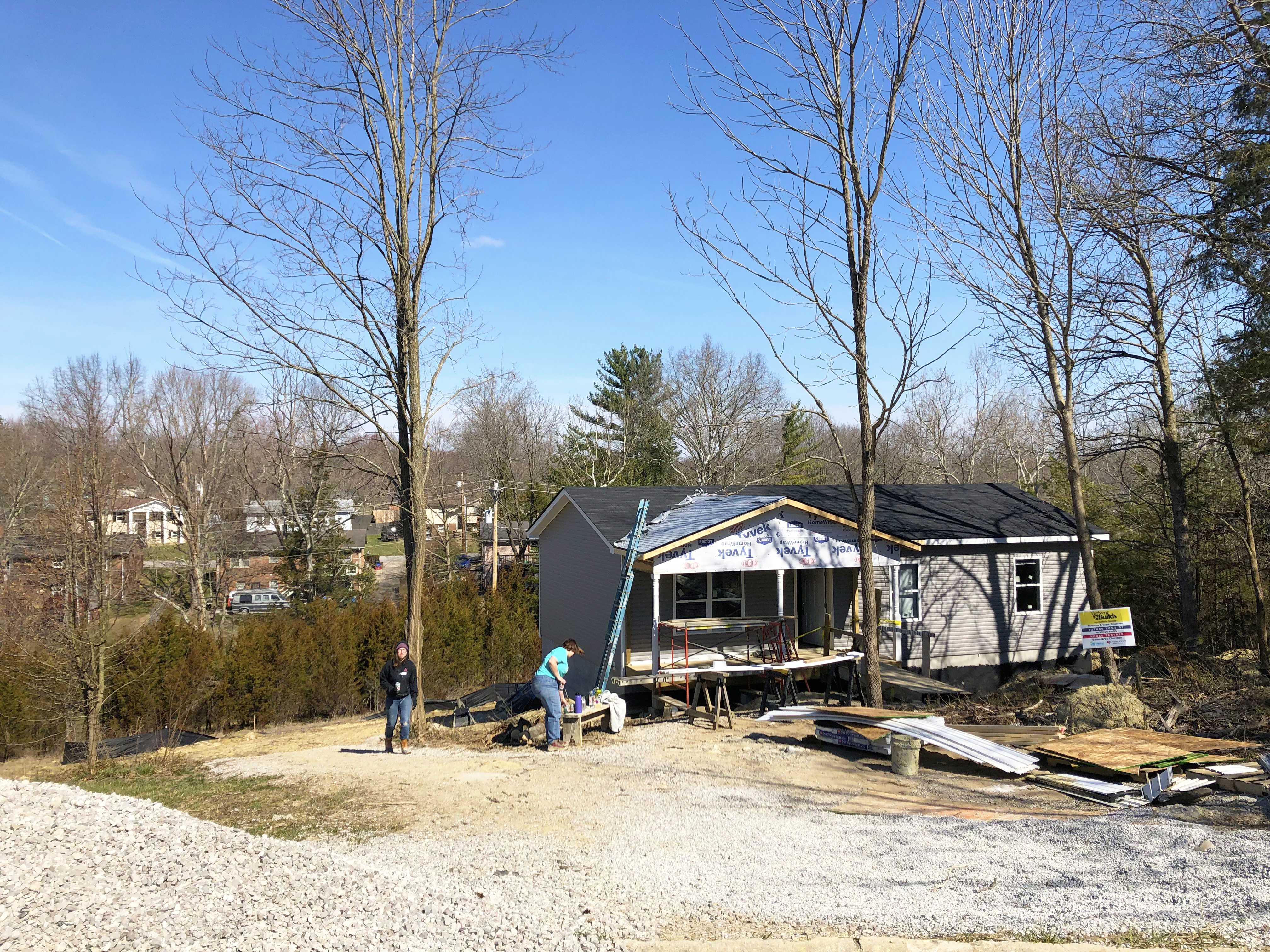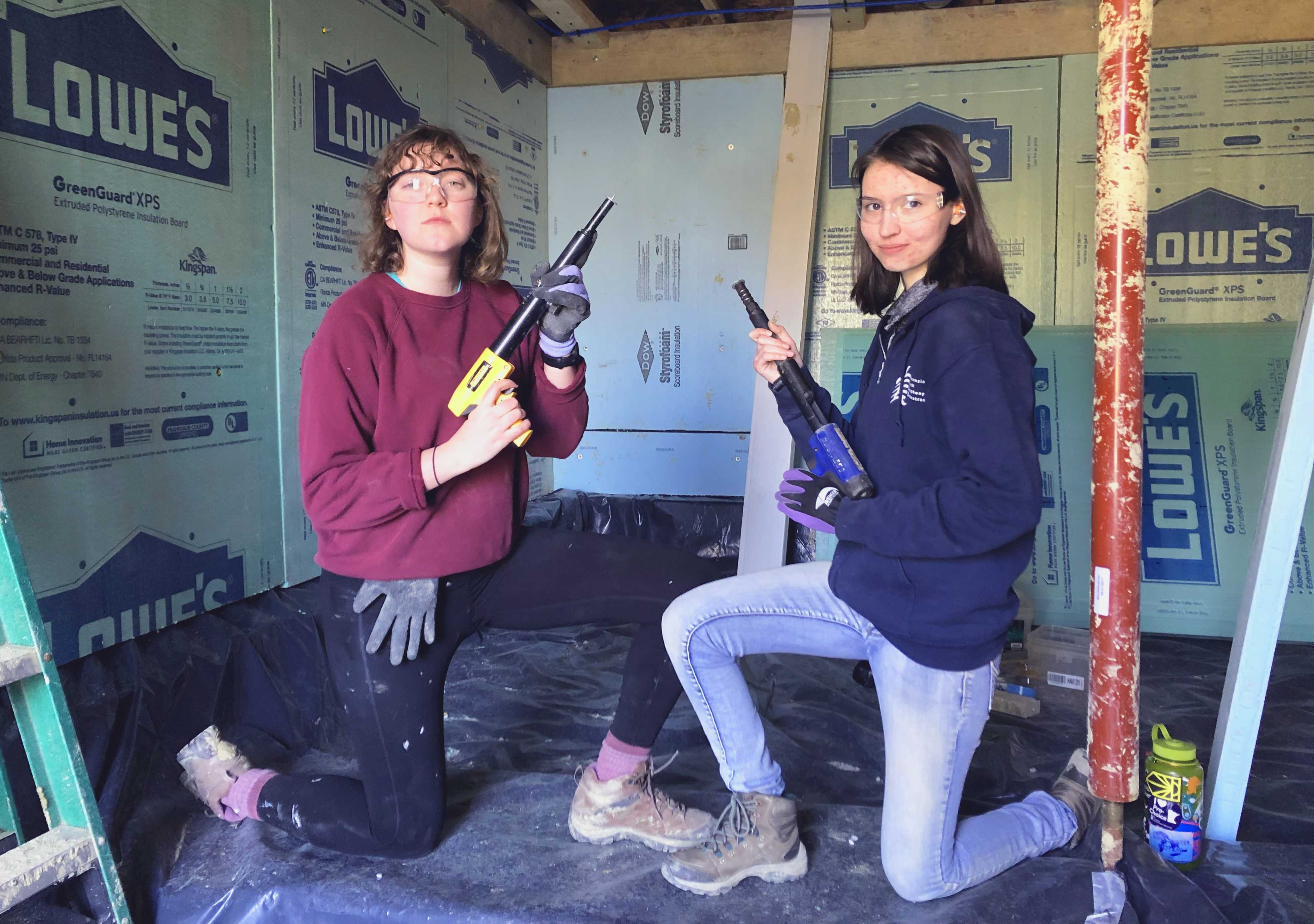 The spring break trip is the most ambitious of several Habitat events that happen every semester, which are facilitated through the Macalester Habitat for Humanity organization. The most common outings are referred to as "build days," where the Macalester org partners with the Twin Cities chapter of Habitat and spends a full Saturday volunteering their labor at a local construction site.
On March 30, Mac Habitat will be returning to a house they worked on earlier in the semester, aiding in a renovation of a Habitat home that has returned to the organization's possession.
Often Habitat for Humanity purchases land and builds a house from scratch, but it also renovates older properties. Occasionally Habitat homes are returned to Habitat due to the upward mobility of the family that first received the house. For example, one family member might get a promotion or better job and decide to move to a different home. Unfortunately houses are sometimes returned to Habitat ownership because a family finds itself unable to pay the mortgage, despite Habitat's aid.
In the past few years Madison and Clark counties Habitat has started spending more time on housing renovations.
"In this affiliate, we've built about 110 homes. We have serviced 143 families," Stone said.
Office Manager and Family Engagement staff member Joshua Arthur explained how servicing families could address housing needs that do not require a totally new home. For example, a housing need could be defined as "unsafe living conditions," such as when mold causes health issues. If a family is faced with a situation where they must spend money on hospital bills instead of fixing the issue with their home, they can be caught in a vicious and unsustainable cycle.
The renovation that Madison and Clark counties Habitat performs seeks to stop such cycles before they begin, fixing potential hazards in the houses where people already live. The staff of the local affiliate pointed out that housing needs such as these are often more diverse than one might typically think.
"We always think about [poverty] as being the torn down shacks. But we also never know that it's the people who have… the grandparents raising their children," Stone said.
"It's what they can afford but is not safe for them to live in," Ball said. Macalester students who are part of Mac Habitat also have deep connections to the organization.
"I stumbled upon Habitat kind of by accident. I just saw a posting in what was then the Daily Piper," Mac Habitat senior leader Emily McPhillips '19. McPhillips has worked with Mac Habitat her entire time at Macalester. "There was a lot about [the first build day] that was pretty empowering for me."
The impact the volunteer work is also recognized by the families who will live in the house, for which a number of "sweat equity" volunteer hours is required.
"In this house that was in Elkhart county, Indiana it was, like, totally transformed by the end of the week that we were there," McPhillips said. "And alongside with the person who was gonna live there being super involved with it. That's another really moving and humbling part of being involved in Habitat… I think is the sweat equity requirement of the people who are going to live there, meaning that sometimes you run into them when working on the house."
Other students had more personal connections.
"My dad was a habitat leader in Peru, and my mother went on a trip before grad school," said sophomore leader Finn Odum '21. "They met and fell in love. So I guess you could say I'm alive because of Habitat." But the Madison and Clark counties Habitat staff believe that, their non-profit is primarily about making a difference with service work.
"For me it's about the heart. It's getting people to understand, that the need is more… every single one of us needs to be understanding that we have to make a difference because we are the future. If everyone doesn't learn how to give back then we're going to become a society that nobody wants to live with," Stone said. "This is more than just about simple decent affordable housing. This is about making contact and being the human side of life because sometimes people in poverty never see that."