"A colleague of mine recently said to me that Macalester students are like ducks: it seems like they're just gliding across the water, but, underneath the surface, they're actually paddling just so hard to keep up," German studies professor Brigetta Abel said.
Macalester's midterm period was followed by last week's much anticipated spring break. While some students took the opportunity to return home and others prepared for a relaxing week off, many continued their relentless paddle.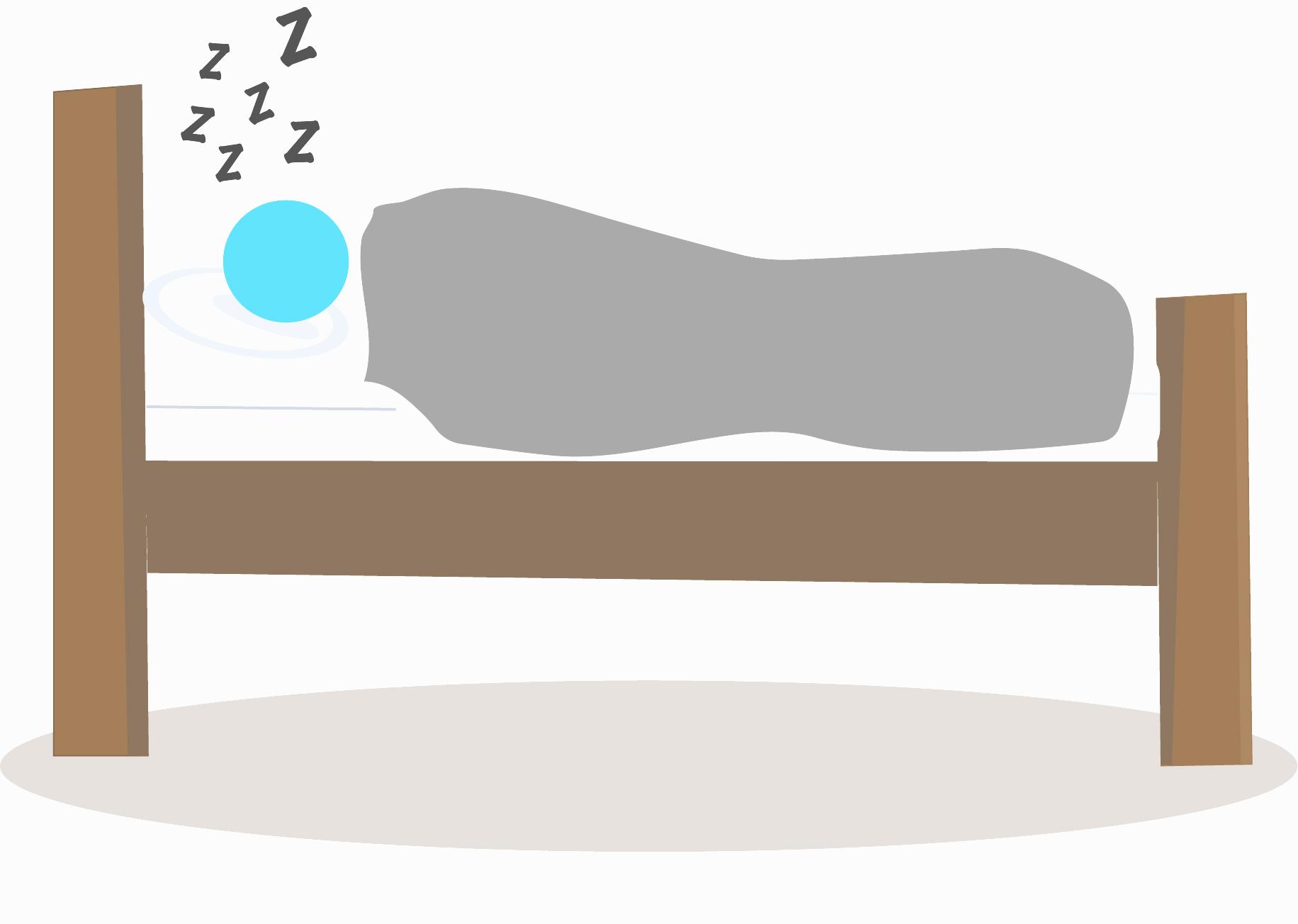 On Friday evening, the lounges of first-year dormitories Dupre and Turck were littered with residents. Many of these pajama-clad students had their heads buried in textbooks, while others balanced laptops on their knees and typed furiously.
After 22 years working with Macalester's freshmen, Director of Health Promotion Lisa Broek offered an explanation.
"First-year students [have a tendency to] get caught up in the culture of competition," she said. "Not so much with each other, but with themselves. They think, 'To be successful, I need to study more, sleep less and be involved in everything.'"
Broek shook her head and added, "This is the problem. It's not the person sleeping three hours that's a success, it's the person that's saying quietly, 'Well I got seven hours.'"
In 2015, the American Academy of Sleep Medicine and the Sleep Research Society reached a consensus that adults require at least seven hours of sleep a night for the best health and wellbeing.
Standing by this number, Broek shared that part of her work is pushing to normalize a healthier amount of sleep on campus. However, she also acknowledged the point made by faculty member Abel.
"There's this constant striving for excellence," Broek said. "It's true of the whole student body, but it begins in that first year."
She noted that while there is an undeniable value in this endeavor, "there's also such a thing as good enough."
"Good enough," Broek repeated. "I know — that's a swear word at Macalester, right? [But] to what extent do we compromise our overall well-being to strive for this elusive overreaching capacity?"
Reflecting on her first year, Tianrui Liu '21 admits that she compromised in this regard. During her first semester, she served on Macalester College Student Government and joined the mock trial team in addition to participating in two other clubs.
"In my first year, I didn't get that much sleep. [The problem] is that I kind of felt a responsibility to that work," she said, adding that she sometimes prioritized what she felt had to be done over her well-being.
Bernadette Clermont '22 admitted to having a similar issue. She estimated about five hours of sleep to be her nightly-average, with an additional few thanks to naps. However, she appeared embarrassed by this.
"All the time I spend sleeping, I could be doing work," she said.
This mindset, and the habits bred by it, are not unfamiliar to Abel. Having taught a number of First-Year Courses during her 18 years at Macalester, she has noticed a trend in the sleep habits of first-years.
"Sleep habits are almost always bad," she said. "Particularly for first-year students because [they] are away from home for the first time and are controlling their own schedules for the first time–which is a wonderful and liberatory thing –but it means they sometimes don't make good choices."
Tanner Wileman '22 yawned as he considered why his homework was usually handled at night.
"It's [partially] the way my schedule is spread out. It's really annoying to have to start and stop all the time," he said. "But also… I'll find people and I'll be like 'Well I could do my homework… but why don't I just talk for a while?'"
Laying back on the longest couch available in Turck 2, Jaysa Axelrod '22 shared a similar habit.
"I never get enough sleep," she said. "Everyone on the floor knows that about me. [At night] I'm usually in the lounge talking to whoever's up."
Axelrod paused and glanced towards the door, as though waiting for someone. Finally, she shrugged and said,
"My sleeping habits are chaotic because… I guess I'm not like normal people."
Contrary to this belief, Axelrod is not the only Macalester student with concerning sleep habits. However, this trend need not be permanent.
Liu, for one, believes that her sleeping habits have improved during her sophomore year, even though she has continued her involvement on campus in addition to "harder" classes.
"I learned to manage my time better. This semester I try to always go to bed by midnight," she said.
Abel added that there are other trends she's noticed in her years at Mac–some of which move towards the positive.
"By the time students are seniors, I see much healthier sleep habits," she said. "I think because students have figured out… 'I need to sleep in order to do well.. I need to sleep in order to be happy and healthy.'"
There are moments, Abel added, when a lack of sleep is just a part of the college experience. But as for this being an ongoing problem?
"It doesn't have to be."