Trustees consider FFM's divestment proposal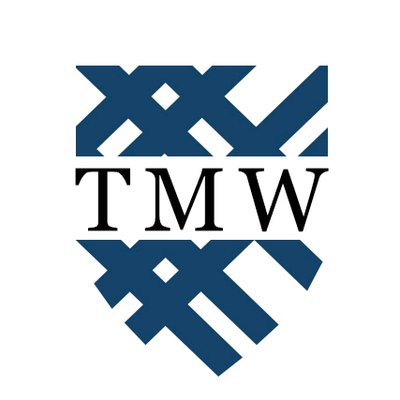 On their years-long mission to divest Macalester from private oil and gas partnerships, Fossil Free Mac (FFM) saw their proposal make it to the Board of Trustees last week.
The Board of Trustees met in Palm Springs, CA last week for their biennial spring retreat. FFM submitted both the fall 2017 proposal for Macalester to divest its endowment from private oil and gas partnerships as well as an addendum with follow-up responses to frequently asked questions. The Board spent a significant amount of time reviewing it during the retreat.
"The trustees are taking the proposal incredibly seriously," Student Liaison to the Board of Trustees Calvin Dretske '19 wrote in an email to The Mac Weekly. "It is their hope that with additional time to consider the proposal, they are able to come to a decision that allows Macalester to help mitigate the effects of climate change, while simultaneously upholding the college's mission."
Although FFM's proposal made it to the members of the Board only last week, it was originally written in fall 2017.
"We wrote the original proposal for the Social Responsibility Committee [SRC], which is a campus committee composed of faculty, staff and students that is convened on an ad-hoc basis to address (broadly) issues of social responsibility on campus," FFM core member Hannah Shumway '19 wrote in an email to The Mac Weekly.
"The Board of Trustees had requested that we go through the SRC before our proposal could be forwarded to the Board," Shumway continued. "We sent the proposal to the SRC in November 2017 and presented to them and answered their questions in January 2018. Later in the Spring of 2018, we learned that the [SRC], in response to our proposal and presentation, had decided to wholeheartedly endorse our proposal and recommend it to President [Brian] Rosenberg and the Board of Trustees."
While the Board has yet to directly review FFM's proposal, their efforts have already helped shape the conversation around socially responsible investing at Macalester. "The Board of Trustees had already convened a socially responsible investing working group in response to our efforts," Shumway wrote. "The College had not previously had any socially responsible investing policy, and the Board didn't have a framework through which they felt that they could accurately judge our proposal for a moratorium on private oil and gas partnerships."
The Board passed a final version of this socially responsible investing framework in late 2018, and FFM's proposal and the SRC's recommendation made it onto the Board's agenda at their retreat this last weekend.
Recently, in an effort to heighten the appeal of their proposal, FFM began exploring new strategies to win the Board over.
On Feb. 5, three students from FFM attended the weekly Macalester College Student Government meeting to discuss a potential campus-wide referendum.
The referendum would have been sent to students via email to ask them to either endorse, not endorse or abstain from endorsing their proposal to divest from private oil and gas partnerships. The idea came from climate activists at Middlebury College who used the same divestment strategy in 2018 and successfully divested in January 2019.
However, FFM recently stated that they are no longer planning to sponsor a referendum. "We had heard…that the student support was not going to be the deciding factor—that they were really concerned about the financial implications of our proposal more than they were concerned about student support," FFM member Emma Harrison '21 said. "So we had sort of transitioned to generating faculty and staff support and talking about alumni."
The Mac Moment fundraising campaign, which officially began its public phase last fall, became a new focus of FFM's attention.
"We know that there are a lot of alumni who cite the lack of divestment as a reason that they don't donate to the endowment, so we thought that they might care."
FFM members were also concerned about the credibility of the responses they would receive from the student body if they were to sponsor a referendum.
"Something that [President Brian Rosenberg] has voiced to us several times is that even if we did get a lot [of] this student support or [a] vote … people wouldn't be thinking it through in a nuanced way or with an informed lens," Harrison said.
But the current student body ultimately has little control over the immediate financial direction of the college.
"If this were a referendum on the student activity fee, saying we want to raise it or we want to lower it or we want to allocate a certain percentage to this type of involvement or activity, etc., [then] that's something that the student body has agency over," MCSG Advisor and Associate Dean of Students Andrew Wells said.
"The referendum [by] Fossil Free Mac is something that no matter how passionate you are … it's the Board of Trustees that direct the investment officer in how he's going to lead the investments," he continued.
Wells believes that these matters require patience. He said the level of engagement shown by the Board thus far demonstrates their interest in the issue. "They read it and they wrote back with questions," he said. "They're thinking about it and engaging with it."
"We continue to believe that divestment is the most impactful way that Macalester can work to alleviate the harm that the fossil fuel industry has wrought on indigenous sovereignty, clean water, and marginalized communities," Shumway wrote. "We hope that the Board can come to a consensus that while there are other ways of tackling the externalities of investing in oil and gas infrastructure.
"Any action without divestment would be counterproductive, as Macalester would still actively perpetuate and profit from the climate crisis."