MCSG Overseer: Financial Code updated, more mannequins for Mac First Aid
This week, MCSG's Legislative Body (LB) unanimously voted to pass two resolutions and one budget proposal.
The first resolution was introduced at last week's meeting by seniors Andy Han '19, Erika Aguilez '19, Min Hee Cho '19 and Channelle Ndagire '19. The resolution aims to address the needs of undocumented students at Macalester and requested the support of the LB in order to accelerate the process of putting their proposal in front of the Board of Trustees.
The other resolution unanimously passed by the LB was to revise the Financial Code as introduced in last week's meeting. The revisions included requiring student orgs to meet with FAC liaisons regarding budget requests, decreasing the amount of rollover funds Program Board receives and listing The Mac Weekly and WMCN Radio's budget within the Financial Code. Following the successful passing of these two resolutions, the LB moved on to hear updates from the chair of each committee, a new MCSG initiative.
"In an effort to increase communication, we will try to do [committee updates] every week," MCSG President Malik Mays '19 said.
During the Financial Affairs Committee (FAC) announcements, Committee Chair Taneeya Rele '19 introduced a budget request from Mac First Aid. The org is requesting $9,022.50 from the Capital Fund to buy two more adult mannequins and three baby mannequins for CPR training use. Student Organization Committee (SOC) and Mac First Aid member Jason Kohn '20 commented on the request.
"Starting next year … I'm hoping to budget to provide CPR free of charge on campus to students, and so, with that, we're expecting an increase in attendance in our classes and want to be able to have mannequins to provide that," Kohn said.
Rele reminded the LB that the Capital Fund is at a balance of $54,198.68. According to the MCSG Financial Code, the Capital Fund is used to fund MCSG assets that will last three years or more. Each year, 10 dollars of each student activity fee paid are allocated to the Capital Fund.
The LB voted unanimously to pass the budget request, excluding Kohn, who abstained from voting.
Mays then recapped a meeting between Executive Board and Academic Affairs Committee member Ryan Perez '20 and Kohn regarding their Equity and Inclusion Board proposal, which was discussed in last week's meeting.
Mays announced that their current plan to move forward with the Board is to draft a constitutional amendment that makes the Equity and Inclusion Board a permanent part of MCSG. This would require an official referendum that would coincide with the issue-based officer and class representative election occurring later in the semester.
"The plan will be to have a rough draft [of the amendment] in to the whole LB about three weeks out," Mays said.
Perez and Kohn are currently working on a draft of the amendment. In the meantime, the LB is forming an ad hoc committee to advance a plan for the Equity and Inclusion Board.
About the Writer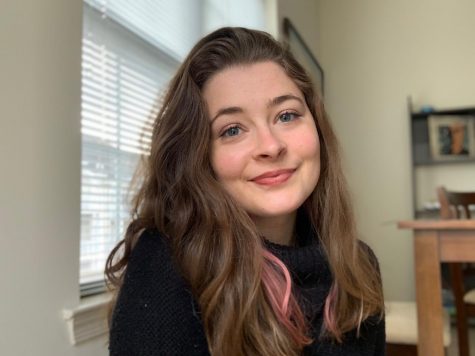 Lindsay Weber, Managing Editor
Lindsay Weber '21 is a managing editor and former Editor-in-Chief. She majors in English and Political Science and hails from Wilmington, Delaware. She...