This fall, Freddy Barragan '22, Saskia Bernstein '21, Adelaide Gaughran-Bedell '21 and Serena Touqan '22 founded a chapter of the national Palestinian rights organization Jewish Voices for Peace (JVP) on campus. JVP joins two existing organizations, IfNotNow and Macalester Students for Palestinian Equal Rights (MacSUPER), in the fight for Palestinian freedom, justice and equality on Macalester's campus.
Gaughran-Bedell said, "Macalester JVP would work to radicalize students [at Macalester] and push for [Macalester's] divestment from companies that support the occupation." In pursuit of this goal students may attend conferences, but Gaughran-Bedell said the money they plan to request from MCSG next semester will be used to organize fundraisers for Palestinians who are living under oppression.
Gaughran-Bedell emphasized the importance of social movement ecology in the struggle for Palestinian rights. Social justice groups throughout the country use movement ecology to study how diverse organizations within a movement cooperate with each other to create social change.
Ari Jahiel '19, a leader of IfNotNow, agreed. "There are different needs in an ecosystem. There's some people that aren't going to be comfortable with the fact that IfNotNow doesn't take a stance on various issues. I want them to have a place to do this work."
IfNotNow, MacSUPER and JVP all work with the same overarching objective, Palestinian liberation, freedom and equality. Gaughran-Bedell described the three organizations as groups with "the same end goal, but different ideas of how to get there.
"Having three organizations at Macalester dedicated to Palestinian liberation, freedom, justice and equality, that should be universal values, that are often not applied to Palestine and Palestinians is critical for Macalester to…work towards true solidarity with Palestinians, and [it] will help us further our goal to end Israeli apartheid," a MacSUPER board member said.
"IfNotNow is a movement of young Jews to end American Jewish support of the occupation of Palestine," Jahiel said. "We're trying to create a Jewish community on campus where you don't have to leave your political views at the door."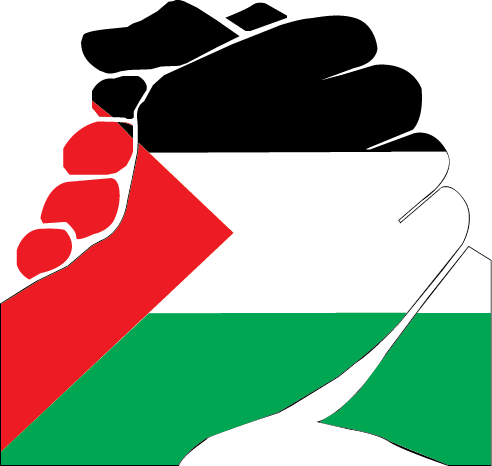 The same board member added that IfNotNow allows young Jewish people to celebrate their Jewish identity and participate in anti-occupation activism.
IfNotNow does not take a stance on the 'Boycott, Divestment, Sanctions' (BDS) movement, Zionism and the one state/two state solution. This provides a welcoming environment for Jewish people who grew up in Zionist environments, but agree that the occupation of Palestine is morally wrong.
Both JVP and MacSUPER support BDS. MacSUPER's recent workshops focused on the movement. This is because "MacSUPER, as a cultural and political organization, wanted to explore [BDS] since this is a big part of Palestinian resistance…[and] a key goal for the international community who supports Palestine," the board member said. However, MacSUPER has not asked Macalester to divest from companies that support the occupation.
JVP plans to do just that.
"[The] main goal of JVP is a divestment campaign at Macalester," Gaughran-Bedell said. She added that they plan to find out which companies Macalester invests in that support the Israeli occupation and talk to the school about divesting. JVP also plans to run fundraisers for Palestinians who are living in refugee camps and under the occupation.
While IfNotNow and JVP are Jewish-founded national organizations, MacSUPER is a Macalester specific organization which is dedicated to "exploring Palestinian history, culture [and] diverse identities," in addition to educating students, faculty and staff about Palestinian resistance. The board member said that talking about Palestinian history and culture is critical to discussing Palestinian resistance because "We can't dehumanize. When we erase culture and identities and history, we dehumanize."
The board member said "What's really beautiful about [MacSUPER] is our members are so diverse in their identities that they hold, and each identity brings unique perspective onto these universal values, freedom, justice and equality that we must apply to Palestine." Part of what makes MacSUPER distinct is its focus on Palestinian culture, identity and Palestinian-led resistance.
JVP also focuses on Palestinian-led resistance movements and is open to all. However, the national organization is founded by Jewish people, and they focus less on Palestinian identity, culture and education about Palestinian issues. JVP's goals include a divestment campaign at Macalester and fundraising efforts for Palestinians.
IfNotNow works in anti-occupation activism as well, and the student leaders of all three organizations support each other. Jahiel is excited about JVP, saying "I think that this presents a really unique opportunity to come together and recognize the value in each organization. I hope that this will be the start of a showing-up-for-others kind of thing."
Jahiel's hope rang true at the MCSG meeting, on Nov. 27, 2018, where representatives from MacSUPER and IfNotNow attended in order to support JVP in a discussion with MCSG.
Jahiel said, "Ultimately, we share this common vision of an end to the occupation, so I think if there are people in JVP, that means us [and MacSUPER] are winning."