MCSG Overseer: LB votes down Jewish Voices for Peace funding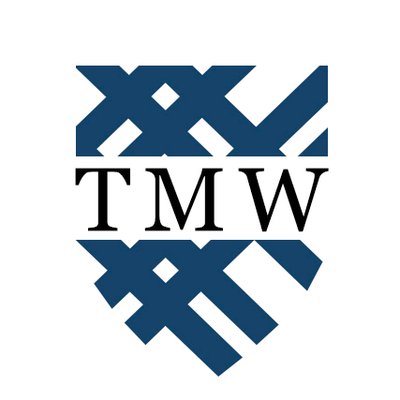 This week's MCSG meeting featured a presentation from Jewish Voices for Peace (JVP) co-chairs Freddy Barragan '22, Saskia Bernstein '21, Adelaide Gaughran-Bedell '21, Serena Touqan '22, who asked the Legislative Body (LB) to charter their organization.
Jewish Voices for Peace is a national organization that collaborates with the 'Boycott, Divestment, Sanctions' (BDS) movement that aims to rally support for divestment from Israeli-funded companies.
In September, Bernstein, Touqan, and Gaughran-Bedell attended a conference sponsored by the U.S. Campaign for Palestinian Rights in Minneapolis – where they learned about the human rights violations being committed against Palestinians in the West Bank.
According to the three co-chairs, the speakers at the conference emphasized divestment as a highly effective way to support the Palestinian cause. After attending the conference, the three students, wanting to get involved in the campaign, decided to start a student org centered on divestment and sponsoring a BDS campaign.
"We saw a gap in the current clubs that are here at Macalester focused on Israel and Palestine," Bernstein said. "There's MacSUPER, which is Macalester Students United for Palestinian Equal Rights, and they're more of a cultural education club, [whereas] Jewish Voices for Peace is more action-oriented."
In addition to MacSUPER, Macalester is also home to a chapter of If Not Now – a different national Jewish organization that more broadly seeks to end American Jewish support for the Israeli occupation of Palestine. It has not taken an official stance on BDS or divestment.
JVP asked the LB for funds to sponsor fundraising activities for refugees currently living in the West Bank. Bernstein is currently in contact with Beyond Us, a nonprofit that is building a soccer field for children living in the Balata refugee camp.
"One of JVP's primary goals right now is to raise money for children who live in the West Bank to play soccer," Barragan said, "because it's not safe for them to play soccer right now, [and] they [do not] have the resources to do so."
JVP also hopes to host movie nights featuring films and documentaries related to Palestine, as well as sponsor a book club where participants will have the chance to read books associated with the state.
The co-chairs would also like to use MCSG-granted funding to send up to three students to the national JVP conference in New York next year. The presentation prompted a response from the LB.
"I do see a lot of similarities with existing [organizations], and the student activity fee goes to [organizations] that sponsor events meant for the whole student body," President Malik Mays '19 said.
"A lot of what JVP does falls to groups that are outside of the student body and doing things off-campus, so I'm a little confused as to how the events you all are doing will benefit the student body," he continued. "Is your goal just getting more students to join your projects for outside Macalester, or… to get other students involved?"
To more effectively reach out to the broader campus community, the co-chairs want to sponsor tabling events where they can educate the student body about the companies that financially support the state of Israel. They said that these efforts will be a major component of their divestment campaign. After debate as to whether or not to table the vote on the org's charter until next week, the LB decided to hold a vote at the end of the meeting – ultimately deciding, by a count of 11-10, with four representatives abstaining, not to charter JVP.
The slim majority that opposed the charter cited JVP's similarities with other student orgs on campus.
"Even though it sounds like they have different roles from the other orgs, it sounds like there would be three different orgs about Palestinian human rights." AAC member Karinna Gerhardt '20 said. "I'm not saying that's not an important issue, but, on a small campus, that's a lot. I don't know if there's a need for that,"
"When it comes to funding orgs, we need to make sure that they're sponsoring events that are on campus, because the funding is coming from students," SOC member Marco Hernandez '19 said. "If they're going to conferences and doing things outside of campus, then they should be an interest group, that way they're not using student resources."