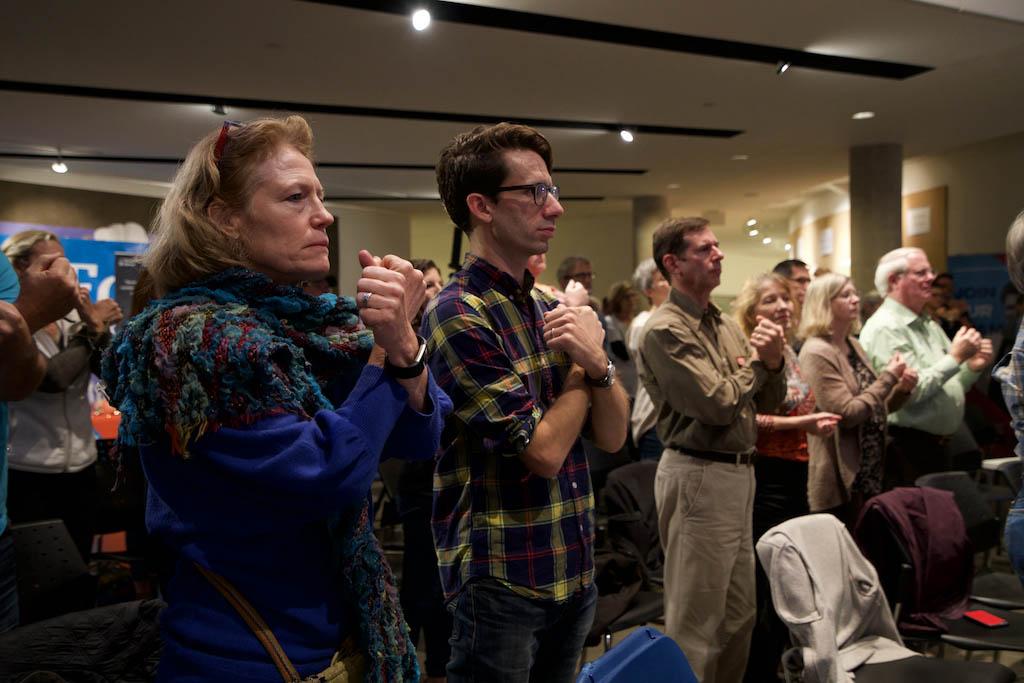 In the lead up to midterm elections, a caravan of evangelical religious leaders are traveling around the country calling for a bold change in congressional representation: for Americans to vote Republicans out of Congress. The bus tour is led by Vote Common Good, an organization using religious and political activism to call for a more progressive politics and policies. While the bus tour contains leaders from a variety of faith communities, it primarily draws from the values and tradition of evangelical Christianity.
The group is holding a total of 31 high-energy rallies as they travel throughout the country, stopping in 12 states that represent a spectrum of political ideologies. Doug Pagitt, a pastor based in Minneapolis and the executive director of Vote Common Good, described the tour as, "an effort to encourage all people, but especially religiously motivated voters who vote often for Republicans, out of their reflexive impulse to consider what is in the best interest, the common good, of all people."
In a country where many evangelical Christians side with the Republican party, Vote Common Good sees the two institutions as incompatible. Pagitt believes that, "the more Jesus-following a person becomes, the more progressively-minded a person becomes."
Pagitt sees the messages of specifically Christian religion as able to be interpreted in political progressive policy, "[Y]ou follow the teachings of Jesus and you welcome the stranger, you make no divisions between people, you make sure everyone has food on the hillside, you care about issues of power and of systemic abuse and you tell people not to make their connection between God and money." The organization finds many of the Republican party's policies contradictory to these Christian teachings, such as the party's lack of support for environmentalism and racial diversity.
Not only do many evangelicals traditionally fall in line with the Republican party, but Vote Common Good recognizes that there were a remarkably high number of evangelicals who supported President Trump in the 2016 presidential election. The organization attributes this support to Republicans misrepresenting Christian values. "The idea that conservative religious people have corrupted the political messaging of Christian religion is really shocking," Pagitt said.
"The way that the Trump administration as a whole and Donald Trump, as the president, treats other people, betrays other nations, attacks people in this country, attacks the judiciary, all of these things, are not in the common interest of people in the United States," Pagitt said.
By voting Republicans out of Congress, Pagitt seeks to enact a "restraint on what [they] see as a reckless and dangerous Trump administration."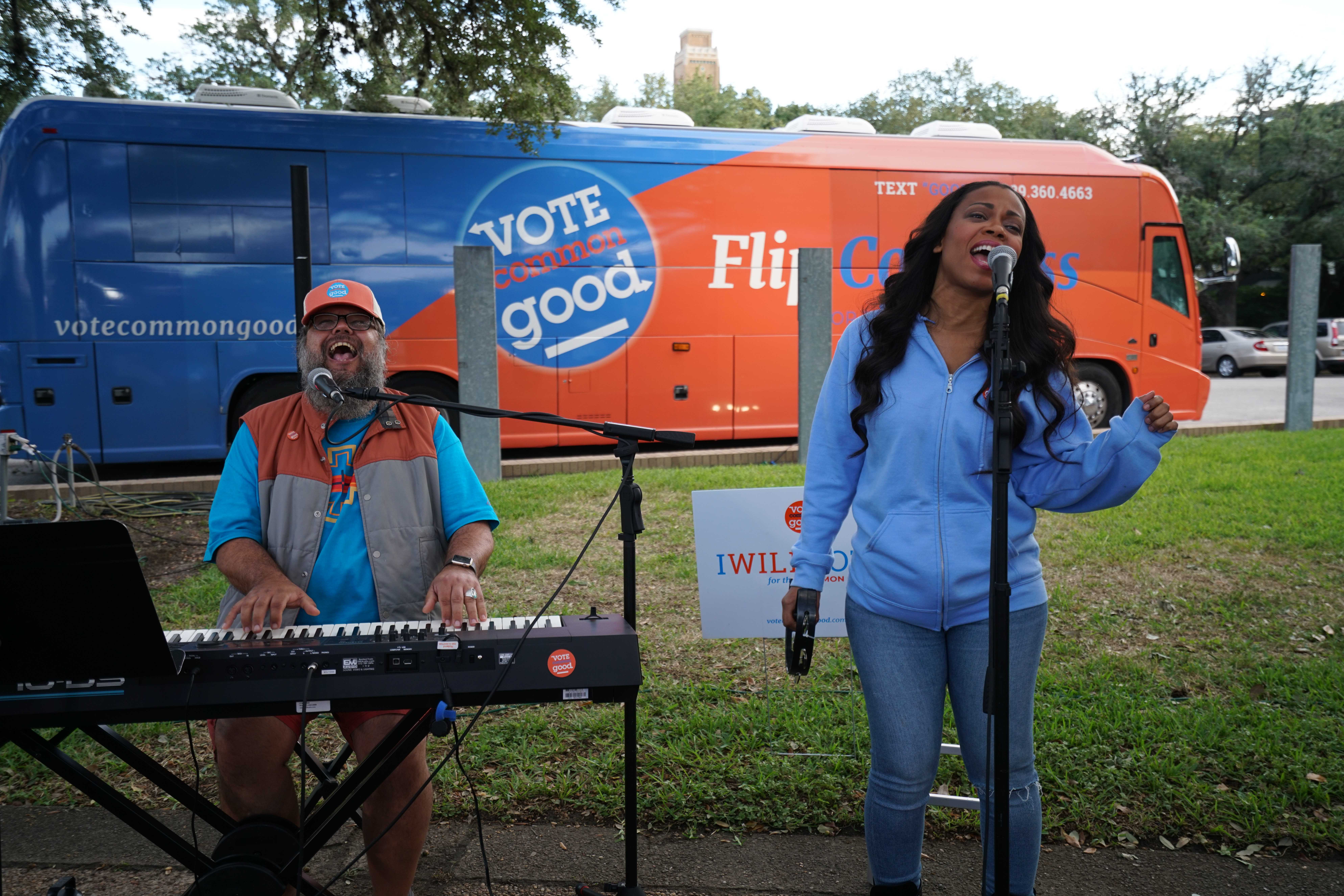 However, it has not always been easy for Vote Common Good to reach everyone they have encountered as they travel. The group has had difficulty in connecting with leaders of religious communities due to the polarization between politics and faith. "A lot of religious leaders stay out of politics," Pagitt said.
Yet, Pagitt stressed his belief in using one's values to enact positive policy change: "we're trying to encourage them to let their faith have some reason for existing rather than their own personal benefit." Pagitt also addressed the complexity in appealing to Democrats who may not be accepting of members of faith entering the political scene. "They see religious people like us come rolling in and that's not always a very encouraging circumstance," he said. "I can see why. It's scary, religious people have not always been trustworthy."
But Vote Common Good is trying to change that. It views the separation of religion from state policy as an essential part of their goal to create a Congress that adequately represents the collective interest of all Americans. As they state on their website, "we will vote against policies and politicians who promise special privileges for any religion, including our own."
Pagitt addressed this idea, citing a political trend of religious advantage being given to Christians: "The Muslim ban does this, the way we give organized holidays, the way we give tax breaks, these are all ways that it is a very deep movement towards giving the beneficial leverage to Christians." Pagitt believes these policies can be challenged from one's religious conviction. "You can only use your own religious conviction or your own faith as a benefit and a blessing to others, never for your own purposes or your own privileges," he said.
Vote Common Good represents a remarkable break from the recent political alignment of evangelicals with the Republican party and, most recently, with President Trump– fighting for the collective interest of Americans and challenging what they view as a grave threat to the country's well-being. "We are traveling the country and doing what we can because we think that the current Republicans support of this presidency has done trauma on the country," Pagitt said. "We really feel that this is a national emergency. This is not like any of us has ever seen. We are in a real crisis."