When I sat down to interview WMCN's radio show host Phoebe Alley, I took it as an opportunity to learn something new about my friend's music taste. I asked for the name of her radio show and theme, but could not get a definitive answer. By the end of the hour, I realized that the complexity of her show cannot be described by one single theme or title.
Alley plays music that spans many genres and eras. She plays experimental pop by Chad Vangaalen, alternative rock by Queens of the Stone Age, folk music by Crosby, Stills, Nash & Young and freak folk by Ty Segall. Some artists she plays, like Gonjasufi, can't even be placed into a genre. The variety within her playlists, and, even within some of the songs themselves, make it difficult to identify a theme in Alley's radio show.
While I was unfamiliar with Alley's music choices, they reflected her so well that they felt familiar to me.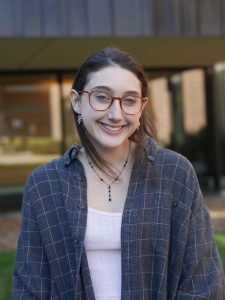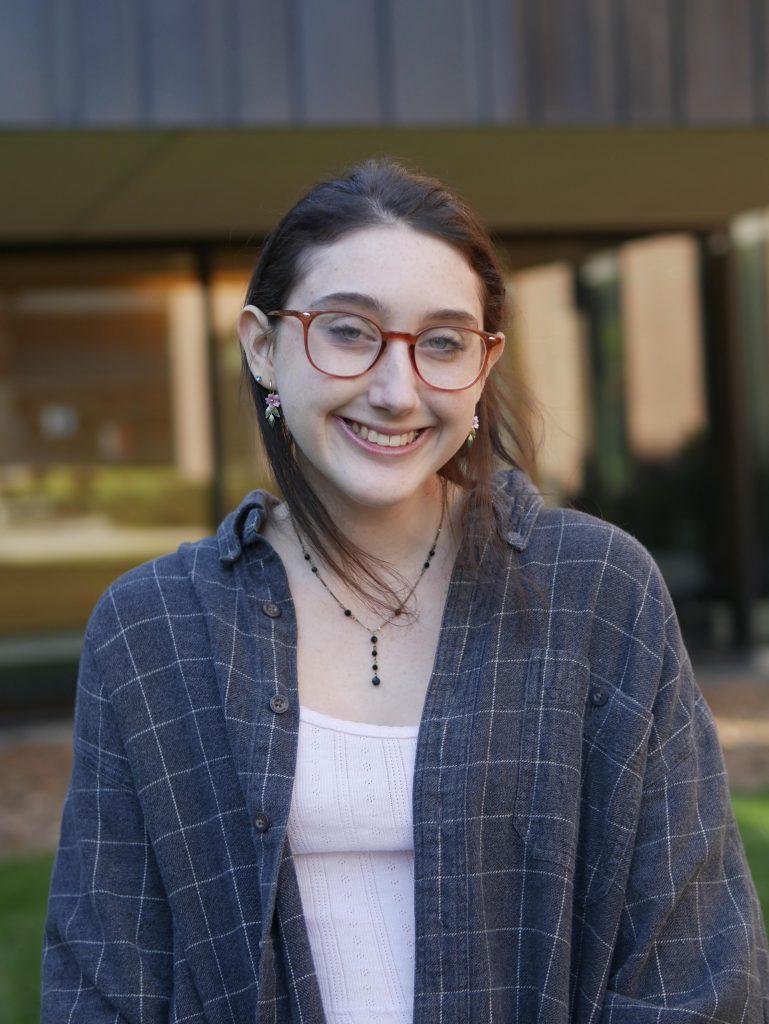 "I don't have more than seven songs by the same artists in my playlists," Alley said. "Kelsey Lu and Ty Segall may be the exception. By no means am I a musichead, I just love to explore it and listen to new stuff. I feel like it's addictive. Sometimes I listen to music for hours looking for the perfect song or artist, but I have never found a group or band that I can identify even 50% with. Most bands I only like about 15% to 20% of their songs."
It is safe to say that Alley is a jack of all trades when it comes to music, including every genre imaginable except for pop punk, a genre she vehemently dislikes for its "juvenile vibes." Rather than grouping songs or artists conventionally into the rigid lines of genre and era, she goes a step further. She looks beyond genre, grouping songs by similarity in mood, or the "vibes" that each song gives her. Alley is able to draw out the messages and emotion within each song, then piece them together into a cohesive dialogue.
"What I try to do on each show is bring together genres that are close to each other and play songs that have the same mood. The bands are totally different and have different sounds, but together the music reflects what I have been feeling this week. If someone listened for the first hour, they couldn't pinpoint the exact message, but they could get the general idea of what I was feeling," Alley said.
About halfway through the interview, I asked Alley if she wanted to talk about these questions on the air so that her listeners could gain a better understanding of who was behind the music. She declined, in part because words were not needed. Her music was enough. Her radio show is a personal endeavor, and she worries less about what listeners think of her music than what it means to her.
"This is mostly for myself. My favorite thing in the entire world is showing someone an artist or song that they can get into or picking a song that perfectly fits the mood. In a dream world, I would love to have many listeners. They'd save every song and artist, and it would do the same thing for them that it would do to me," Alley said.
She gave me a peek at her Spotify account and told me how she first became interested in music.
"I had musical exposure from my parents and siblings when I was younger. When I was nine, I had already started listening to artists like Radiohead, Modest Mouse and Bob Dylan. It gave me a head start on finding new artists… I made it into a project and had several playlists. I had my headphones in all the time when I wasn't talking to people," Alley said.
It's important to note that Alley is a musician. A self-trained guitarist, she has also experimented with songwriting. Playing the guitar has helped her shape her music taste because she looks for inspiration from other artists when developing her sound as a musician.
"I definitely have a more acute awareness for how difficult and complex the music is. I know how hard it is to try to write a song and make it cohesive. I have a playlist that I use for songwriting. There are different artists I go to for the feel of guitar, like Waldemar Bastos, Richie Havens and Mirel Wagner. They're totally different styles of guitar so I take a little piece of each," Alley said.
If you have trouble finding new artists, Alley's radio show is a fantastic place to start. She has truly mastered the art of discovering and compiling new music and every minute of her hour-long radio show seriously. Her music is best enjoyed within the playlist that she so cleverly puts together. She dedicates a large amount of time to filtering through artists and separating the good from the bad. Phoebe's music taste extremely refined, and anybody is bound to find something they like within her radio hour. Go follow her on Spotify at chrrycell or listen to her radio show, which is on Mondays from 7 to 8 p.m.