College struggling to meet carbon neutrality goal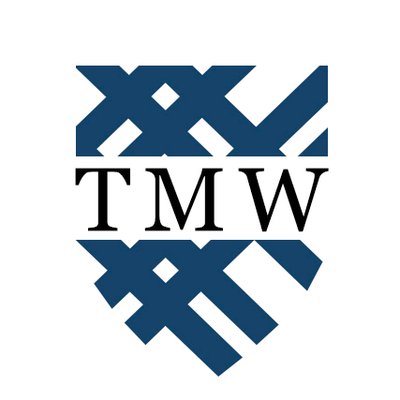 Miscalculations made early in the projection process could derail Macalester's plan to be carbon neutral by 2025.
In 2007, President Brian Rosenberg signed onto the American College and University President's Climate Commitment (ACUPCC), committing to reaching carbon neutrality by 2050 at the latest. Two years later, relying on the calculations of an environmental studies senior seminar, Rosenberg selected 2025 as Macalester's specific target date.
"When the students originally came up with their analysis, they came up with projects they thought could reduce our emissions by 52 percent," Sustainability Manager Suzanne Savanick Hansen said. "That was our goal. 48 percent we'd have to offset."
The 48 percent refers to credits that the college would have to buy from a broker to counteract whatever carbon emissions cannot be reduced on campus – things like the existing heating system and the airline travel for study away programs.
The brokers then take the money that an institution spends and uses it to fund other carbon emission reduction projects. For every metric ton of carbon an institution cannot avoid producing, it must buy one offset.
Because Minnesota has no regulated carbon market, Macalester is participating in the voluntary unregulated market where carbon offsets are incredibly inexpensive.
For example, during the 2016-2017 school year, Macalester released 16,113 metric tons of CO2 into the atmosphere. According to Hansen, buying 16,113 offsets could cost anywhere between $132,426 and $249,751 depending on the vendor.
In the 2018 fiscal year, Macalester spent nearly $1.9 million on fuel and utilities. It would cost the college only 10 percent of that amount to offset all of its remaining emissions and buy its way to the 2025 goal – and while buying offsets was always part of the college's plan to reach carbon neutrality, it might have to outsource more of its emission reduction than expected.
"We were pretty aggressive in [deciding] what the date should be to be carbon neutral," Assistant Vice President of Facilities Nathan Lief said. "That [date] was based on some information that was erroneous."
According to Hansen, there is some question as to the accuracy of the seminar's original calculations.
"We had some issues with the data that our students originally calculated for our baseline GHG [greenhouse gas] emissions," she wrote in an email to The Mac Weekly. "We think they may have used a wrong unit in their calculations."
While student workers at the Sustainability Office are currently reevaluating the numbers, the data has yet to be updated in the ACUPCC's website.
Furthermore, despite having access to more accurate data from its yearly progress reports, the college continues to follow the initial plan that relies on the faulty data.
In addition to the inaccurate numbers, success with the original plan also depends on the college's installing infrastructure that likely won't be feasible in the foreseeable future.
"Part of what they took into account was that we would be able to use biofuel to power our boilers and that's just not going to happen," Lief said. "It's not realistic."
Biofuel boilers, while a viable option for some institutions, are not in the cards for Macalester. For one, Macalester doesn't have storage space for the fuel they would require and would need consistent deliveries from semi-trucks. The problems don't end there.
"We really aren't set up to efficiently receive product by semi, so there may need to be roadway changes and we'd need to build a place to unload and store the product," Lief wrote in an email to The Mac Weekly.
"Depending on the fuel, storage facilities, and how cleanly it burns there may be odors associated with the fuel, too."
Transportation could also become an issue in the winter when poor weather conditions could render campus difficult to reach by road. One bad storm could leave Macalester and its residents without heat.
In addition, the current fuel boilers aren't set up to process and burn biofuels and replacing them could be incredibly costly. Not only that, but the natural gas the college currently uses is a comparatively cheap, reliable fuel source.
For now, the college is relying on energy reduction projects to drive its emission reduction efforts. That means converting old incandescent and fluorescent light bulbs to LEDs and installing solar panels on some of the buildings, among other initiatives.
With these projects – as well as with updating some of the old boilers – the college has done well. A progress report from last January showed a 36 percent reduction in total carbon emissions, putting Macalester ahead of schedule.
"Our plan has always been to focus on energy efficiency first," Hansen said. "The students most likely underestimated how much we could get from energy efficiency. We are getting a lot more."
However, reducing the college's carbon emissions by the remaining 16 points it needs in order to be classified as carbon neutral will be a challenge.
Hansen was pessimistic about Macalester's ability to reach carbon neutrality with energy efficiency efforts alone.
"It's going to be tough," she said.
There's another variable in projecting the success of the school's carbon neutrality goal – Macalester's newly-built theater building.
The structure will feature several sustainable components, including thermopane windows, improved insulation, a rooftop solar panel array, and state of the art building controls. All of these components will all make the new theater building far more energy efficient than the old.
Nevertheless, it is near impossible to project how the new building, which is 18,000 square feet larger than its predecessor, will affect the college's total emission output until it opens in January
"We are hopeful that it will have an overall positive impact," Lief said. "We won't know exactly how much of an impact until it is fully functional and we've had an opportunity to take the building through a full year of operation."
However, waiting until next year to fully understand the carbon footprint of the structure presents challenges. With 2025 fast approaching, the college can afford few variables in its pursuit of eliminating carbon emissions.
Given the range of unknowns, Lief believes that there would be no shame in reconsidering the original goal.
"The technology didn't evolve the way people thought it would," he continued. "I don't think there's anything wrong in stepping back and reassessing the goal and maybe resetting the date to make it something that's a little less aspirational and more attainable."