Swastikas found in library, college responds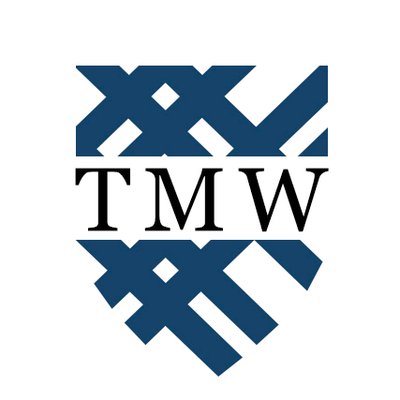 On the evening of Thursday, Oct. 4, two swastikas were found carved into a study table on the fourth floor of the DeWitt Wallace Library.
This marks the third consecutive year that swastikas have been found carved into desks in the library, and the first appearance of the anti-semitic and white supremacist symbol on campus since last November.
In an email to The Mac Weekly, Associate Director of Security Bill Collumbien wrote that a patron of the library found and reported the markings to library staff, who, in turn, notified security.
A security official wrote a report on the incident before the office contacted the St. Paul Police Department.
The college then had to decide whether it would make any effort to alert the student body, staff and faculty to the incident. It was not a straightforward process.
"The deliberations included us first being notified of the incident," Dean of Multicultural Life Marjorie Trueblood said, "and then trying to determine would we publish or wouldn't we publish, and was an email that was sent last year in the fall… the new protocol?"
The email that Trueblood referred to was sent last Nov. 3 amidst a series of swastikas and other hate-related incidents on campus, and contained a message to students, faculty and staff from President Brian Rosenberg.
"We didn't have a lot of clarity in trying to figure that piece out," she continued, "but decided that something had to happen and that students did need to be notified."
In it, Rosenberg wrote that, going forward, the college would "note and document" all hate markings and include them in publicly available security alerts, but not publish notices of them in the Mac Daily.
"The challenge for us now," Rosenberg wrote, "is finding the right balance between acknowledging the occurrence of these incidents and not encouraging more of them by giving the perpetrator or perpetrators what they so clearly want: attention."
In response to that decision and the proliferation of racist speech, political science professor Althea Sircar wrote an open letter published in The Mac Weekly calling for the college to engage in a "rigorous and sustained critique of and opposition to hateful words and actions." Within a week, it received more than 600 signatures from students, staff and faculty.
Nevertheless, the final racist markings found last fall were not highlighted in the Mac Daily nor publicized by the college in any way.
This year, with a new student body and a number of students sharing information about the incident on social media, Trueblood and officials in the Center for Religious and Spiritual Life (CRSL), among others, eventually decided that they wanted to go in a different direction.
The president's office was briefed about their thinking on Friday and again more formally on Monday before the notice was submitted to the Mac Daily. On Tuesday morning, the notice, written by Trueblood on behalf of the Bias Response Team, was published. It announced the presence of the swastikas, as well as a community gathering to be held in response that night in the Harmon Room of the Library.
The Bias Response Team is a newly-formed group to deal with incidents of hate on campus, and consists of Trueblood, Collumbien, Assistant Vice President and Dean of Students DeMethra Bradley, Title IX and Bias Harassment Coordinator Timothy Dunn and College Chaplain and Associate Dean the Rev. Kelly Stone. The group met on Wednesday to talk about its processes and communication style going forward.
"My hope is that the Bias Response Team can formulate a process and a protocol that will be responsive to incidents of bias," Trueblood said. "We can take into consideration what the email from last year stated, but we can also take into consideration what we're hearing from our community members and figure out how to proceed."
Trueblood said that the team, once it figures out what its protocol around hate incidents will be, "definitely needs" to relay it to the campus at large. "Students are asking for more transparency," Trueblood said. "That's something to be mindful of – and I believe that we're not any safer when we don't know about these situations."
Trueblood and Associate Chaplain for Jewish Life Rabbi Emma Kippley-Ogman led Tuesday night's gathering, which included both testimony on the significance of the swastikas to students as well as discussion of how best to activate opposition to the symbols and other hate speech in the days and weeks ahead.
The meeting drew nearly 60 students and staff members – a significantly larger number than was expected, but still just a fraction of the total population of the college.
After its conclusion, many of those present placed some 200 blue pieces of paper with the words "You Belong Here" on desks throughout the library.
Trueblood took heart in the gathering's tenor and scope.
"It's good to know how passionate students are, and what expectations they have of this community," she said. "So I thought it was a positive space and a galvanizing space, and I look forward to seeing what comes of it."
After the event concluded, the Macalester Jewish Organization (MJO) devoted its weekly meeting to a discussion of the swastikas and their impact. Kippley-Ogman alerted a group of Jewish-identifying students to the finding of the symbols through an email late last week.
Collumbien wrote that he has "no reason to believe" that there is a connection between this incident and the numerous swastika-related incidents last fall. He did, however, contact the same detective who has worked with the college after similar incidents in the past.
While this marks the first swastika found on campus this year, it is not the first incident of hate speech. On Sept. 17, Marco Hernandez '19 found the message "Black Lives Don't Matter" written on the wall of a stall in the men's bathroom on the second floor of Neill Hall.
At the time Hernandez discovered it, someone had scratched out the "Don't" in the original message and written "Nazis Fuck Off."
Hernandez's response to finding the writing was to take a picture of the scene and post it to his Instagram story, before, at the urging of a friend, contacting campus security.
"I called campus security and I told them that I found hate speech on the stall on the second floor," Hernandez said, "and the man on the other side of the phone was like 'Okay, we'll send somebody up there to handle the situation, thank you so much for letting us know.'"
"So I left and I carried on with my day, and the next day I saw that it was still there," he continued. "Up until today, it's still been there. It wasn't until Jessi-Alex [Brandon '20] made the story known [at the Harmon Room meeting] that [action was taken].
On Wednesday, Collumbien sent Hernandez an email apologizing for the "not acceptable" response to his report and later informed him that the writing had finally been removed.
"I think it's really disgusting and depressing, but not at all surprising," Hernandez said of the incident. "Being here for almost four years, I've seen a lot of things. The fact that campus security told me that they were going to take care of it that day but didn't respond until the event happened yesterday is disappointing as well."
As of Tuesday night, when it was brought up in the Harmon Room gathering, key figures in the Department of Multicultural Life (DML) like Trueblood and Assistant Dean for College Access, Retention, and Success Sedric McClure were unaware that the incident in Neill Hall had occurred.
This was not the only security oversight corrected this week. Up until Monday, the Campus Crime and Fire Log had not been updated online since the end of 2017. There is no mention of anti-black graffiti in the log.
Security, as highlighted by several students on Tuesday night, is of particular concern at the moment.
"This is a threat," Giselle Cohen '21 said. "This feels like a threat. I don't care what it's supposed to do. What a swastika means to me is a threat… I don't think I can stop being angry anytime soon. But I also don't think I can stop being afraid anytime soon. And I would like to be."
Changing the college's culture, however, might require a broader effort.
"Activism can come from fury," Mina Kianovsky '21 said. "It can come from sitting in a room and talking about what action is smartest to take. But if we sit here and talk for too long, we're going to lose the anger. A burning desire to create change, I think that's important – and I think that needs to push this into a direction of action."
Trueblood agreed.
"We can be a very heady place," she said of Macalester. "A theoretical place. But emotions come with [that] too. And that helps the movement – which in turns helps us create the culture that we would like to see."