Dr. Christine Blasey Ford is not okay, and neither are we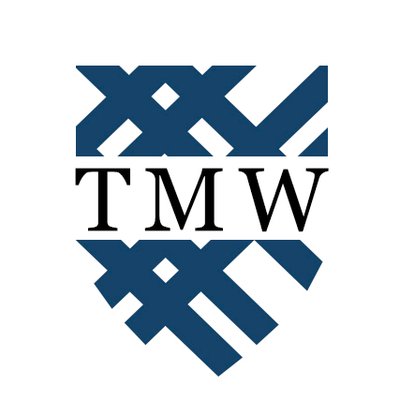 Content Warning: This piece contains information related to sexual violence and the assault of Dr. Christine Blasey Ford. Before beginning, please be aware.
On Thursday, September 27, as the Senate Judiciary Committee heard testimonies from Dr. Christine Blasey Ford and Judge Brett Kavanaugh, the world was watching. Here at Macalester, students huddled around their screens and turned on live streams, eager to watch the drama. Many professors gave students permission to watch instead of coming to class, or devoted class time to watching the hearing. One of my own professors described the Kavanaugh's hearings as "historical" and "something we all had to watch."
When I flipped on the live stream to watch the hearings, I heard Dr. Ford speak. She choked up minutes into her statement, giving angry, heartfelt testimony about how Kavanaugh and his friend Mark Judge stood above her, drunkenly laughing as she laid pinned to a bed, fearful that she would die. Later that day, I listened to Judge Kavanaugh's testimony, during which he spat out responses and vehemently evaded all questions from Democratic senators. The camera was steady, catching each of his speech inflections, facial expressions and fist-poundings against the table. The world was watching as he said, "This has destroyed my family," and "I am innocent of this charge!" time and time again.
As the day went on, news outlets published story after story, all peppered with colorful quotes from both Kavanaugh and Ford about their brutal interaction. If you Google "Kavanaugh sexual violence," 127 million hits pop up, complete with all forms of coverage including podcasts, video clips, and news articles. Many of these articles do not spare even the most intense elements of Ford's story describing her alleged sexual assault. One Thursday article from the HuffPost acknowledges that it contains are Ford's "most vivid memory" from her assault, yet there is no content or trigger warning that acknowledges the sensitivity of the issue.
Some media sources have gone so far as to make light of the issue; two days after the hearings, "Saturday Night Live" aired a sketch of Matt Damon sniveling and screaming in a courtroom, making quips such as, "I don't know the meaning of the word 'stop!'" As Damon joked, laughter rang out in the SNL audience.
What is missing from so many news broadcasts, articles, and clips is any explicit acknowledgment of the larger cultural issue being discussed in the Ford controversy: brutal sexual violence. Sexual violence must be treated as a deeply emotionally-charged topic, and Dr. Blasey Ford's story should not be exploited for its graphic nature.
The information that came out on Thursday can be deeply triggering for many audience members because sexual violence has affected many Americans. According to the National Sexual Violence Resource Center, one in three women and one in six men in the United States have experienced some form of sexual violence in their lifetime. The Rape, Abuse & Incest National Network (RAINN) reported that their National Sexual Assault Hotline saw a 201% increase in calls last Thursday compared to a typical day, according to RAINN spokesman Sara McGovern.
Members of the media consistently fail to take this reality into account when reporting on Dr. Ford and the other stories of sexual violence. Instead of acknowledging the deep distress caused by sexual violence and thanking victims for coming forward with these stories, allegations like Dr. Ford's are covered like any other media story, and this raw transparency can be deeply troubling for readers who have experienced sexual violence. The discomfort and anguish brought on by this transparency should call into question journalistic ethics.
The second principle of the Society of Professional Journalists (SPJ) Code of Ethics is to "minimize harm." The principle outlines how journalists should both balance the public's need for information against potential harm or discomfort, and also show compassion for those who may be affected by news coverage.
Journalists acknowledge that it is inappropriate to report on the graphic details of a suicide and to include content warnings, and these rules should be extended to stories about sexual assault. I challenge journalists and employees of the media to consider the retraumatization that can be induced by stories of sexual violence. Content warnings should not be optional. Editors must require them to secure readers' comfort and safety.
This issue of cultural ignorance extends beyond journalists. I strongly believe that our elected officials should develop a greater sensitivity to issues of sexual violence. The members of the Senate Judiciary Committee failed to acknowledge the pain, distress, and struggle that audience members, both in the room and watching on TV, experienced on Thursday. In the many hours of hearings on Thursday, never once did a senator, attorney, or prosecutor mention the potential impact of testimony on members of the audience. If they wanted to broadcast the hearings, there should have been a content warning notifying audience members of the graphic and upsetting material that was soon to be revealed.
The Committee's failure to acknowledge the sensitivity of the issue is indicative of our community's inability to formally recognize the traumatizing nature of sexual violence. Greater professional communities, especially the legal and journalistic communities, must be more intentional when dealing with cases of sexual violence, and acknowledge the highly-delicate and emotional nature of such stories. The safety and comfort of survivors of sexual violence depend on it.