T-Rex Cookie & Coffee Cafe: lattes and dinosaur-shaped cookies
Rating 4.5/5 Stars for exquisite creativity and childlike wonder, but coffee that also tasted like it was crafted with kids – and not caffeine – in mind!
First off, I have to commend the T-Rex Cookie Cafe for coming up with what might be a foolproof marketing strategy! Dinosaurs + Giant Cookies = content customers of all ages. In combining cookies (a politically neutral treat) with dinosaurs (undoubtedly interesting and dynamic creatures), this café has hit that down-to-earth sweet spot most over-hyped hipster cafes can only dream about.
Yes, this café found its niche without being annoying or loud, and instead it managed to provide charm, creativity and, perhaps most importantly, an environment with sufficient dinosaur paraphernalia to appease even Macalester's own Professor Kristi Curry Rogers.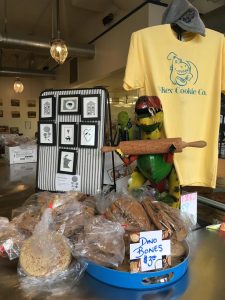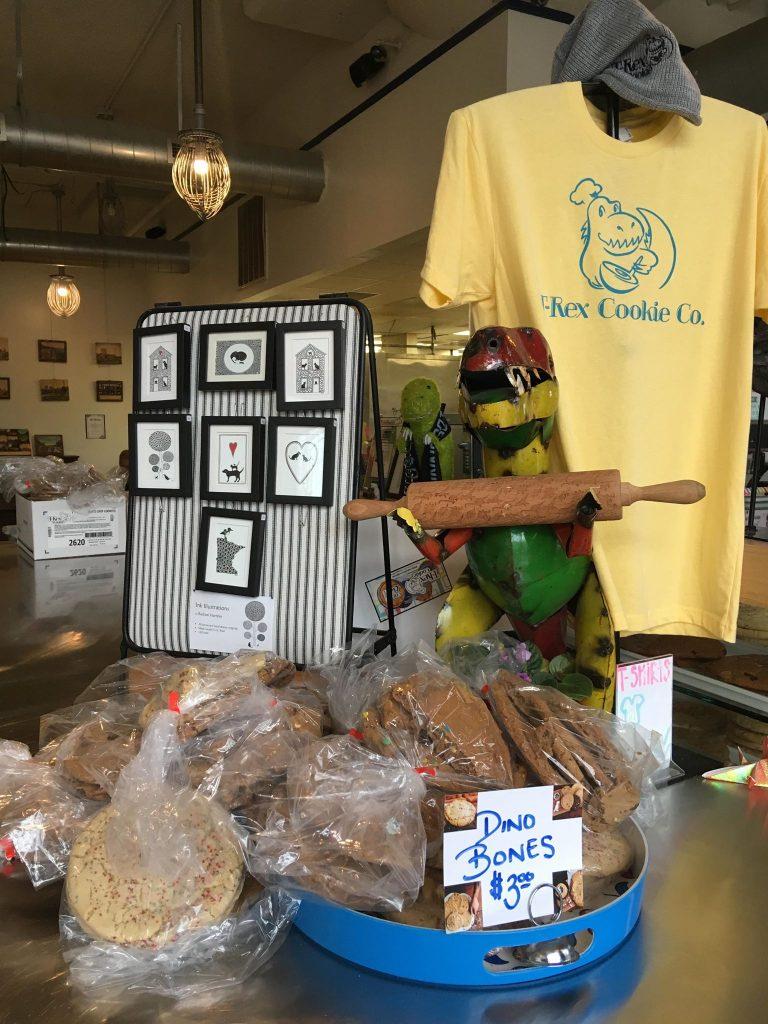 I began my culinary experience by sampling the raspberry cream cheese croissant. While this confectionary delight was flaky and fresh, I felt the dense raspberry filling overpowered both the artfully crafted multilayer pastry goodness as well as the cream cheese accent in a way that can only be described as a missed opportunity for greatness. However, I commend the chef for attempting such a combination.
Combining three of the most popular pastry flavors into one breakfast delicacy is a big risk, and, unfortunately, due to the lack of flavor balance found here that risk didn't pay off.
However, the creativity behind this combo must still be commended. For it is without inventors such as this that our world may never have come to know some of the greats such as chocolate and peanut butter, or the exquisite s'more. I've got to give them props for trying and hope for a more balanced combo next time. Lastly, I sampled the classic latte, and while I was indeed pleased with the dense foam layer resting on top, I must say the coffee beneath was much milkier than necessary.
I won't go into another passionate rhapsody about the balance and poise necessary to craft a respectable latte but rather will spare you by saying this: go to this café for the atmosphere. Come and enjoy high ceilings, artist-loft-esque brick walls, beautiful natural light and patient and passionate baristas.
Come because this cookie-dinosaur consortium exists, and we should celebrate that kind of masterful creativity and entrepreneurship. Or come simply because the broken cookies are called dinosaur bones and that doesn't even make sense but somehow is cute and endearing. Whatever the reason, you can't tricerotop this dino-mite experience!
Located at 3338 University Ave SE, Minneapolis, MN 5541