New direction beckons after Coach Cornish's resignation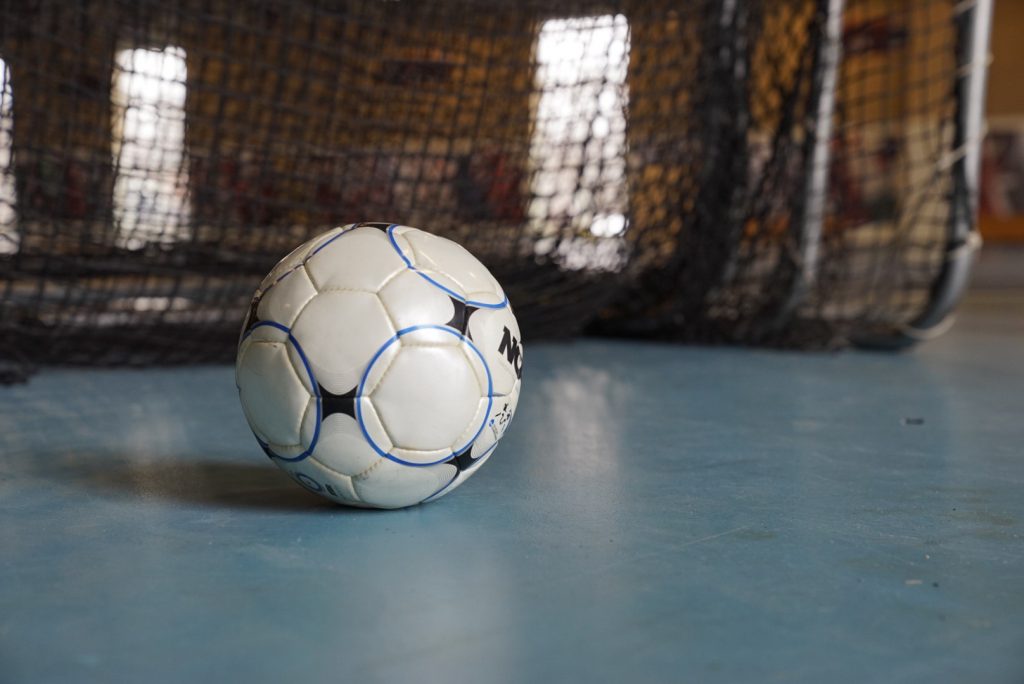 Macalester women's soccer players will return to campus next August facing significant changes to their program. Not only will they welcome new first year players to the team, but they will also welcome a new head coach.
After six seasons with the Scots, head coach Michele Cornish will resign from her position effective April 27. Cornish said she will take on the role of Athletic Director at Shattuck-St. Mary's in Faribault, Minnesota, after turning down the job last year.
"Shattuck approached me a year ago about a job, but at the time there were a lot of things keeping me here," Cornish said. "One thing led to another this year and I was both surprised and excited when the opportunity came to me."
While coaching the Scots, Cornish compiled a 58-33-14 (W-L-D) record overall while making the MIAC Playoffs in 2013 and 2016. However, Cornish's soccer career also includes numerous Division I accolades both as a player for George Mason University and as a coach at the University of North Carolina Asheville. Most notably, she finished her career at Asheville with 134 victories, which earned her the distinction of all-time winningest coach at both UNC Asheville and the Big South Conference at large.
Cornish said her decision to leave the Macalester program was based on pursuing other career interests.
"I like being here for all the reasons Mac students like being here," Cornish said. "But after thirty three years of coaching, this felt like the best time and opportunity to use my brain power for something new."
With little indication that the departure was coming, Mia Stripp '19 said she and the rest of the team were initially startled by the news, but that it has also bolstered a new excitement around the team.
"After the initial shock wore off I think everyone responded really positively for the most part," Stripp said. "The team talked about how this was an opportunity to start fresh and how it meant that everyone was essentially going to be trying out for the first time this August which is a really exciting idea."
Stripp, a team captain, is one of eleven players returning to next year's team. Under Cornish, the soccer program transitioned from having two teams – a first team and a second team – to just a single team, which Stripp said created more unity amongst teammates and coaches.
"This has brought our team a lot closer and I think has also made us more competitive and allowed us to recruit better players," Stripp said. "I think one of the most valuable things that Michele will leave behind is our relationship as a team."
Away from the soccer field, Katja McKiernan '18 said she could always trust Cornish to care about more than soccer throughout her four years on the team.
"She always made sure to check in with me and what I was up to in school and life," McKiernan said. "More times than not, you would go in talking about soccer, and leave talking about something else going on in your life."
Acknowledging the expertise that Cornish brought to the team, Molly Adams '20, also a team captain, laid out what she hopes the incoming head coach will bring to the team.
"Michele brought a unique perspective to the soccer program at Mac, as she had previously coached and played at the D1 level," Adams said. "I hope our next coach is able to generate an atmosphere which fosters positivity and growth in our team. I think the team is at a critical rebuilding point and having a coach who is able to support us as we continue to improve will be vital."
Current assistant coach Forrest Randall said he will be applying for the head coaching position once Cornish officially leaves Macalester. After five seasons as assistant, Randall said his background should make him a qualified candidate for the job.
"I think that, after the last five years, I've done everything you can with the program," Randall said. "It's been my dream to be a head coach, so it only makes sense for me to stay here. I have a really strong hold on the upcoming recruiting classes, and I think I have a really good opportunity to bring them in and continue with the program."
Not only is he optimistic about the possibility of taking on this higher role and recruiting talented players, but Randall said he is certain the program has the ability to surprise MIAC foes.
"We have an opportunity next year to change the way that the conference looks at us," Randall said. "From my point of view, this is a program that should be in the conference championship game every year."
The athletic department has stated its intention to conduct a nationwide search.