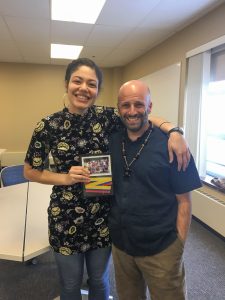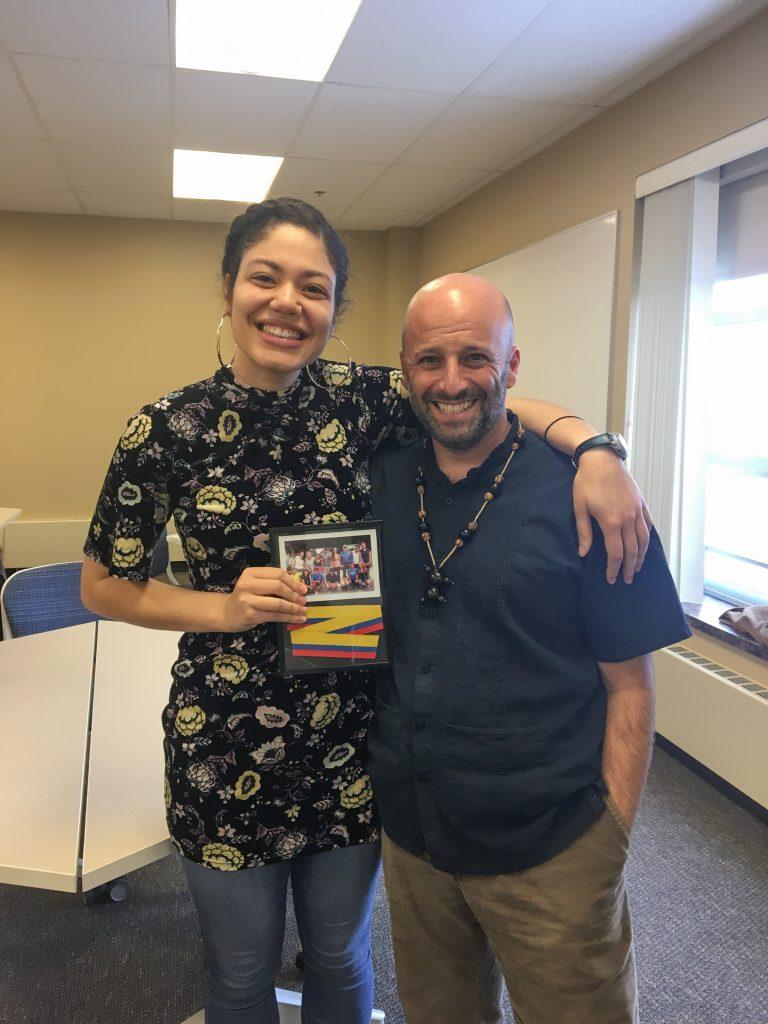 Giselle Lora '18 studied abroad in Ecuador through a program called Rehearsing Change which is pedagogically centered on sustainable community development and the decolonization of learning. It's a part of the "Fair Trade Learning" movement, seeking to have the host communities benefit and learn alongside the international students. Lora spent the spring semester of 2017 in two rural communities of the Ecuadorian Amazon.
In La Mariscal in the Pastaza Province, Lora took courses with local partners and lived in a community of around 300 members. "At some time you just become a part of these people's lives, you have dinner with them, you live with them, just get to know them very intimately and that was amazing [and] totally worth it," Lora said. While in La Mariscal, Lora "took classes, but in the community and with community counterparts." Her time in La Mariscal centered around a project proposal she developed with a partner, Nury Rivera, one of the local community members who took the course with the international students. The local and international student pairs had to propose a community development project based on the needs of the community. "The main issue [Rivera wanted to address] was that she felt that her community wasn't as close as it used to be…the unity of the community was at stake and it was changing and maybe not in the best of ways," Lora said.
Lora would visit Rivera at her home and they would troubleshoot the community collaboratively. "We would just sit at [Rivera's] kitchen table for hours trying to think of what the root of the problem is and what we can do and it was really, really hard," she said. "She got to the root of the problem, which was that the community used to have occasions to gather together and celebrate festivals, holidays or important dates but now the community lacked that space."
There had previously been a wooden stage in La Mariscal, but it had fallen out of use and into disrepair over time. Lora and Rivera proposed the construction of a new stage. "We had to come up with the whole proposal, budget timeline and even a method of evaluation," Lora said.
Lora and Rivera's professor "really challenged us about why we were building, not just to build something… in many other communities what was built wasn't what the community needs and doesn't get at some deep issue; it just sits there and loses funding or loses interest. [For us] it couldn't just be about building the stage," Lora said. At the end of the international students' time in La Mariscal, a large community gathering was held, during which the students presented their projects for the community to vote on. Among other student project proposals were a new, safe playground for community children and a plan to address the use of pesticides on sugarcane, La Mariscal's main agricultural crop. The community voted almost unanimously to fund and develop Lora and Rivera's proposal.
"Right before we left that community, they voted and they decided to develop our project which was really, really cool! They built the stage and later on in the year and they had this big ceremony where government officials came and there was a ribbon cutting. I saw pictures and my partner looked really happy, she was really excited which is just awesome," Lora said.
Lora found the program to be incredibly formative and moving. "An alternative study abroad experience for me, really worked. I wanted something different, I was looking for something that was more grounding and a once in a lifetime opportunity and I definitely found that when I did this program and lived in these communities." Lora said. On Tuesday, April 3, Rehearsing Change Director Daniel Bryan gifted a section of the ribbon from the La Mariscal ribbon cutting ceremony to Lora.
"Our courses were taken in the community. We took it in the kid's cafeteria in their schoolhouse and there were chickens coming into the classroom, just wobbling around, or little kids running in whose parents were in the course. It's totally acceptable and there is no 'no kids, no animals'; the classroom is just a community space." Lora said. This speaks to the larger decolonial education that Rehearsing Change employs. Decolonial education is a reimagining of different ways of knowing and learning to be more collaborative and less hierarchical.
Any member community could take the course with the international students. Their ages ranged from teenagers to people in their 50s and 60s. "Anyone can be a student. Anyone can learn. Learning is a conversation and it doesn't have to be done within this hierarchy of power where the teacher knows everything and the student is just learning," Lora said.
Lora's adjustment back to Macalester and its more formal educational models helped her realize how transformative her time in Ecuador had been for her education and understanding of learning, community and change.