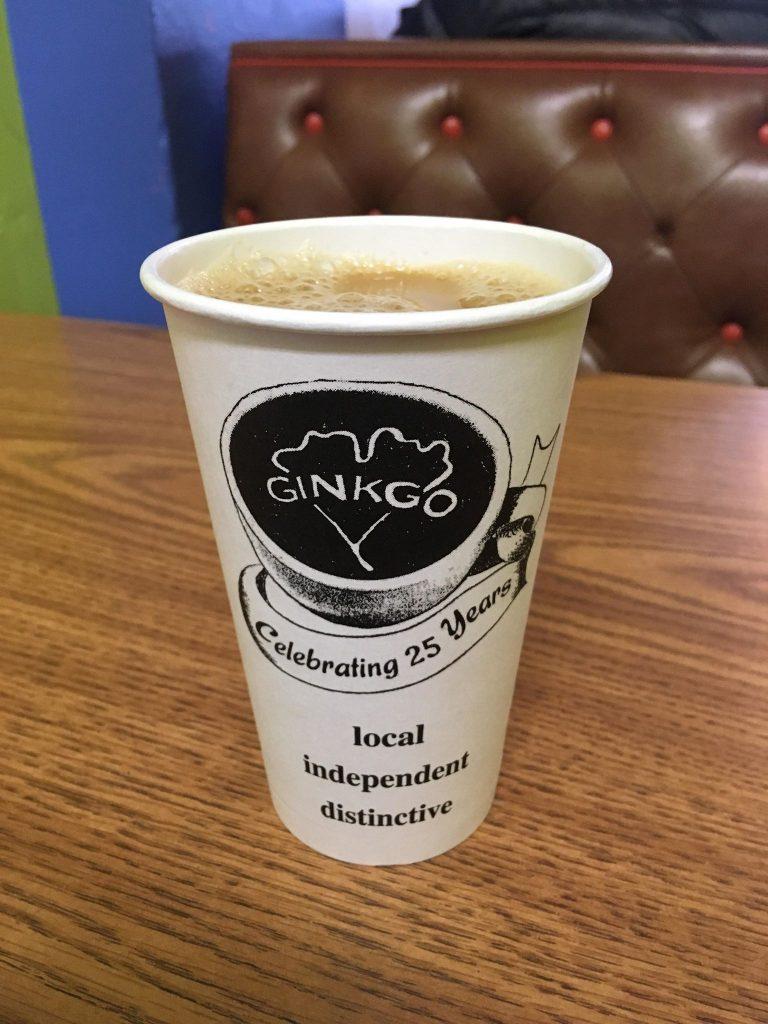 Are you looking for chill, down-to-earth local vibes? A location where you can find ice cream, mac and cheese and fair trade coffee all in one fell swoop? Look no further! Ginkgo coffeehouse offers everything you could want, need or aspire to want and need! This groovy coffee shop roasts its beans in our very own Duluth, Minnesota, and those fresh and happening beans are imported to the coffeehouse a few times a week to ensure prime bean roast quality.
Unfortunately, my experience with those beans was more akin to my experience with hipsters. They sound so socially aware and cool, and they have a convincing aesthetic that makes you think they are a credible source of information, perhaps even an authority figure who discovered something first while wearing a jean jacket. However, after sampling three different drinks at Ginkgo, I was left feeling as I usually do after talking to a hipster — at first hopeful, then deceived and then just empty. So here's the break down, if you're looking for atmosphere and a cozy workspace, this will do you well. However, if you're looking for a cup of coffee to revive, motivate and transform you, look elsewhere.
Guatemalan Medium Roast Coffee: 3/5
An earthy tone courses through this cup of drip coffee. Unfortunately, the coffee is weak, so an earthy tone courses through a hot cup of weak coffee.
Tarpitt: 2/5
This was supposed to be a delicious hodge-podge of spices tossed into a regular cup of drip coffee to stir up our mundane lives and the mundane coffee we wash them down with. Unfortunately, the coffee was not strong, and with no coffee for the spices to accent, I was left with a heavily accented cup of dirty water. Sorely disappointed.
Café Miel: 3/5
This drink showed potential because it was fun and fanciful, without being overly sweet. However, the same problems found in the other drinks reviewed were found here: where is the coffee at? Low caffeine content just isn't acceptable to this caffeine queen, especially when it is found consistently across the board. Bummer.
Ginkgo Coffeehouse is located at 721 Snelling Ave N, St Paul, MN, 55104